COVID-19 vaccines 'mandatory for NHS staff from April'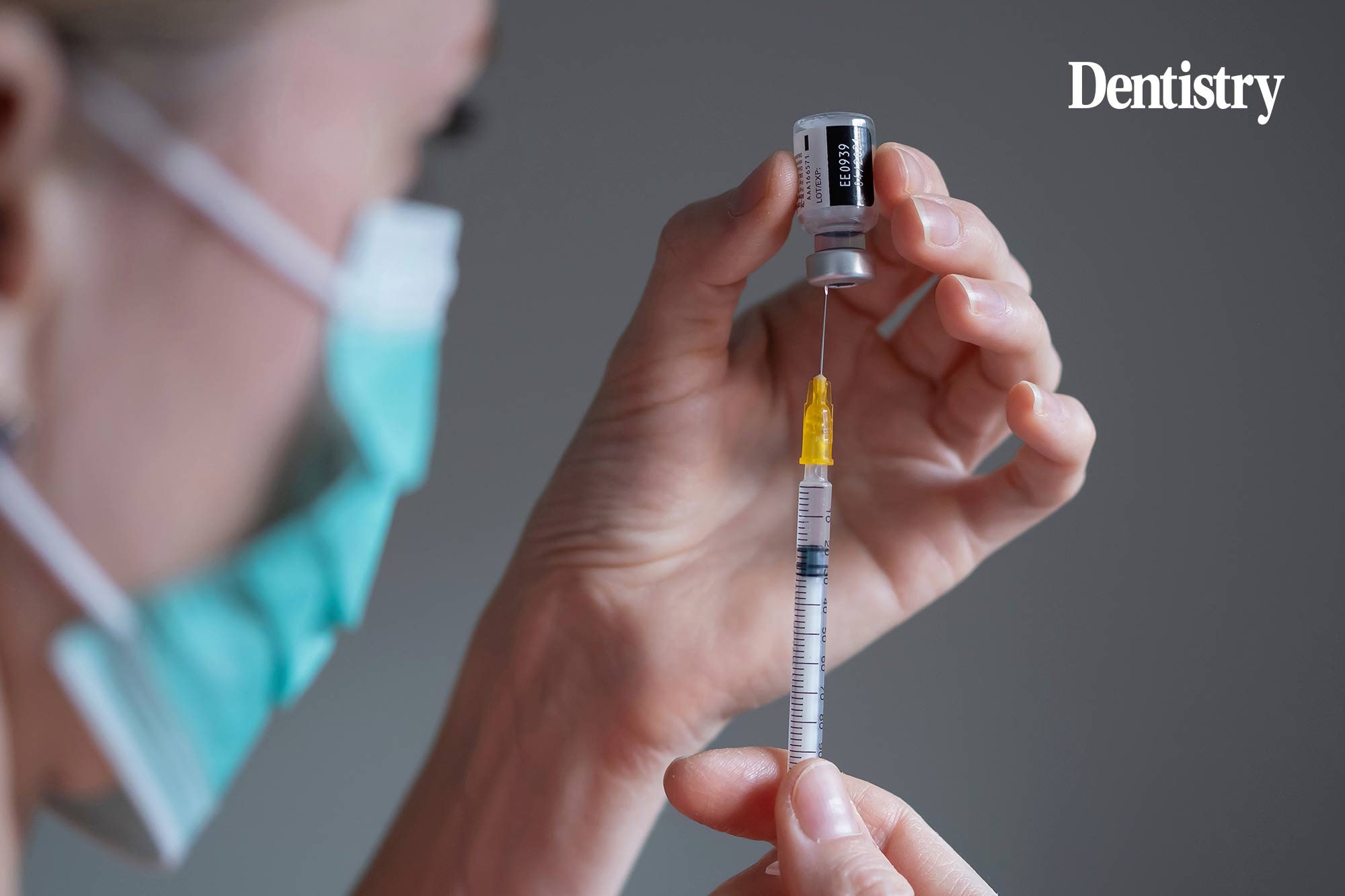 Vaccination against COVID-19 will be 'compulsory for NHS dental staff' in a bid to boost uptake.
But the measure will not start until April down to fears it could lead to a shortfall in staff over the winter.
Latest figures reveal that around 90% of NHS staff in England have had two doses of the vaccine. But in some trusts this figure sits as low as 78%.
Recent reports suggest Health Secretary Sajid Javid is 'leaning towards' making the jabs mandatory in spring.
Extending the measure
From 11 November, being vaccinated against coronavirus will be a condition for care home staff. It applies to those who work in care homes for adults across England, excluding those with a medical exemption.
But the move to extend the measure to all NHS staff before the winter faced warnings from NHS leaders.
Chris Hopson is the chief executive of NHS Providers. He recommended that the government wait under after the colder months to introduce the policy.
He encouraged the government to 'recognise the risk of losing unvaccinated frontline staff and support efforts to maximise voluntary take up first'.
Staffing gaps in NHS
In a survey carried out by NHS Providers, leaders from 114 trusts were asked if they backed mandatory vaccination.
Results show just 58% of respondents support it, 32% oppose and 10% answered 'don't know'.
'It's not just about avoiding cross infection by unvaccinated NHS staff,' Chris added.
'It's also about the potential loss of those staff who don't take the vaccine when the service is already under huge pressure and carrying 93,000 vacancies.
'Our survey showed over 90% of trust leaders are concerned about the potential for additional staffing gaps in both the NHS and social care should a requirement be introduced.'
---
Follow Dentistry.co.uk on Instagram to keep up with all the latest dental news and trends.