An introduction to Dental Monitoring and how to save 25 hours of your time with remote monitoring of orthodontic treatment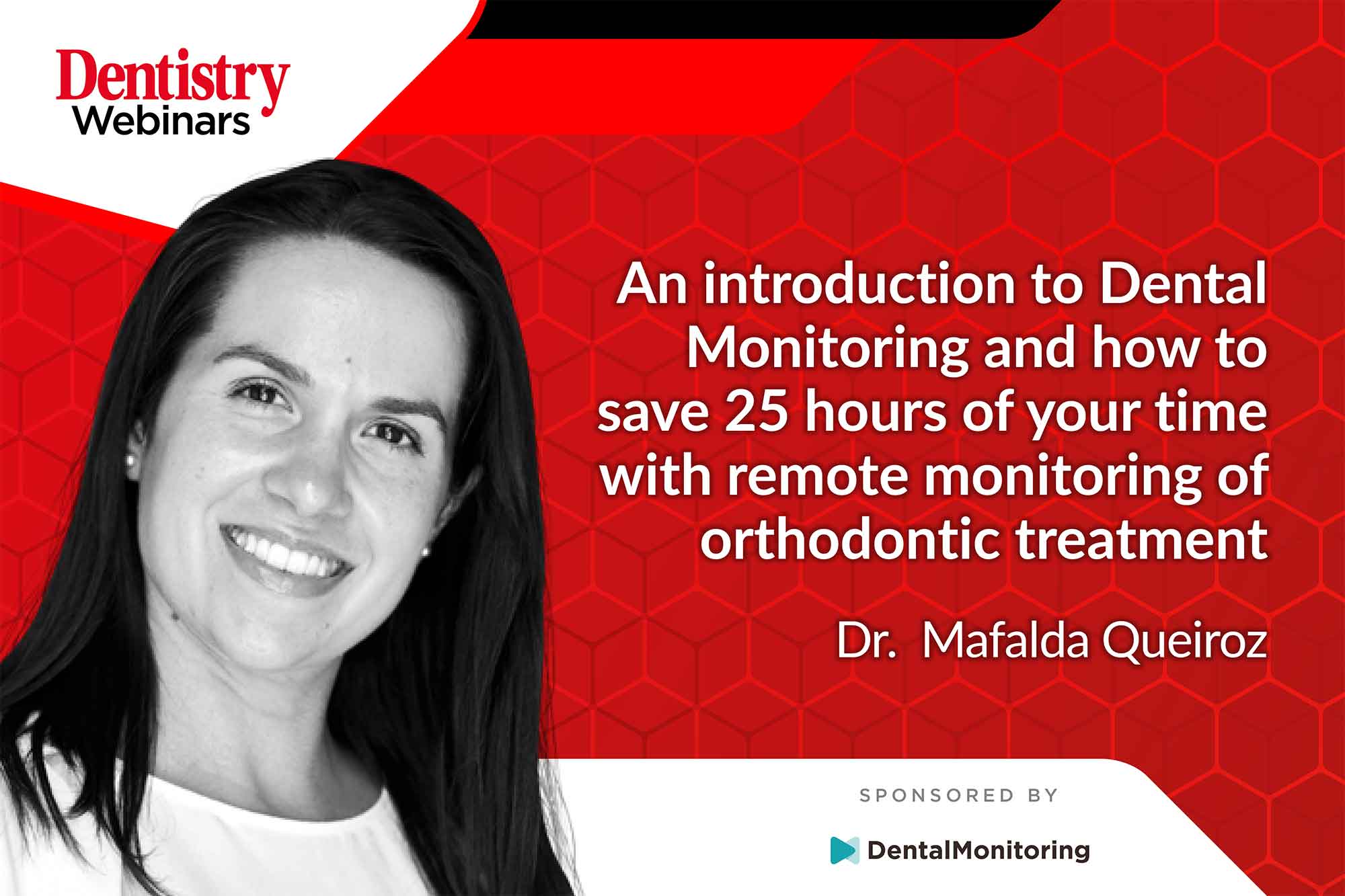 Mafalda Queiroz will introduce Dental Monitoring and explain how it can save you hours during a webinar on 2 November at 19:00.
The objective of this webinar is to show you how you can grow your fixed and aligner patient base as an associate working within and amongst several practices by using AI and Dental Monitoring.
Learning outcomes
Increase your aligner and fixed treatments
Reduce the treatment times and reduce refinements
Streamline your practice workflow to maximise time efficiency
Increase practice profitability.
Mafalda Queiroz
Dr Mafalda Queiroz qualified as a dentist in 2009 at Oporto University in Portugal. She has been practising in the UK since 2010.
Her work is based on the philosophy of minimally invasive aesthetic dentistry. This means recognising the importance of having a beautiful natural smile but prioritising the health of the teeth.
Passionate about dentistry, Dr Queiroz is committed to delivering dental care of the highest quality to all of her patients. This commitment has encouraged her participation in numerous continuing education courses across Europe. These include a postgraduate restorative course by the prestigious Tipton Academy; a postgraduate course in orthodontics by Warwick University; an Invisalign master course; a Damon accredited master course; and further training in composite bonding with the renowned Dr Monik Vasant.
In 2020, she implemented Dental Monitoring in her practice. This allows her to stay at the cutting edge of dental care and orthodontics.
Over the course of recent years, Dr Queiroz has developed an interest in facial aesthetics and ways of working non-surgically to enhance a range of features and improve the health of the skin. This is a practice that is intrinsically connected to her specialty.
For Dr Queiroz, an aesthetic or 'harmonious' face requires a full set of teeth. She appreciates that her work allows her to contribute to achieving that harmony.
Above all, her goal is to ensure that her patients look and feel good about themselves.
---
To register for this webinar, simply visit www.dentistry.co.uk/webinar.
Catch previous On Demand webinars: