Practice Plan – support that goes beyond a plan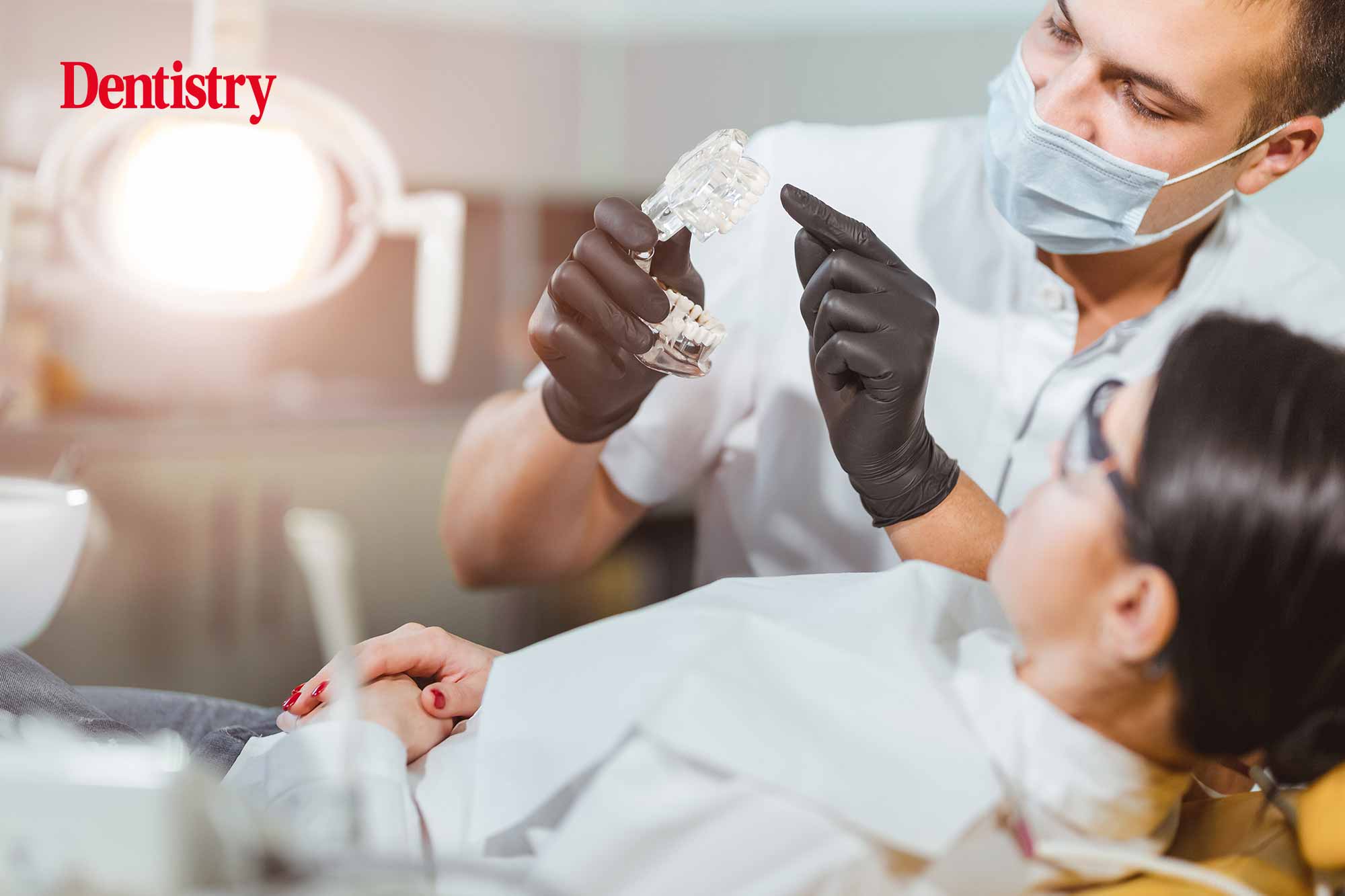 Zoe Close discusses how a plan provider can help you make changes in your business and give you the long-lasting support to see them through.
256 years of experience
Making changes in your business, especially significant ones such as moving from NHS to private, is a big decision.  
It is useful in these instances to have some expert advice and guidance from beyond your practice. From someone who can look at the business from a fresh perspective.  
That's where our team of 22 regional support managers (RSMs) come in.
With a combined experience of 256 years, most of which have been spent working in dental practices and other healthcare settings, they understand exactly what your challenges and concerns will be.
Over the years, if not decades, that our RSMs have been working for Practice Plan, they've helped hundreds of dentists to make these kinds of changes. Which means they know what it involves, will work to your pace and can hold your hand every step of the way.  
'I'm more confident and happier'
We recently helped an NHS principal move to private, while the rest of his practice remained NHS. He wanted to do more specialist treatments and work in a different way.  
As is often the case, he was apprehensive about how his patients would react to such a change.
However, we worked with him to investigate the viability of such a move and determined that he was in a good position.
We were also able to help him communicate more optimistically and positively with his patients about the move to private. And give him the confidence that this was the right approach.
The number of patients on his plan began to grow. Since then it has gone from strength to strength.
He recently contacted us say that he now feels more confident. He finds his new way of working so rewarding. And he's feeling happier and looking at reducing his dependence on the NHS in his other practices.
That kind of feedback is the reason we keep doing what we do. Because we can see how changes in your business can affect the rest of your life. 
Is it right for you?
If you're considering making a similar change and moving from NHS to private dentistry with a plan, the very first step on that journey with us is to work out if it is the right one.
One of our key principles is that we never encourage anyone to make the transition to private dentistry if it isn't right for them.
Which doesn't mean it will never be the right move to make. But sometimes there might be other measures that need putting in place to ensure you are in the best position possible to achieve the right outcome.
We have a range of factors that we look at. Our RSMs work with dentists to look at their individual needs. They carry out assessments and audits to make sure it's the right way to achieve your goals.  
This is key to our whole overall flexibility to bespoke our approach, our plans and our support. 
A fresh perspective
Whether you are a newly private dentist, well-established or running a mixed practice, having another person to lean on or someone to bounce ideas off and help you make decisions, is a great pillar of support.
Especially if that person has years of experience both in dental practices and supporting them from the outside.  
Our support doesn't just stop once the plan is in place. We continue helping you to grow your plan and attract new members. 
We're there to bring your team on board, explain the vision behind introducing a plan, ensure everyone understands the benefits for you and your patients and help to plan a journey that is right for your practice.
We saw just how important having a well-populated plan in place was during the first lockdown. Practices were able to rely on their monthly income while the business was closed.
Hopefully we never have to face that situation again. But knowing you have that financial lifeline in place was a huge relief to our practices during a time when it was much needed.
Part of the team
Beyond the plan, and the pandemic, we're able to support you with whatever you need to run your practice smoothly and efficiently. Whether that's compliance-related, a HR issue, recruitment training, communication skills, etc.
As well as our RSMs being so experienced, Practice Plan has been in business for over 25 years. So we have a lot of know-how both in-house as well as a strong network of external experts to provide you with the advice and resources you might need.
That's why we often end up being described by our dentists as an extra member of their team. We hear that a lot, and it's genuinely the highest compliment someone can give us.
Everyone knows that dentistry is all about the relationship between you and your patients. And therefore, as corny as it may sound, that's exactly how we feel.
Working with dentists is not just a transaction to us. Our dentists also don't see it that way either.
We build a relationship together. We get under the skin of their business and support them to overcome obstacles and build their practice up. We're in it for the long haul and can help at every stage of the practice's life.
Dentistry is constantly evolving. Therefore running a practice is a continuous learning experience to keep up with the changes.  
---
If you're thinking of introducing a plan and would like support that lasts in the long term, you can contact us on 01691 684120.