Kerr's 130th anniversary special offer just for you!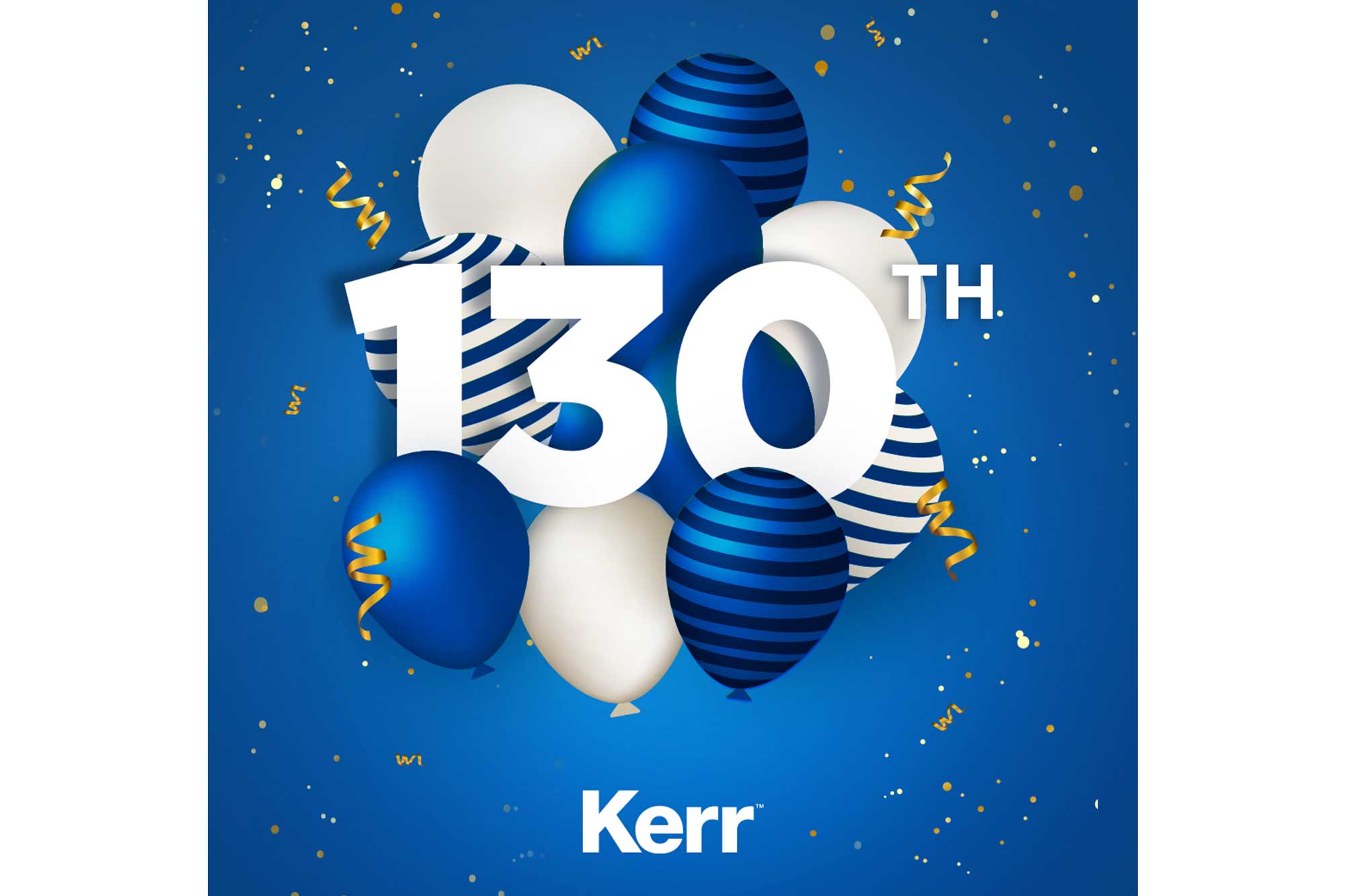 In celebration of Kerr's 130 birthday, the company is offering customers the chance to earn up to 50% of orders back in free goods. And that is on top of existing buy-get promotions!
Speaking about this incredible milestone, Ian Brill, regional leader for Kerr in the UK and Ireland, stated: 'It's our birthday. But we're celebrating our loyal Kerr customers for a whole week, starting Monday 13 September.
'Spend at least £700 and get 30% back, and the percentage increases from there.'
'Legacy we are proud to possess'
He continued: 'Our quality products adapt to most situations. They follow a path that has transitioned our heritage range to modern-day, proven and much-loved brands. Very few companies have the legacy we are so proud to possess.'
Kerr values dental professionals and all they do, creating healthy and beautiful smiles that change lives.
---
For further details, please visit www.kerrdental.com during Kerr's birthday week or connect on social media – #ThankYouFor130 #KerrBirthday #Kerr #Envista.