How Sitha Designs stay laser sharp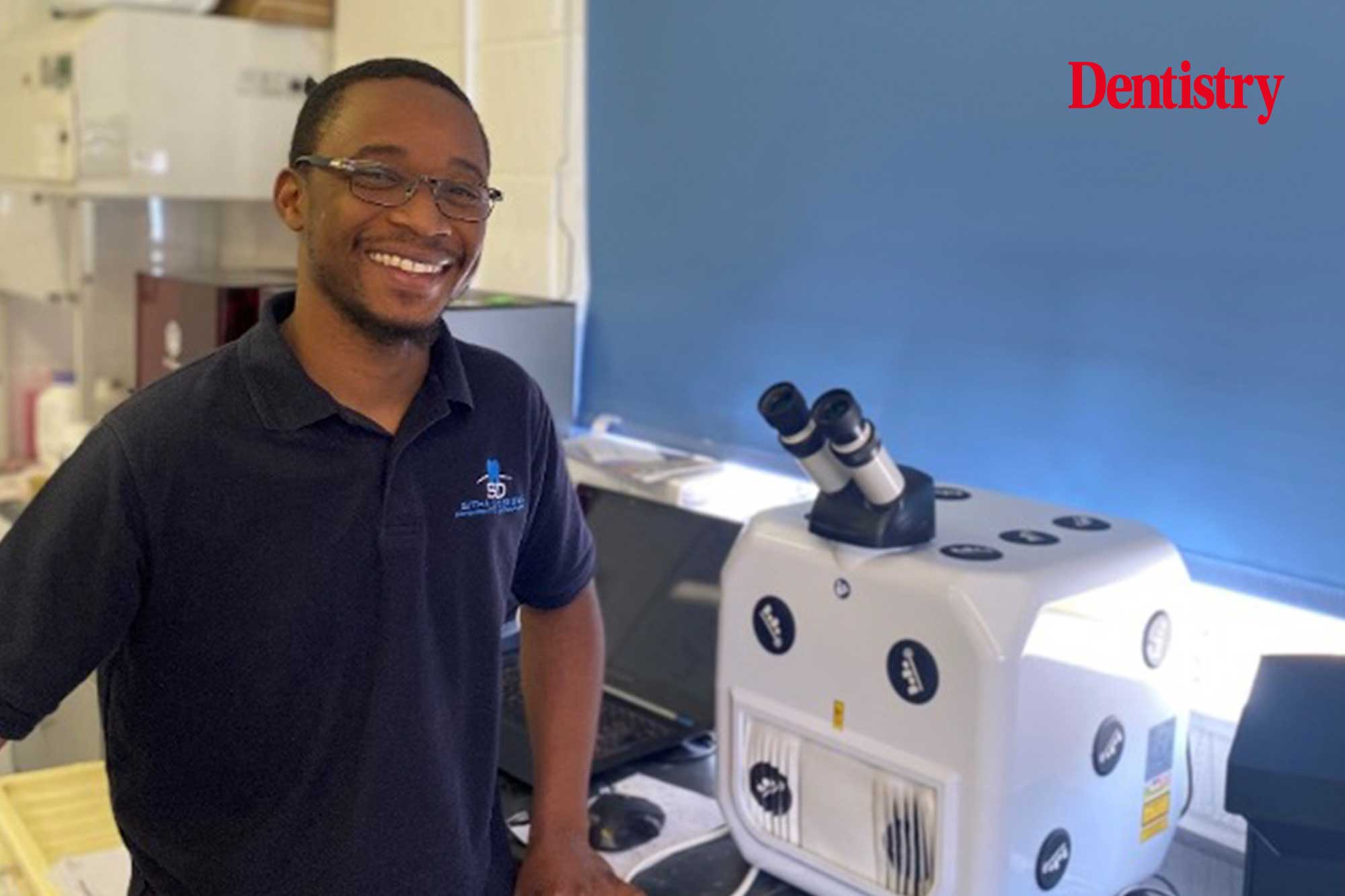 In an interview with Freeform Fabrication, Valentine Dzingai from Sitha Designs reveals his experience with the Dado laser welder, and how it has become vital to his work. 
So, Val, what was the inspiration for the company name?
Well, my lab originally started in my mum's kitchen almost 10 years ago. Sitha is short for her name, Sithabile. Her name means joy and happiness.
People tend to show their own joy and happiness through their smiles. So I thought her name was the perfect fit.
What was the trigger in buying a laser welder (LW)?
Quality. I needed quality and realised that soldering just didn't cut it anymore. Also, I needed precision and so started to outsource laser welding jobs in Hatton Garden.
I was spending too much time and money travelling into London. It made sense to bring the laser welding in house. After Googling: 'Fair priced laser welder' I found that Dado was the solution. I didn't really believe that you could get a laser welder so inexpensive compared to others, but here we are.
What are the most common jobs you use the Dado for?
I use the Dado to weld labial arches onto Adams clasps, repairing chrome frame works because the clasps can break off. I also use it for my sintered bands, TPAS, RME screws, etc.
Typically, I spend a couple hours a day on it.
Could you imagine yourself without a laser welder now?
No, definitely not, especially with the type of work that I am doing now.
I previously used a spot welder and just had no control over it, it was awkward to find the right angle to produce a strong weld. Whereas with the LW it is easier to adjust the angle to tac or weld pieces together. I am accurate and have no need for third arms or anything else to keep the appliance in place.
Do you think that the laser welder has helped you stay at the top of your field?
Absolutely, I'm confident in the quality of my product. I wanted to make high-end appliances, so I needed high end equipment. Some appliances that I soldered returned to me, so I thought it was time to change.
It's important that my clients and their patients are satisfied by my work. Now, anything that I have laser welded hasn't come back!
Is the Dado powerful enough?
Definitely 100%! I love the power range of the Dado, it's easy to tac and weld. It is more than sufficient for what I need, and I think other labs would benefit from it too.
I use Dado mainly for cobalt chrome, gold, and steel. Dado just soaks up steel and works amazing.
I don't use the full power capability of the Dado; there are higher power settings beyond what I use.
I got to know the Dado fairly quickly so if I realise the power is not enough or too much, I simply adjust it until I get the desired outcome. You learn as you go, and the weld is strong if you do it properly.
Are you receiving more work now that you have a laser welder?
For sure, I've been able to take on more work and be more confident in saying to my clients: 'Hey, this is what I'm using now, and this is how good your appliances can be'.
Some feedback I've had is that when my client put the appliance in his patient's mouth it fit perfectly and there was no need to tweak or adjust it further. After that, he became a regular client and sends a lot more work my way.
The Dado is the smallest and most compact of laser welders but what do you think about the size of it?
The size is perfect, it's not bulky and I can move it anywhere. Actually, I went all the way to London with my Dado. I went on the train, the tube and even took a cab so that my client and I could work on an appliance together on site.
We didn't need to use the laser welder in the end, but it was good to have the option if we needed it. My client was surprised that there was a laser welder in such a small box.
How long do you think it will take to see a return on investment or have you already seen it?
I would say that within the year I've seen a ROI, and because I'm getting more work because of it. It's so worth the investment. 
How has using the Dado improved your service/product?
Overall, the quality of my appliances is guaranteed. Like I said, I've had no negative feedback/returns on the appliances I have used the laser on.
My service is now faster, and my lead times are shorter because I don't have to travel to Hatton Garden and have a goldsmith do the work for me under my supervision anymore.
Has it sped up your workflow?
Absolutely, I'm much faster now. Back when I was using my spot welder, I would have to redo jobs a few times until the weld was strong and secure.
You can imagine how time consuming and annoying that can be!
Where does the Dado rank among your workshop tools?
The Dado ranks in my top three! It comes in a close second to my 3D printers. The Dado is now a part of my digital workflow and I'm always looking at new tech to keep my workflow as seamless as possible.
And finally, what was your buying experience like?
Freeform's service and aftersales support is awesome. I know that I can just call, or email and I'm helped straight away.
---
For all equipment enquiries please contact Freeform Fabrication Ltd by calling 01438 900190, emailing [email protected] or visit www.freeformfabrication.co.uk.