Align Technology's UK team get on their bikes to raise £50,000 for Operation Smile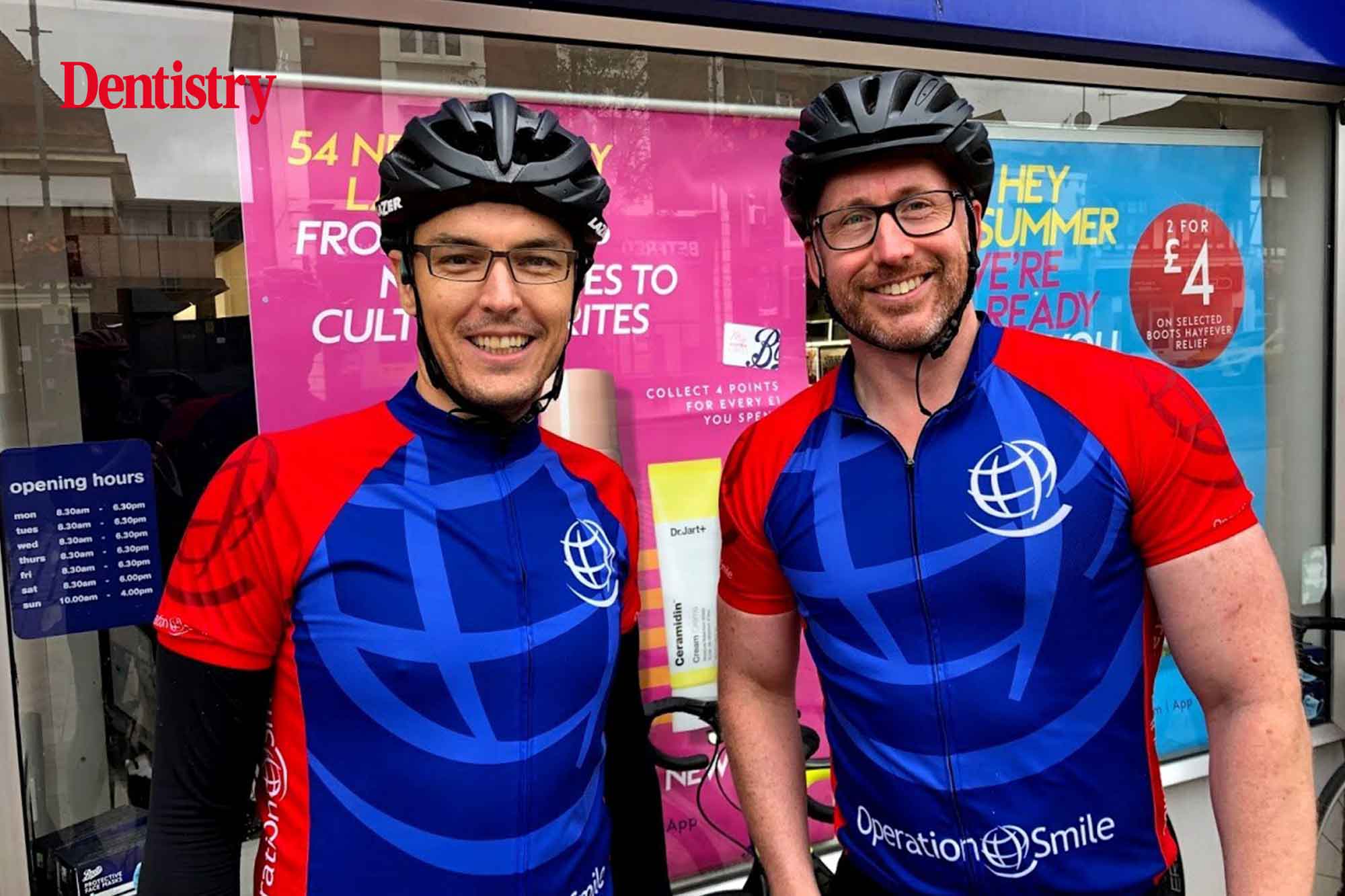 UK and Ireland Align Technology employees are organising eight fund raising events to raise £50,000 for Operation Smile in 2021.
The headline fundraiser will see a convoy of Align team members cycling from Land's End to John O'Groats. This will become an epic road trip of 921 miles over 10 days from 11-20 September.
The team of cyclists will make pit stops at Invisalign practices en route. From here they will also report their progress.
The team of mixed ability riders have therefore been training physically and psychologically to prepare themselves for the tough challenge they have set themselves. They have also given themselves a target of raising £25,000 for the cycling challenge.
'A life-changing smile'
Dan Parsons, director of marketing for the UK and Ireland, one of the ride participants explained: 'We decided to embark on this cycling adventure as part of a major fund-raising initiative for Operation Smile, Align's long-standing charity partner organisation, and for which we have enormous admiration for the work they carry out.
'According to Operation Smile, in the UK, babies are screened prenatally. Therefore we can make a cleft lip or cleft palate diagnosis before they are born.
'The first repair operation is done between eight to 12 weeks. And then the second at eight to 10 months. As a result, children are able to live a normal life.
'In resource-poor countries however, infants born with cleft conditions have nine times the risk of dying within the first year of life.
'They may also be rejected by their families or communities. They may be unable to feed or have problems speaking due to the hole in the roof of their mouth.
'We feel enormously privileged to help people in the UK and Ireland achieve the smile of their dreams. This initiative is a way we can help those less able to access the help they need to achieve a life-changing smile.'
Perfect collaboration
Whilst Dr Maria Moore, chair of the board of trustees, Operation Smile UK commented: 'As a dentist myself, I worked closely with Align and the Invisalign system for many years. It is so thrilling to see this relationship with Operation Smile go from strength to strength.
'For me we have the perfect collaboration partnership due to a simple but beautiful synergy in our missions; transforming smiles and changing people's lives.
'This phenomenal total of £50,000 (including £25,000 from the cycle ride alone) will do just that.
'The team's incredible efforts will help Operation Smile to positively transform the lives of hundreds of children with cleft lip and cleft palate conditions all over the world.
'Therefore, on behalf of our patients and their families, I cannot thank Align enough for what is truly life-changing support. I also wish the best of luck to all of the team taking part. Enjoy that pedalling!'
Fund raising initiatives
The charity ride schedule runs as follows:
11 September – set off from Lands End to Bodmin – 65 miles
12 September – Bodmin to Whiddon Down – 57 miles
13 September – Whiddon Down to Wookey Hole – 76 miles
14 September – Wookey Hole to Ludlow – 100 miles
15 September – Ludlow to Chorley – 114 miles
16 September – Chorley to Carlisle – 100 miles
17 September – Carlisle to Cumbernauld – 109 miles
18 September – Cumbernauld to Fort William – 113 miles
19 September – Fort William to Dornoch – 107 miles
20 September – Dornoch to John O'Groats – 80 miles.
Other fund raising initiatives Align team members have signed up for include five people taking part in The Great North Run, two contestant participating in an Ironman competition in Finland, and another who is embarking on a three-day trek in the Lake District.
Company-wide activities include a sweepstake on the European Football Championships, a charity auction, General Manager Car Wash and a comedy night at the organisation's sales conference.
If you would like to support the team achieve their goal of raising £25,000 from the cycling challenge by making a donation and following their progress, please follow the link: aligntech.enthuse.com/pf/align-cycling-team.
Align Technology has supported Operation Smile worldwide for a number of years. It has also donated over $2.5 million to date, sharing a simple yet powerful synergy in mission; to transform smiles and change lives.