Find advice on how best to equip your clinic at this free event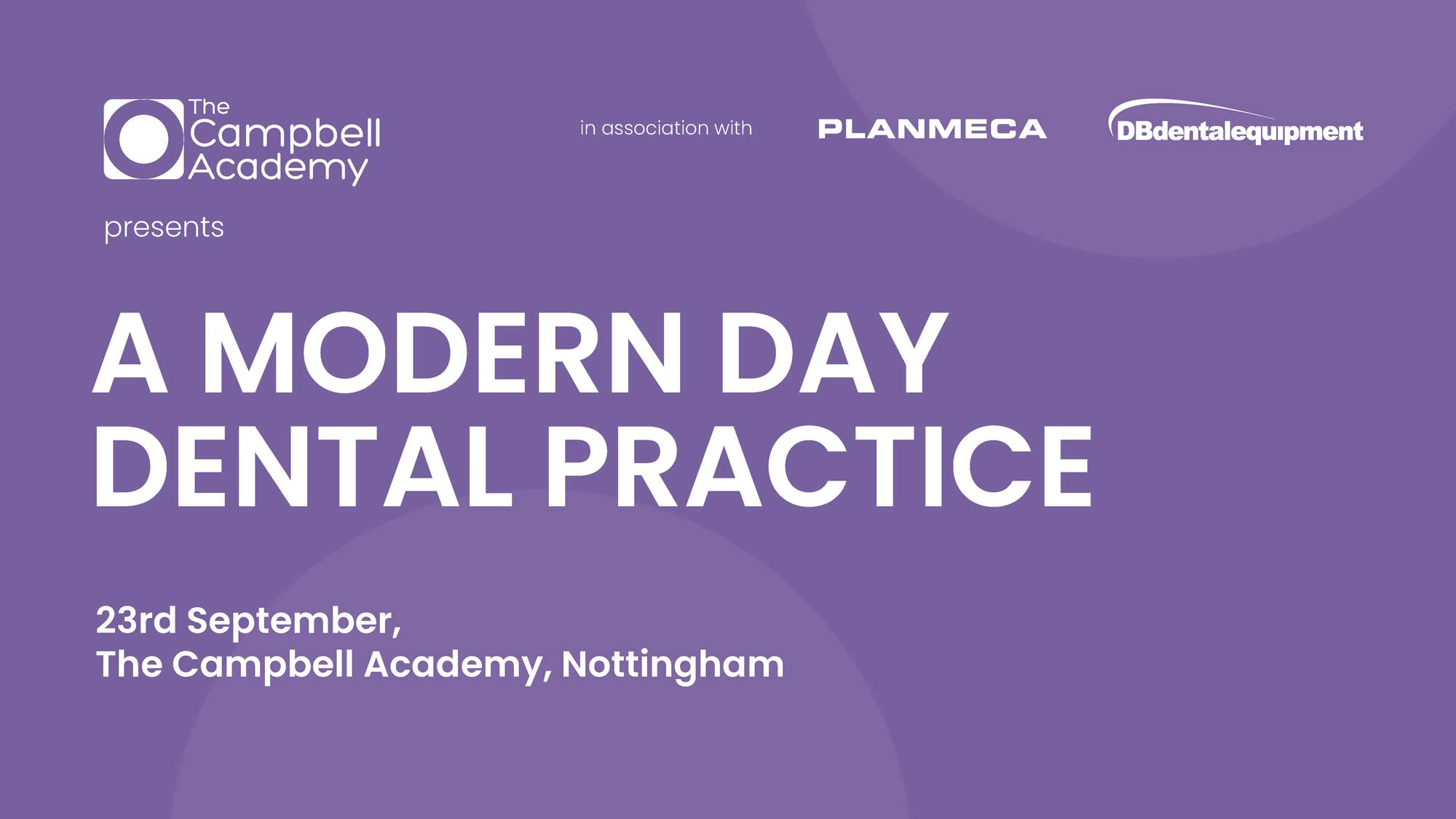 The Campbell Academy is hosting 'A Modern Day Dental Practice' evening in Nottingham on Thursday 23 September. Free to attend, come along at 6pm and benefit from the knowhow of a team of experts from The Campbell Clinic, DB Dental and Planmeca.
Have you reached a crossroads with your dental practice and just cannot decide which direction to go in? Or have you found yourself thinking about expanding your practice, growing your treatment options, or increasing your practice marketing but don't know what to do first?
Maybe you have found yourself with more time lately to consider your future options. The pandemic has given you a fresh perspective on your career and you have a desire to do more.
This event includes four exclusive sessions and a tour of the facility. This could just help you decide on your next move.
What does the event include?
Following initial advice from Dr Colin Campbell on how to plan your clinic, and specialist dental builders discussing how to build your clinic, the evening will move on to the best way to equip your clinic.
The team at The Campbell Clinic will highlight the importance of choosing the right equipment for the treatments you want to offer your patients. Planmeca is on hand to talk about its involvement with the practice. As well as the advantages of incorporating digital dentistry into your own practice.
Tour the facility, see the surgeries, and learn about the dental units and imaging equipment they use. Benefit from hints and tips about everyday challenges and how to overcome them.
The event concludes with guidance on how to expand your clinic. Followed by a buffet and your chance to talk to the team.
---
Book your free ticket for what's set to be a fabulous evening. Go to the Eventbrite website bit.ly/3ivRqar or head over to the Planmeca UK Facebook page @PlanmecaUK to find out more.