The complications that scare the pros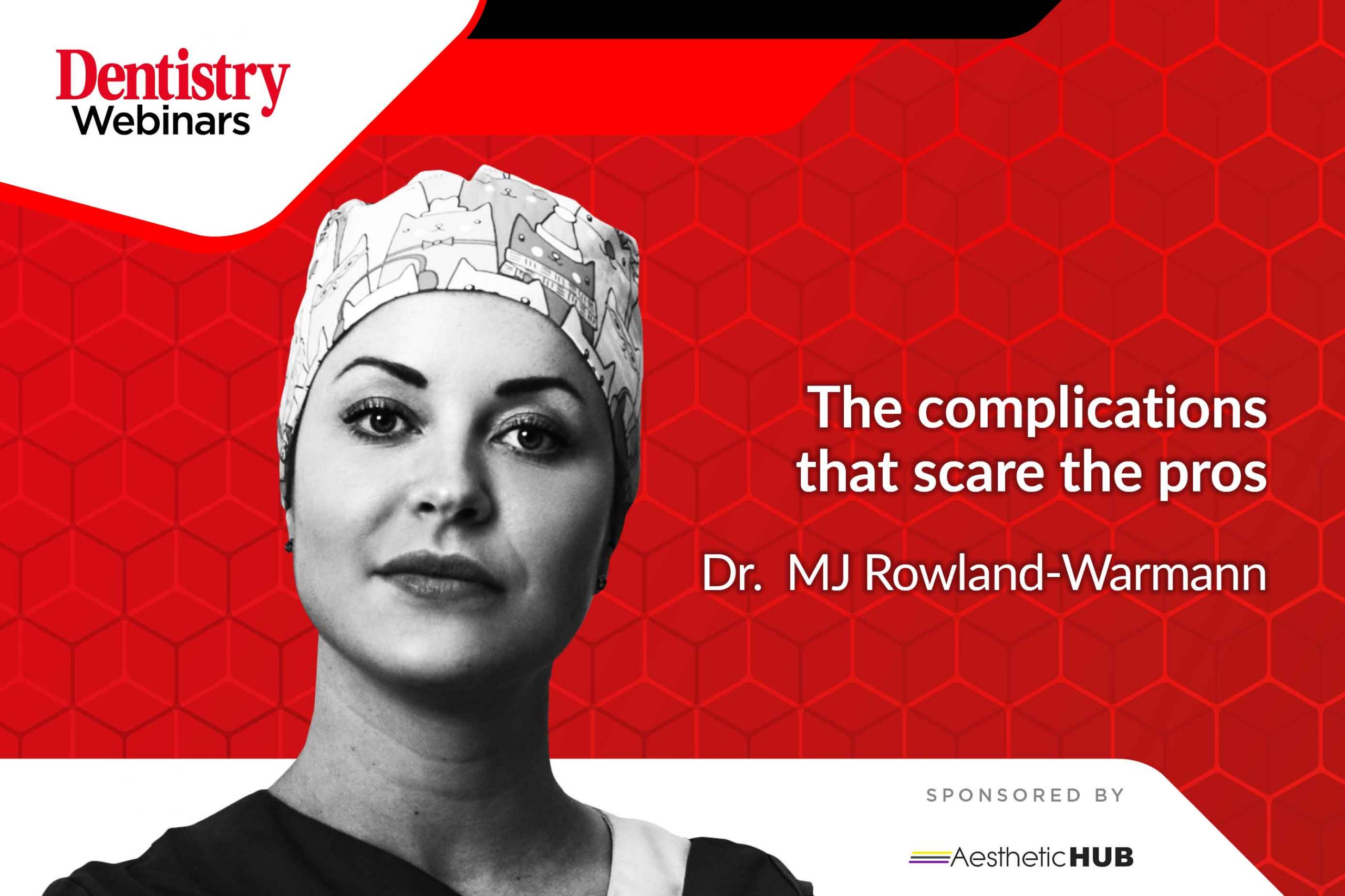 Leading aesthetics expert, MJ Rowland-Warmann, presents a webinar on complications for new clinicians.
The dual impact of the 'Zoom effect' and the anticipation of greater freedom signposts that the growing demand from patients for aesthetic treatments continues unabated.
While this provides a significant opportunity, the ramifications of complications is concerning. Especially for newly qualified aesthetic clinicians.
To address these very real concerns FMC is hosting an educational session by leading dentist and aesthetics expert Dr MJ Rowland-Warmann, founder and lead clinician at Smileworks, who runs the Aesthetics Hub training centre.
Titled 'The complications that scare the pros', the webinar will outline common complications. It will address how to manage the nightmare scenarios every clinician fears.
The webinar is on 8 September 2021 and you can register for free here.
Managing complications
Key points in the presentation include:
Understanding the ramifications of complications
What to do if you experience a complication:

Haematoma
Infections
Vascular occlusions
Delayed nodules
And the most common of all – what to do if someone is unhappy with the result of their treatment.
Dr MJ will teach viewers that while the technical aspects of complication management are important, patient management and communication is also vital and key to a successful resolution. She will share her advice for communicating effectively with patients.
Dr MJ has been active in the industry for 10 years. She has a thriving practice in non-surgical rejuvenation attracting patients from all over the world.
She has a special interest in the management of dermal filler complications. And has been published in local and national press, and appeared on radio and TV interviews.
Dr MJ is a key opinion leader and trainer for Sinclair Pharma.
---
Join Dr MJ at 7pm on Wednesday 8 September. To register please visit dentistry.co.uk/webinar/the-complications-that-scare-the-pros.