Studying dentistry in Bulgaria – the challenges and the rewards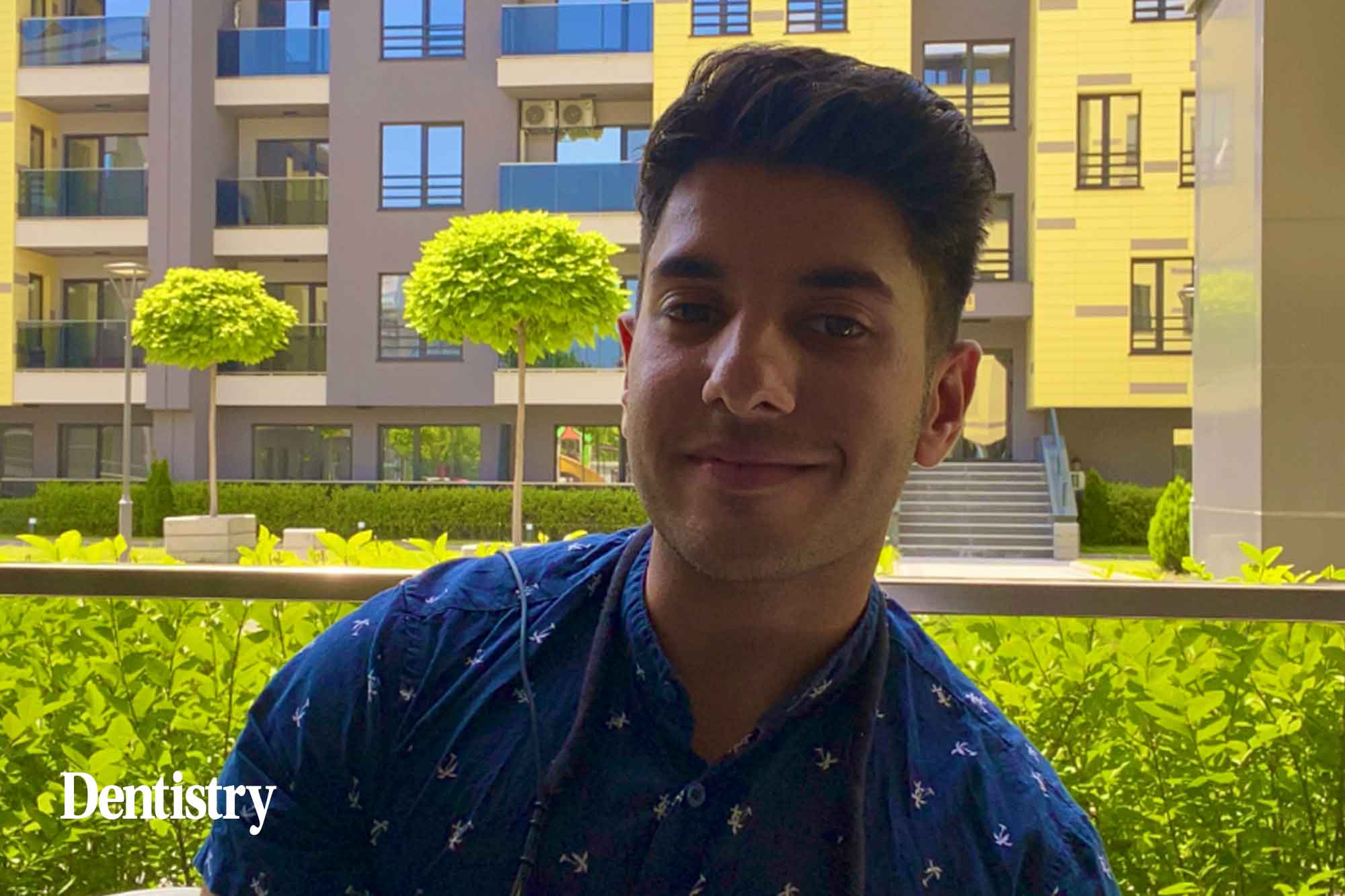 Hassan Akhtar discusses how he has found studying dentistry abroad in Bulgaria and how it differs to the UK.
I am currently entering my fifth year of dental school. Although British, I study abroad at the Medical University of Plovdiv, situated in Bulgaria.
I have always been motivated to learn and share my knowledge. Being the deputy member of UK Youth Parliament for my borough for three consecutive years at the age of 15 has helped me grow into the confident person I am today.
Prior to entering dental school, I initially had the drive to study medicine.
Due to health reasons, I missed out on medical school. I then studied clinical sciences at the University of Bradford for two years. This course gave me the opportunity to transfer to study medicine at the University of Leeds.
Due to limited spaces, it was highly competitive and I didn't make the transfer. So I then explored the opportunity to apply to a medical school abroad.
This time, I had the chance to apply to study dentistry and I took it. To this day, I believe this was the best decision I ever made.
Bulgaria challenges
Studying in a foreign country has allowed me to experience many amazing opportunities.
I have grown and matured as an individual whilst living away from home. This has allowed me to become more independent.
Whilst living in Bulgaria, I have met many amazing people from various backgrounds. I have learnt about new cultures I was unfamiliar with. And I have also spent the last few years familiarising myself with a new language.
It is important to understand the Bulgarian language so we can communicate comfortably with our patients during the clinical years of university. It also feels great to practise the language when speaking to local people.
The course is quite challenging. Because we receive a 'masters' qualification, we are required to study and sit exams for various additional medical subjects rather than the dental subjects alone. This requires a good workforce balance.
The dental lectures are compulsory to attend. With a 7:30am start time, being only one minute late will give you an absence.
The pressure to attend everything whilst studying for many exams helped me grow as a student. It has taught me the importance of making time for myself. I feel this is what I will need when working as a qualified dentist in the future.
Studying in Bulgaria
I have made great friends from Bulgaria, Greece, Cyprus, Germany, France, Italy and Turkey. Learning about all these cultures and backgrounds is a great experience.
I plan to visit my friends in these countries in the near future, even after I graduate and move back to the UK.
Because so many countries surround Bulgaria geographically, travelling to new places is much easier. Whether that is by plane, train or car. This proved another advantage of studying abroad.
I recently visited Istanbul with my friends and family when I had a week break from university.
Studying dentistry in Bulgaria has also given me opportunities to attend dental conferences in neighbouring countries.
I also have the pleasure of helping a charity raise awareness of the importance of oral health with local Bulgarians who cannot speak English. We prepared and distributed oral care packages for children including toothbrushes and toothpastes.
Practising on patients
When I started my clinical years, it was time for me to practise on real patients. This was daunting at first because the university asks students to find their own patients. However, it has taught me how to be independent and given me the confidence to approach new people and introduce myself as a dental student from the UK.
I would spend my weekends walking around the town centre and asking locals if they were interested in a free dental appointment with myself.
Having experienced a year of finding and treating patients, I feel the experience has solidified the reason I want to become a dentist – to help people.
The satisfaction I gain once I complete treatment is when my patients notice a positive difference in their smile. Also, having Bulgarian locals put their trust in me (a foreign student) to treat them, gave me the opportunity to build a solid practitioner-patient relationship to help improve their oral health.
Following each treatment, I like to request an honest review from my patients. I have been fortunate to receive all positive reviews by helping patients with their fear of visiting the dentist.
Again, helping people in this manner makes me happy that I'm studying dentistry. And also grateful that my university pushed me to find my own patients. I feel my relationship with them is unique this way.
Finding your own patients is particularly challenging when I need to meet the mandatory points system set by the university. This means completing a certain number of fillings, root canal treatments and extractions during the semester.
Therefore, finding patients that need these specific treatments is difficult at times, but not impossible. Due to this pressure, I feel I have learnt to manage my time in the day more efficiently.
Sharing the journey
Studying abroad motivated me to create an Instagram page (Dentalhassan) after I was a guest in various podcasts online with dentists and dental students around the world.
Many perspective students want to touch base to ask questions. So portraying my time at university with patients is something I like to do to inspire students wishing to pursue a career in dentistry.
By writing this, I hope I have highlighted many great reasons to take the opportunity to travel and study in a foreign country.
I also hope to show the importance of never giving up. My medical school rejections led me to where I am today; happily studying dentistry in a beautiful country surrounding me with amazing opportunities.
---
Follow Dentistry.co.uk on Instagram to keep up with all the latest dental news and trends.