What is life like as a dentist in Singapore?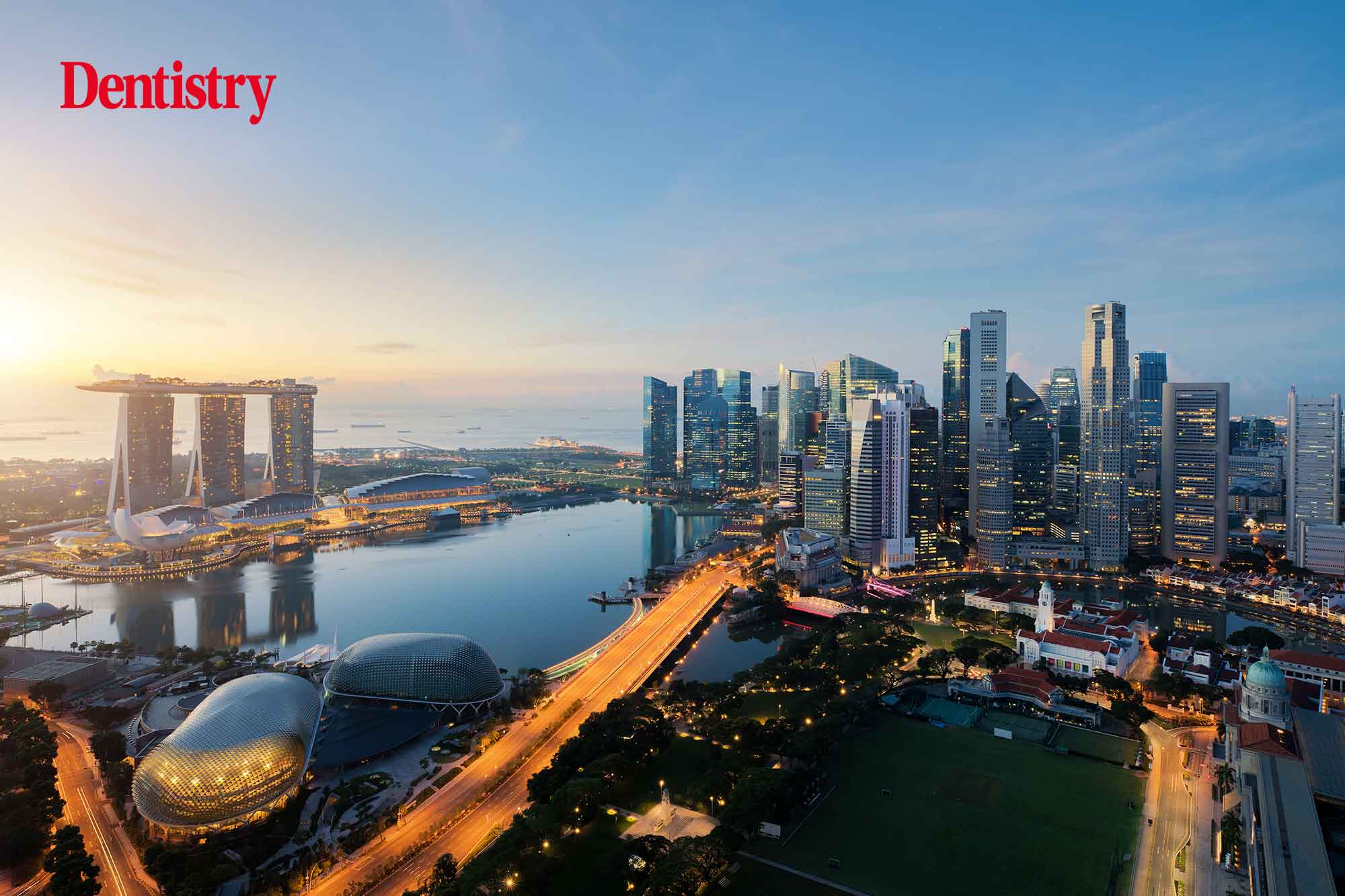 Roshan Bains speaks to Jaz Gulati about working as a dentist in Singapore and what he's brought back to working in the UK.
Singapore is a small island nation in south east Asia, which is just under half the size of London.
Despite its small size, Singapore is truly a global city. Warm climate, delicious cuisines, and the title of 'safest city in the world', amongst other reasons all compel expats to move to this cosmopolitan country.
Singapore has over 110,000 expatriates and some 50,000 of them are British nationals.
In this article I interview Dr Jaz Gulati who spent 15 months working in Singapore as a dentist. He offers us some insight into the world of dentistry in Singapore and differences to dentistry in the UK.
What made you relocate to Singapore?
I was at a crossroads in my career where my wife and I were both finishing our DCT posts.
I was doing restorative and she was doing community and maxfax. The next logical step is to enter the 'rat race' and find associate positions, get a mortgage somewhere, build and then that's it.
We would have lost the freedom and ability to move around so much. So we looked at our options and thought if we don't do this one year of travel now we never will.
We wanted to combine travel and work. Maybe even go somewhere we could call home. I think sometimes morale in the UK as a dentist is quite low. For instance with the fear of litigation from the GDC. A simple read on Facebook groups can show so much gloom and doom.
I think as young dentists we wanted to see if there is another country that would value us as dentists. One that we could explore as a potential new home.
We made a list of three to five countries that were realistic. Australia, New Zealand and Singapore were the main ones we wanted to try.
Conveniently we had a friend in Singapore who was a UK-qualified dentist. So, we reached out, made a visit and loved the place. It gave us the best of both worlds with travel and work. It has English as its main language and is a very modern country.
Are there any differences in how dentistry is practised and patients are handled between UK and Singapore?
Yes, it was a massive culture shock in a way.
Here in the UK we're so used to our six-month routine examinations, bitewings should be followed as per FGDP guidelines etc.
The best way to describe it in Singapore was people coming in, not for a checkup, but a scale and polish. Their mindset is only concerned about making their teeth clean. You almost end up doing a checkup secretly and then presenting your findings to the patient.
Here in the UK everything is based off your diary. I know I'm busy for the next few weeks and that's how long it will take for a patient to get an appointment.
Whereas in Singapore I can only have two patients at the start of the day. But by the end of the day I might have seen 12 due to walk ins. Walk ins are very rare in the UK, whereas in Singapore they're very common.
Singapore also holds a very aggressive stance on wisdom teeth removal. It's a very routine procedure over there and it's almost like as long as you have wisdom teeth – they're coming out.
What are the main differences in patient demographics that you had noticed?
Singapore is a small island country. So you wouldn't think that there would be huge differences in demographics depending on where you worked. But surprisingly there were.
One practice I worked in, in a very residential area, had lots of 'uncles and aunties' (the generic name given to the older generation in Singapore) coming in. They may not have spoken any English at all.
But then my other clinic, in the heart of the city, would see me treating much younger working professionals and a lot of the domestic helpers.
My wife on the other hand, who was just a mile away, would see a completely different demographic to me.
What struck me was that depending on which area you are in, whether it's next to a train station or a block of flats would heavily influence the type of dentistry you are doing.
In terms of the types of patients I would see walking into my practice and their needs, I guess there were three main categories.
Firstly people would walk in and hadn't had their teeth cleaned in a while. They just wanted a scale and polish.
Secondly people who had developed a habit coming back at regular intervals for their clean.
Finally, and the most common one was, 'I have a hole', 'I have pain', 'I've chipped something' etc. This group would only come in when prompted to, either with pain or an issue. And so I found that the demand for prevention, other than a scale and polish, was not so high.
Obviously the two countries will have different cultures, how well did you cope with the change and did it affect how you carried out your work?
I think the culture in Singapore is great and we miss the nightlife, the food, the weather. Everything about it was good.
I felt I did not have to practice dentistry so defensively. My indemnity fees were much lower. I didn't feel this constant pressure of being sued and I felt I could really put the patient's interests first. This was something I really enjoyed.
Sometimes in the UK, we unfortunately have to practice very defensively. We're a highly litigious country. In Singapore this wasn't the case.
It allowed me to develop faster in a way where I started to take incremental steps outside of my comfort zone. Under these conditions, having some mentorship and patients who trust in you allowed me to give them the best care I could and also to grow myself.
One thing that was a big shift for me was adapting to the patient mindset over there. With some patients I was giving them their first ever set of bitewings. I felt I needed to justify why to them.
A lot of my patients had also never had rubber dam isolation before. It almost felt like, despite the dentist having time, the patients wanted a quick fix solution to patch up their presenting complaint.
So this for me was an issue of communication. I'd talk to the patient, take intraoral photographs and always explain why I wanted to do what I wanted to do. This way the patient could open their eyes to comprehensive dentistry.
I almost had to breakdown their misconceptions about dentistry and start afresh – that was a real challenge
Were there any differences in day-to-day life for a dentist living in each country?
Singapore does have a very hard working culture. For instance, my clinic was open from 9am to 9pm.
I didn't ever feel overworked when working those 12-hour shifts because most of it was seeing a patient and then have a break eating some noodles. Then I'd see the next and have a break with a coffee. I'd see the next and then have some dim sum.
So I actually really enjoyed it and miss that lifestyle. But the average Singaporean works for around 11 hours daily. Therefore we had to be open all hours to make sure we can accommodate everyone.
Even though clinics are open 9am to 9pm and you can work a full 12-hour shift – you don't always have to.
The way they do things is to split the day up into sessions: mornings, afternoons and evenings. As long as you were doing eight to 12 sessions weekly, the corporate was happy to be flexible.
I could give myself a packed Monday and Tuesday, but then have a relaxed Wednesday and Thursday. This was perfect if you just need a break or some time off to travel for an extra long weekend in Bangkok.
If I was to do a 12-hour shift in the UK, I would really feel the strain. But for some reason in Singapore I didn't. Maybe because there was a lack of pressure.
Are there any differences in earnings for dentists and treatment costs for patients?
This can vary greatly from practice to practice depending on where you're located and how busy you are.
For instance, my wife and I had very different earnings because I was in a much busier practice to her. I think overall, earnings are comparable to the UK, or just slightly less due to the difference in Singapore Dollar and British Pound.
Taxation in Singapore is also considerably less than in the UK. This can make it much more lucrative.
I wouldn't ever want anyone to move to Singapore because of financial gain; I think overall the two will balance out.
Rent in a Singapore condominium is very expensive. General lifestyle, eating out and private medical care means that it will all balance out in the end.
Are there any practices you developed in Singapore, which you have since adopted when returning to the UK?
As a young dentist coming from an NHS background, going into a fully private system forced me to develop my communication skills when discussing patient costs.
Talking to patients about private dentistry is a very important skillset. I brought that back with me and now feel much more confident handling my private patients here in the UK.
Singapore also gave me a lot of experience in wisdom tooth surgery. I was able to step out of my comfort zone and develop my skills as a surgeon. I've definitely carried that back with me due to the confidence I gained whilst being in Singapore
What made you relocate back to England?
My wife got homesick – easy as that.
I loved it, and I actually wanted to stay there forever. The food, the hours, the nice accommodation and everywhere being packed with so much greenery and nature makes me miss it everyday.
Despite that, everything will always work out for the best. I'm now very happy to be blessed with a beautiful family.
Singapore is somewhere that will always have a very special place in my heart and I would love to go back and visit one day.
---
Follow Dentistry.co.uk on Instagram to keep up with all the latest dental news and trends.