Dyson Hepa Cool Formaldehyde – increase HEPA air exchanges per hour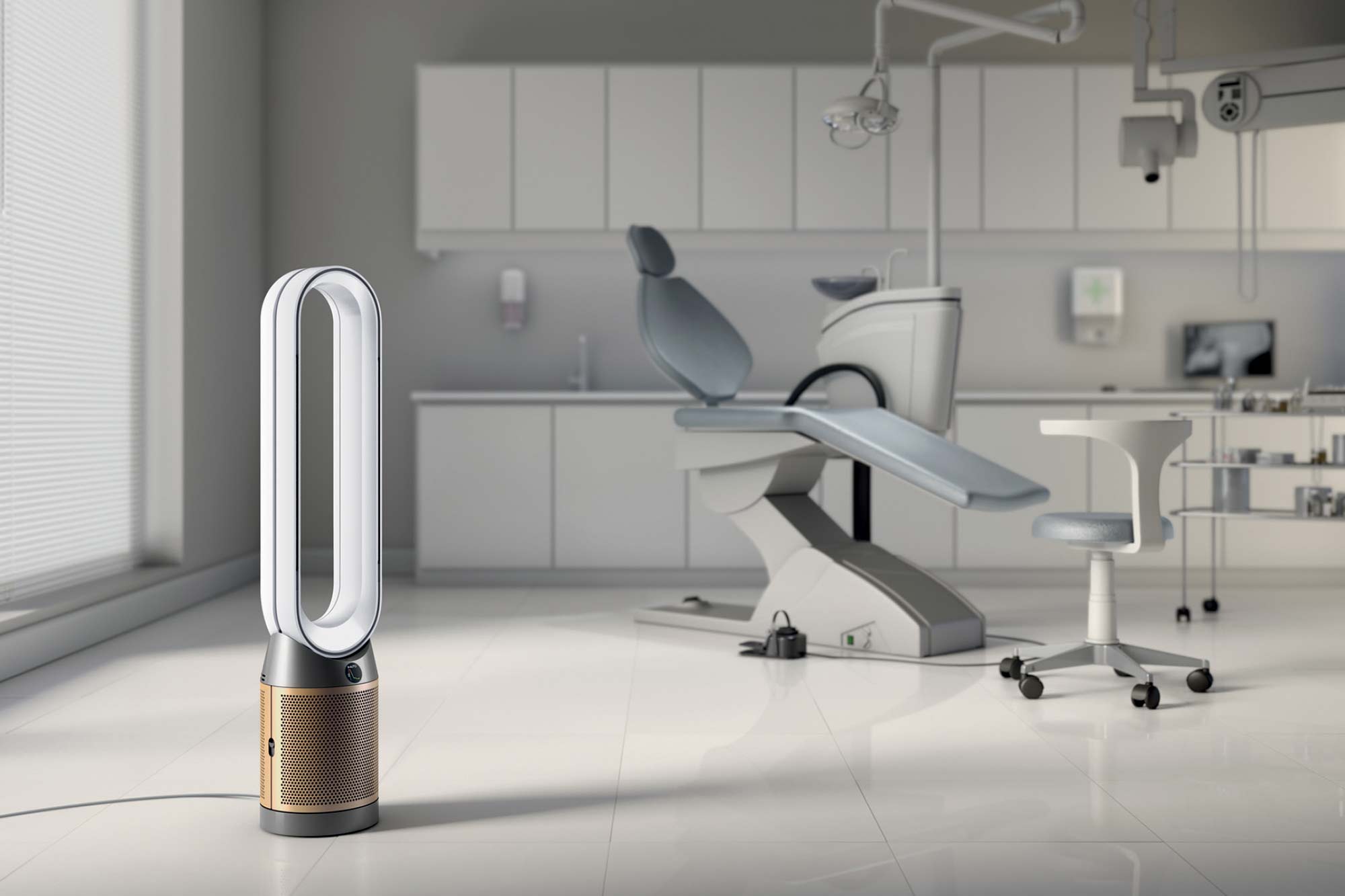 Dyson introduces its Dyson Hepa Cool Formaldehyde and explains how it can help support fallow time simply and easily in your dental practice.
Fully-sealed airflow and filtration system
For a cleaner, more comfortable dental practice.
HEPA filters capture ultrafine particles including the H1N1 virus, bacteria and 99.95% of allergens and pollutants as small as 0.1 microns.
The whole purifier is sealed to HEPA H13 standard. So what goes inside, stays inside.
Activated carbon filtration
A layer of activated carbon removes odours and gases including VOCs and NO2. Reassuringly improving indoor air quality for patients and associates.
Dyson Hepa Cool Formaldehyde detects and destroys formaldehyde
Formaldehyde can emit from furniture. Our solid-state sensor precisely detects it. While our catalytic filter destroys, continuously.
Air Multiplier technology
Combining advanced filtration with Air Multiplier technology delivers over 290 litres per second of smooth, yet powerful airflow to purify a real room up to 81m³.
Intelligent sensing and reporting
In Auto mode, the Dyson Hepa Cool Formaldehyde automatically reacts to air pollution, increasing airflow when it needs to. And shows you real time evidence of the air quality in your practice.
Control Dyson Hepa Cool Formaldehyde from anywhere in your practice
The Dyson Link app lets you see which particles have been captured, set schedules and more.
Control the Dyson Hepa Cool Formaldehyde hands-free, using compatible voice services such as Amazon Alexa, Google Assistant or Siri.
---
Talk to a Dyson expert about supporting fallow time in your dental practice using Dyson Hepa Cool Formaldehyde.
For more information, visit business.dyson.com/dentists.