Biomin F represents a 'quantum leap' in toothpaste technology
The technology behind Biomin F toothpaste is radically different from that in conventional toothpastes based on soluble fluoride. The guidelines that apply to them are simply not relevant to Biomin F.
So says one of its developers, Professor Robert Hill, a materials scientist at Queen Mary University London. He has spent many years researching and developing the bioactive glass technology that underpins Biomin F.
Professor Hill was speaking at Biomin's expert panel webinar at the recent Oral Health Summit. Here he and an impressive panel of clinicians gave their insights into best practice.
Their different viewpoints included: integrating clinical remineralising protocols; making tooth whitening treatments more effective and comfortable for patients; and giving their insight on how optimised oral hygiene can help develop a profitable practice – a win-win for patients and clinicians.
Biomin F a 'quantum leap'
'Biomin F is based on a radically different technology from conventional sodium fluoride toothpastes,' he said. 'It is what we would describe as a quantum leap.'
He explains: the 'rules' for fluoride toothpaste, like those in the 'Delivering better oral health' guidelines, are for fluoride toothpastes. But they are not relevant to Biomin F because it is such a different technology.
Professor Hill described the role of fluoride in toothpaste, and its importance in the process of remineralising dental enamel.
While most conventional toothpastes contain between 1,450 and 5,000 ppm of fluoride, Biomin F has the equivalent of only 540ppm. This is because the fluoride in Biomin F is incorporated within the glass structure, along with calcium and phosphate. It is optimised to release these ions in a sustained delivery over many hours.
'As the glass dissolves, it releases fluoride along with the calcium and phosphate. As it does so, it drives the pH in the mouth up,' he said.
'It is this combination, delivering fluoride, calcium and phosphate together, that both drives up the pH and suppresses dissolution of the enamel.'
Slow delivery
The sustained delivery was crucial, he said, quoting Professor Bob Ten Cate, whose research found that the concentration of conventional fluoride toothpastes decreased exponentially in a very short time.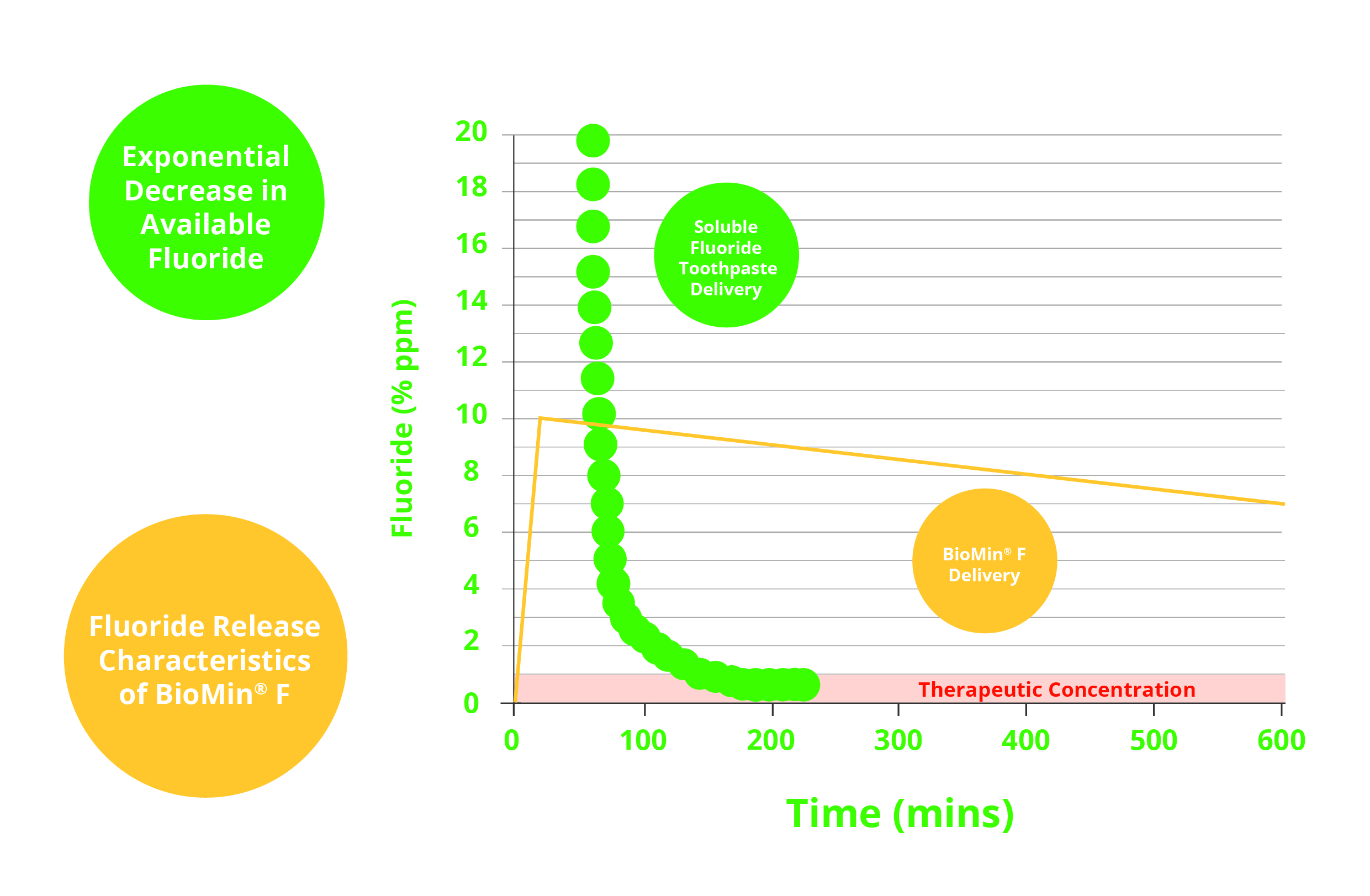 'He concluded that "for treatments to be effective longer than the brushing and salivary clearance time, fluoride needs to be deposited and slowly released,"' said Professor Hill.
Biomin complies with this exactly. It bonds to the tooth surface and slowly dissolves in saliva. To obtain best results, Biomin advises users not to rinse immediately after brushing.
Biomin F is a further improvement on its precursor Novamin, with the addition of fluoride within the bioglass and higher levels of phosphate to enhance performance.
Clinical trials for dentine hypersensitivity have shown it as more effective than other toothpastes. In vitro trials have demonstrated higher rates of remineralisation, and with more durable fluorapatite, than other products.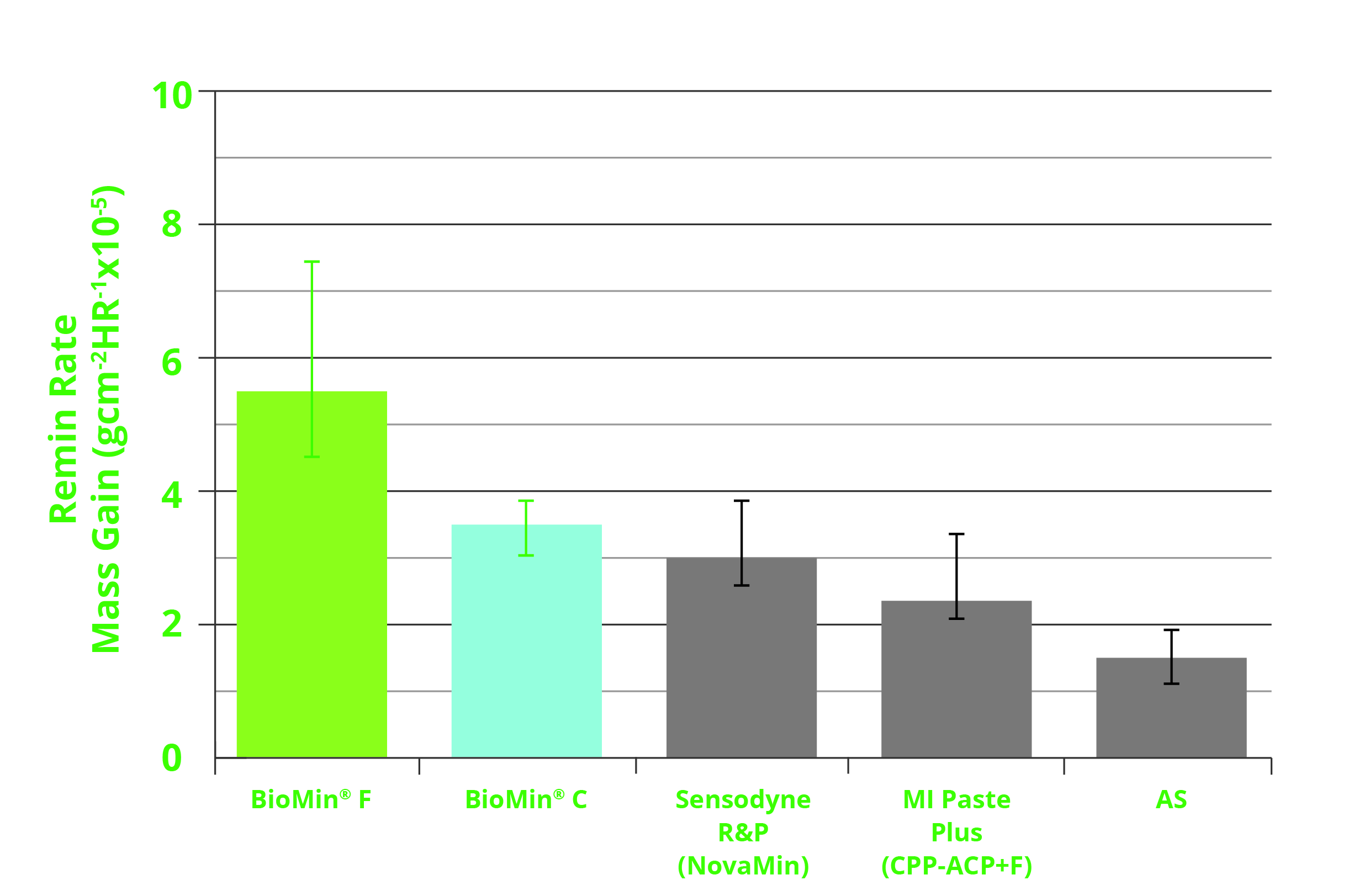 Biomin C, which does not contain fluoride, is an effective alternative for those who do not want to use a fluoride toothpaste but suffer sensitivity or mineral loss.
Professor Hill argues that practices should sell scientifically-proven toothpastes like Biomin to their patients as part of their service.
'Biomin F has unique benefits. While you can recommend patients to buy it on the internet, you need to make life easy for them by providing it in your practice,' he says.
'Toothpastes are the first line of defence against tooth decay. Supplying a toothpaste like Biomin F shows that you are caring for your patients. And the dental practice might make a little bit of money too.'
---
For more information on Biomin F, visit biomin.co.uk.