Peri-implantitis: aetiology, diagnosis and prevention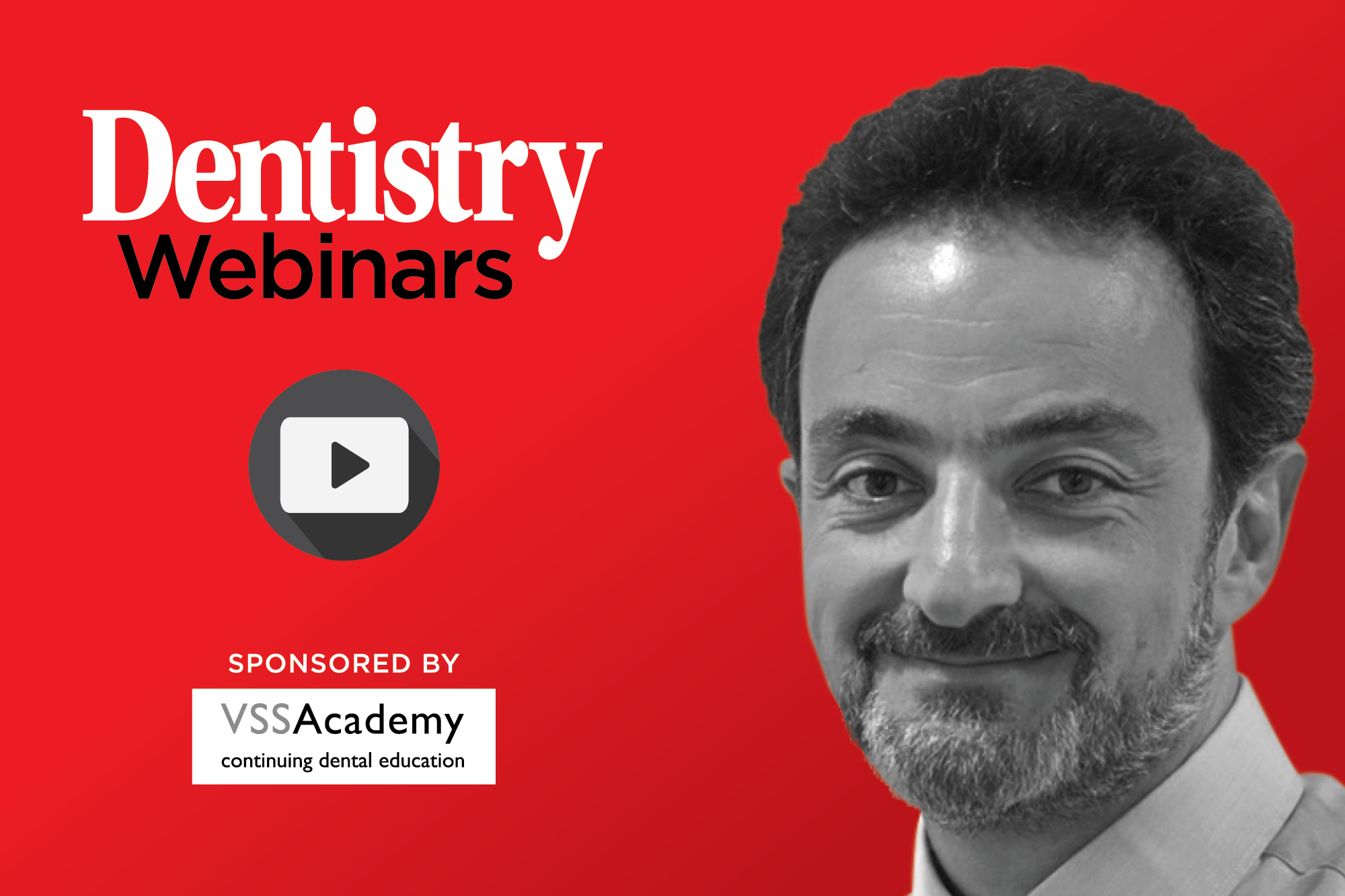 Fadi Barrack will discuss peri-implantitis and how to prevent it in a free webinar on Monday 21 June at 19:00.
In this webinar Dr Barrak provides an overview of  peri-implantitis. What is its aetiology? How do we diagnose it and how do we think about its prevention?
It includes some exclusive new research findings and interesting clinical cases to help illustrate the topic.
Learning outcomes
By the end of this lecture you will have learnt about:
Theories and controversies about the aetiology of peri-implantitis
The agreed diagnostic criteria for peri-implantitis and how to examine an implant
Important criteria for risk assessing each implant case with appropriate restoratively driven planning.
Fadi Barrack
Dr Fadi Barrak is registered as a specialist in oral surgery and he is a fellow of the International Team for Implantology (ITI).
He is the academic lead for the masters course in dental implantology at the University of Central Lancashire and is responsible for the development and delivery of the curriculum.
He graduated in dentistry from Bristol University, followed by medicine from Imperial College, London. Being dually qualified, he is also a fellow of RCSEngland and an affiliate of the RCS Edinburgh after attaining the diploma in implant dentistry.
Fadi has also completed training in applied occlusal principles by the International Partnership for the Study of Occlusion, which focused on full mouth rehabilitation.
Dr Barrak has a combined experience in oral and maxillofacial surgery in both hospital and primary care settings since 1994.
He was, until recently honorary consultant at both West Middlesex and Ealing hospitals. Fadi is also a mentor for the Association of Dental Implantology and the International Team for Implantology.
He has been placing implants since 1998, constituting over 90% of his clinical work.
Currently, Dr Barrak is a registered member of the following organisations:
Association of Dental Implantology
International Team for Implantology
British Association of Oral Surgeons
British Association of Oral and Maxillofacial Surgeons
Society of the Advancement of Anaesthesia in Dentistry
Dr Barrak is married, with twin boys and a girl, who make sure that there is never a dull moment in the Barrak household.
---
To sign up and watch this webinar for free, visit dentistry.co.uk/webinar.
Catch up with previous On Demand webinars: