Online CPD Dentistry Show – Leo Briggs on legal and ethical issues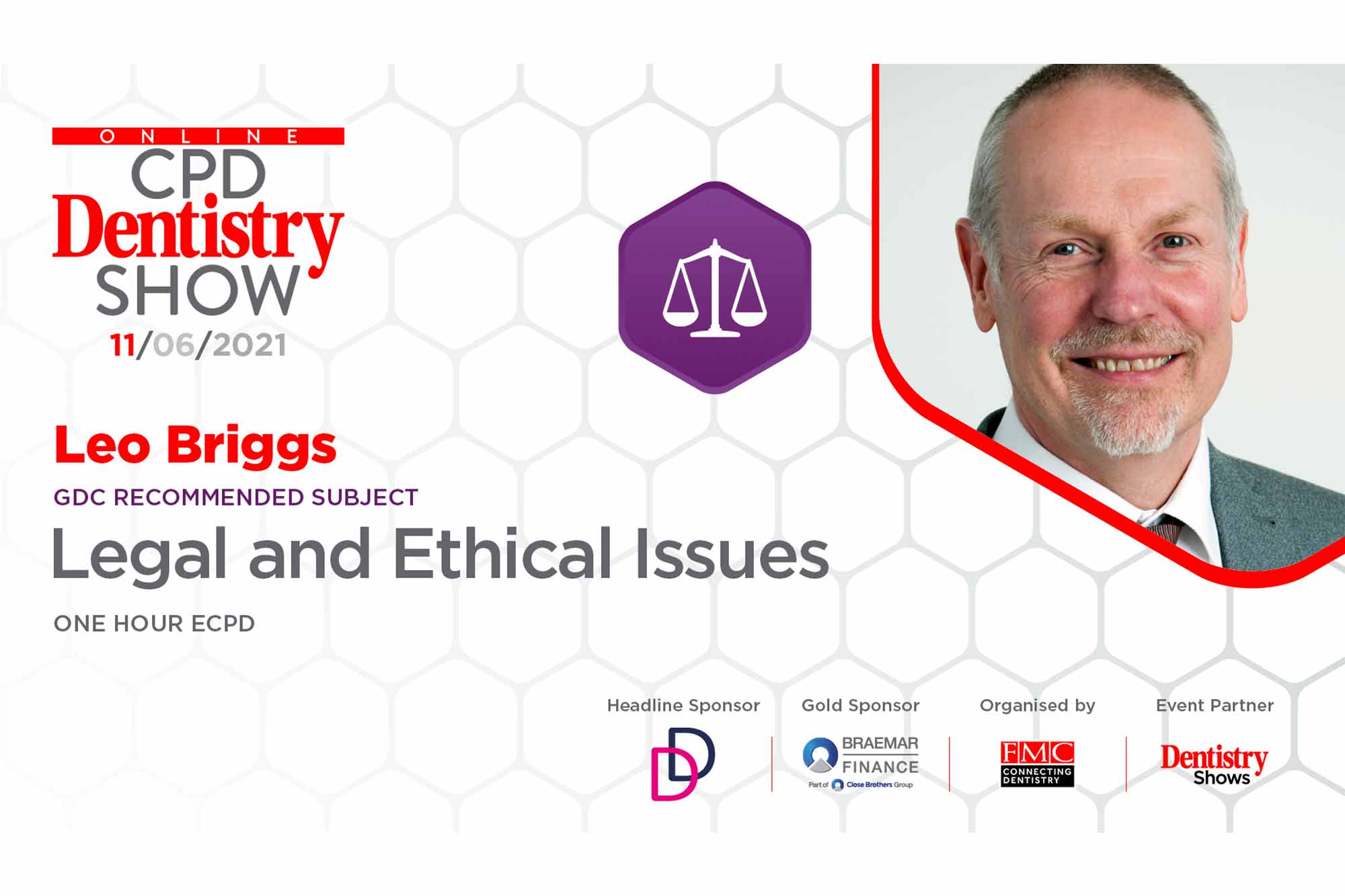 Leo Briggs will take to the screen and deliver a lecture on legal and ethnical issues at this Friday's Online CPD Dentistry Show. 
Taking place on Friday 11 June from 08:00 to 20:00, delegates can watch leading speakers cover recommended topics from the comfort of their home.
Leo Briggs will discuss legal and ethical issues. His lecture will run from 12:00 until 13:00, providing delegates with one hour of ECPD.
Leo Briggs
Leo qualified from University College Hospital, London, in 1989. He has worked extensively in the community dental service including a brief period overseas. He has also worked in general dental practice.
Leo gained a masters degree in periodontology from the Eastman in 1995 and is on the GDC specialist register for periodontics. From 1995 to 2017 he provided specialist periodontal treatment in both the salaried dental services and private practice.
He started working for the DDU in 2005. Between 2007 and 2009 he worked part time at the DDU and part time as a clinical tutor at the School for Professionals Complementary to Dentistry in Portsmouth. In 2009 Leo went full time with the DDU. In January 2016 he became deputy head of the DDU.
To see the full speaker line up, the schedule and to register to attend, simply visit dentistry.co.uk/shows/online-cpd-dentistry-show.