What face masks should we be wearing?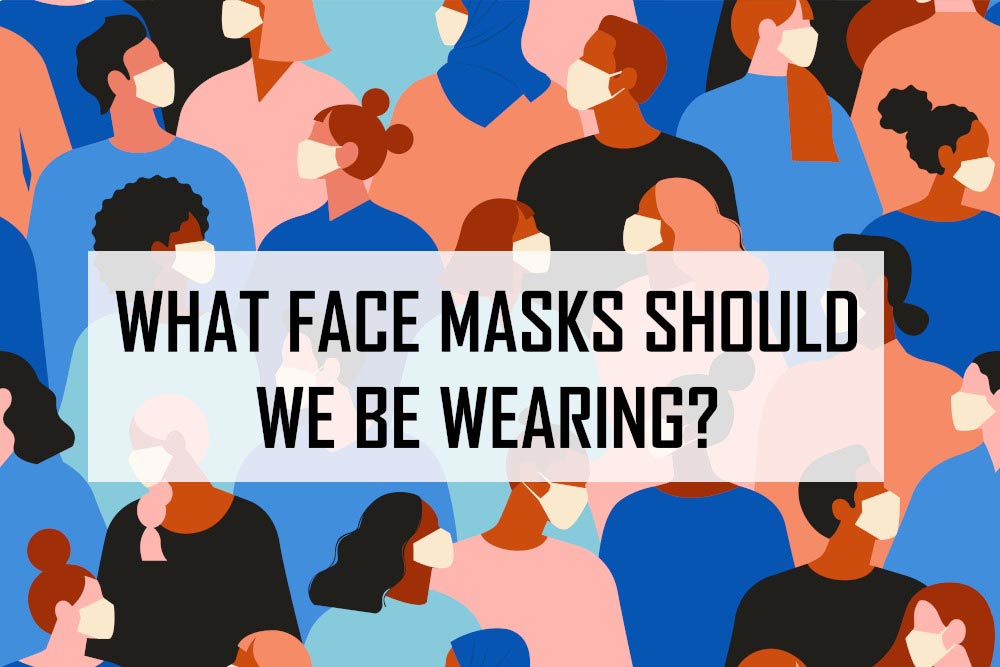 The Face Mask Store explains the key role that it is playing in helping others to navigate the mask-wearing maze.
Based in Shepton Mallet (Somerset), The Face Mask Store specialises in the supply of premium quality face masks from top brands such as 3M, Moldex, GVS, Alpha Solway and many more, predominantly within the UK.
It offers a wide range of products to the general public, private healthcare sector; including dentistry and the NHS. As well as large industrial companies and vital public sector organisations.
Drawing on over seven years of experience, The Face Mask Store's highly-trained sales team takes pride in sharing its niche knowledge to assist customers with any queries they may have.
Face Mask Store managing director, Sam, says: 'Nowadays you speak to a robot more often than a human. We want to change that here.
'If you want to check our stock levels, bulk pricing options or ask a technical question, we always answer the phone.'
Listening to the customer
Working out which face mask is best can feel like quite a tricky task. Within minutes of searching the internet you can find yourself feeling more clueless than when you started.
Every webpage you click on offers a new selection and product descriptions littered with niche references and certification numbers.
There is simply no 'one size fits all' mask. Finding the perfect fit will depend on several variables and personal preferences. For example – face shape, mask size, strap design, material, intended use, the list goes on.
Renowned for its excellent customer service and competitive pricing, The Face Mask Store provides the customer with an easy to use platform and a customer service team, always on hand to navigate the mask maze.
Filling the void
Understandably, the increase in demand of FFP3 and FFP2 face masks in the public sector has caused dramatic shortages to occur. Not only within the NHS, but also within dental clinics.
Many trade customers have found their usual online retailers out for stock since the pandemic began.
The Face Mask Store fills this void by supplying the same premium FFP3 and FFP2 grade face masks used by healthcare workers to both small and large dental establishments across the UK.
It offers quantities that are suitable for each dental clinic. Whilst still remaining at a fair price and offering bulk discounts where it can.
Face Mask Store director, Victoria, explains: 'We have found that many of our UK dental clients have face-fitted their staff for the same specific face masks, such as the 3M 9320+ FFP2 face mask or 3M 9330+ FFP3 face mask.
'This is where a pinch point in supply can inevitably occur. We have modelled our purchasing based on the supply dentists require. This has proven vital for our ongoing success with repeat business.'
As well as the more popular FFP3 and FFP2 grade face masks, The Face Mask Store has also branched out to offer a range of specifically designed products.
As Victoria explains: 'We have taken on board our clients requests. We have branched out to offer new and exciting niche technologies.
'Many clients come to us with specific requirements. Such as needing reusable medical grade face masks, antiviral graphene protection, masks to aid the hard of hearing and medical grade paediatric face masks. These are now all requests that we're able to fulfil.'
A trusted supplier
You only need to do a quick Google search to see the outstanding reputation that The Face Mask Store has.
With over 100 five-star reviews, the company is rated excellent on Trustpilot and scores a high 4.7-star rating overall.
A recent reviewer outlines: 'Every aspect of their service is excellent. From product information, and range to speed of dispatch and delivery.'
The Face Mask Store has also been highly recommended on several social media professional forums as a recommended supplier within the dental industry. Because of this it has a number of well-established long-term relationships with numerous clinics.
Supplying dental clinics, orthodontists and dental hospitals is a large percentage of its business. However, you don't need to ask too many questions to learn The Face Mask Store is also are a trusted supplier of police forces, film productions and various NHS trusts.
Sam, the managing director at The Face Mask Store, explains: 'Until now, our main advertisements have been through word of mouth, of which we are extremely grateful. However, we want to spread to word further afield. We want to get our name out there as a trusted and valued supplier of PPE. Particularly in the dental care industry.'
---
To understand why The Face Mask Sore is trusted and valued by so many, visit www.thefacemaskstore.co.uk or call them on 01749 938 160. You can also receive a free box of 50 fluid resistant face masks with coupon code GIMME50.