Dentistry Question Time – 'opportunity for private practices'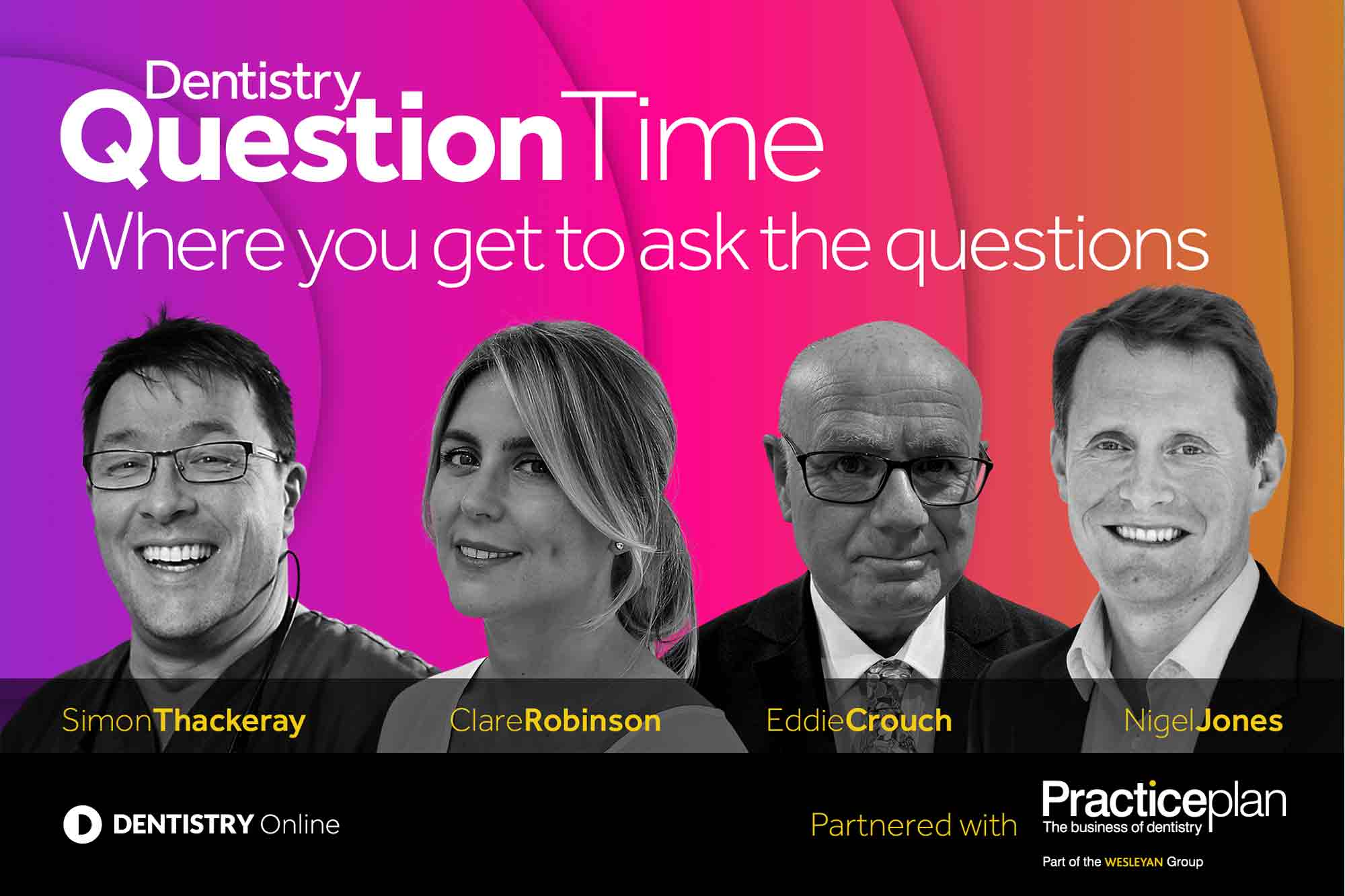 Following on from the Dentistry Question Time debate, Simon Thackeray answers some of the questions that came in on the night.
What do you think the future of private dentistry looks like over the coming year?
I think it looks quite good. Private dentistry got back on its feet quite swiftly. But I think there's still some resistance from some patients to come in.
It's quite buoyant. A lot of that is possibly because there's still access problems within the NHS, and patients are either seeking private treatment because they have to or they are seeking private treatment because they want to. Private treatment offers the convenience of knowing they can make a phone call and be seen within a couple of weeks. That's not always the case with NHS practices.
I'm certainly not blaming the individual NHS practices because of the scale of numbers they have to see. They have to see so many more patients that often they are inundated with emergencies.
But that said, it does mean that there's an opportunity for smaller private practices with smaller lists to take up that slack.
I do wonder with the chancellor's announcement about a 130% super allowance, that might see some private squats starting. So, it could become really quite buoyant.
The super allowance will certainly help improve private dental practices. But this may create a bigger divide between an NHS practice and a private practice.
There could be some stark differences yes. It will not be through the intention of private practitioners to create those stark differences. It will be the system that has created that disparity.
I also think that some of the NHS practices may have less reliance on the NHS. Although the NHS has been very good to practitioners with the funding that they've given them initially.
I don't think it's as good a package as it could be if they don't hit these new targets. And moving forward they don't know what these targets are – so they might want a business plan based on a more known entity.
I've got a pretty good idea of what my next year's income is going to be and where it comes from with my private patients, so I can actually budget quite well.
If you don't know what the new funding is going to be like, and don't know what your targets are going to be like in the first quarter, where do you start business planning?
Are you currently operating close to what you were pre-COVID levels, how have you recovered, and why can NHS practices not do the same?
I'm not far off the output that we were at.
Where I might have had relaxing 20-minute gaps here and there, they are now taken up with fallow periods.
Looking at my book, it looks very similar to what it did.
I think NHS practices can't catch up with that because it's difficult when you've got more patients. There's an unpredictability of what's going to come in with emergencies.
If you've got to have a list of 3,500 patients to hit your contract numbers, that's completely different to my list of 790 patients.
Also, if an NHS practice has the situation during that period of time where they've had, say, a small practice with a couple of nurses self-isolating, they're absolutely stuck. You can't output any work.
As we know when we shut down for 10 weeks, the backlog of shutdown was vast. The BDA said something like 20 million appointments.
So, if you work from a practice that has an exceptional circumstance, within an unprecedented time, and then if you have a couple of nurses off, you're utterly stuck, you can't catch up.
They're probably frustrated because they can't hit the targets. Particularly if they're just given 1.2 UDAs in an emergency, whereas they normally would have recovered treatment UDAs in the following week.
They can't actually plan their books like a private practitioner can.
As an associate, how do you convince a principal to confer from NHS to private?
That's difficult, it's a real challenge. It's the principal's business when all is said and done.
It does depend where the principal is in their career. Towards the end of their career, they are coming up to their pension maturation. It could be quite a significant hit.
Fundamentally we own a business that benefits our patients, but we have to remember that part of the reason for owning a business is to have something tangible at the end of your career that you can maybe sell or gain the benefit from.
Depending on where an NHS practitioner is in their own career, it may be more difficult to persuade them to go private.
But also, you're getting into the very deep area of values and beliefs. Some people so strongly believe in the NHS and the concept of the NHS, and its social responsibility that to actually move away from it is damaging to their own personal beliefs. You would see why they would stay in there.
Whereas other people might say they can't do the dentistry they were trained to do on the NHS. That's where I personally was with it.
So, without knowing an individual's own beliefs and values, you wouldn't know how to then try to persuade them.
That's a very honourable thing to do and that might be the reason why some people stay.
Is there an intermediary, can an associate work private in an NHS practice?
I wouldn't see any reason for an associate not working privately in an NHS practice.
But they've got to have a very good relationship with their boss to be able to do it. And they've got to have gone through all those values and not undermined their principal.
But it does depend how open minded the principal is to something like that. If you've got a very good associate, who wants to do that. There could be a conversation that the associate has.
These are all things that need good conversations and a really honest and truthful conversation with a principal and an associate to find out what the motives are for both.
---