Digital signage – is it dentistry's rising trend?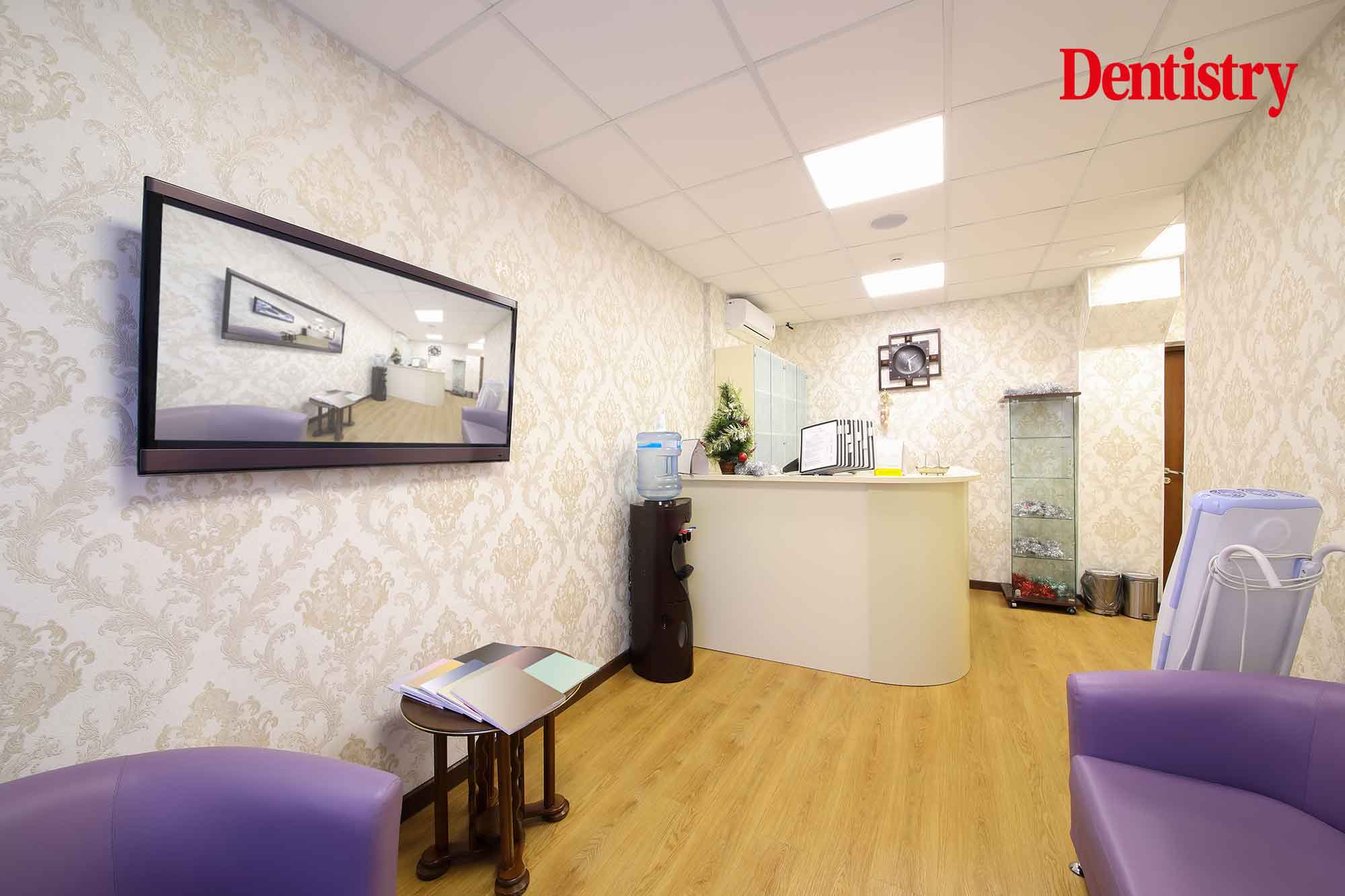 Revolutionising dentistry is an advanced form of communication. Digital signage for dental practices is rapidly growing in popularity, and there are many reasons why. Sophie Olver explains how digital signage can help to deliver information in dental practice waiting rooms.
Since reopening after lockdown, dental practices have to adapt to new technologies and processes to ensure the safety of staff, visitors, and patients.
As a result, digital signage has taken dentistry by storm. It provides a smart solution for hands-free, easily manageable communication.
Yet, the benefits of digital signage go beyond coronavirus and hygiene. Digital signage's growing popularity in dentistry is rooted in its affordability, effectiveness, versatility and attention-grabbing potential.
It can reduce patient anxiety, promote additional service and offer reminders, and increase patient numbers by retaining existing customers and attracting new ones.
As more and more dental practices turn to waiting room TVs, digital display windows, digital hand sanitisers, and more, this article explores the reasons why digital signage has become dentistry's rising trend.
What is digital signage?
Digital signage in dentistry is fast growing in popularity. But what is it?
Digital signage consists of an electronic screen conveying information to an audience at a particular location.
Content is created, scheduled and managed through digital signage software. Then a media player is used to display this content onto a screen.
Unlike conventional static or print signage, it can display multimedia content from images and videos to social media and animated text.
The possibilities are near limitless, making digital signage an unparalleled tool of communication.
What makes digital signs so popular?
It reduces patient anxiety
For many, booking a dentist appointment and then sitting nervously in the dreaded waiting room takes courage.
According to the Oral Health Foundation, around 10 million adults in the UK suffer from dental anxiety. With only uninspiring posters and out-of-date magazines to keep waiting patients occupied, this anxiety can escalate.
Digital signage for dental practices provides a solution to this, however.
Waiting room TVs have risen in popularity due to their ability to reduce patient anxiety. These TVs can display interesting and reassuring content to keep patients both distracted and entertained while they wait.
Content can include staff profiles to humanise the dentist behind the face shield, customer testimonials to show treatment successes, and live TV to distract people from their upcoming appointment.
Otherwise, video content on dental products and services or 'how to' videos can occupy patients' attention. This can ease them before they go in for treatment.
What was once wasted time in the dental practice waiting room is now time to entertain patients and reduce anxiety. This can in turn lead to higher customer retention.
Moreover, engaging content decreases the perceived wait time for patients.
It promotes relevant offers and treatments
The popularity of digital signage stems from its flexibility and manageability.
Whilst you must take print signage down, before reprinting and replacing every time a promotion ends, you can update digital signage content and immediately project it onto the screen. This ease means advertised promotions, offers, and treatments remain up to date and relevant.
Screens can be positioned in dentist window displays to reach passers-by or in the reception and waiting rooms to reach visitors and patients.
The bright screens and multimedia capabilities of digital signage effectively attract potential customer attention. Significantly, patients who regularly visit the dentist are keen to improve their oral hygiene, making waiting room clientele the perfect audience for promotional content.
The scheduling potential also allows preparation of promotional content in advance to present on the screen promptly when necessary.
This scheduling functionality has catalysed the popularity of digital signage for dental practices.
It streamlines communication
Information is constantly changing, especially during the pandemic.
As a result, print posters and static signage have proved inefficient in keeping people updated.
Digital signage has, therefore, soared in popularity. It provides an effective way for dentists and dental practices to deliver necessary and valuable information.
A dental practice is a busy place. Consequently, staff often fail to read notice boards or handouts on the staff room table. Digital signage improves internal communication by succinctly displaying important messages on bright screens that capture immediate attention and stick in people's minds.
These screens can also project a playlist of information on safe working environments, work timesheets, or changes at the practice.
Rather than having information displayed on multiple sources, digital signage streamlines communication for both staff and patients. Content playlists allow rotation of valuable information in one place, improving time and cost-efficiency.
It encourages hygiene effectively
Dentists want to educate people. They want to prevent people from needing dental surgery or avoidable treatments.
Displaying static and conventional information, digital signs provide an effective way to encourage dental hygiene.
Digital screens provide an innovative way to reinforce this message and the importance of oral hygiene. Waiting room TV screens can display before and after photos, 'how to' videos, or animated content on dentist food and oral hygiene advice.
Patients are likely to remember bright screens, video content, and high-quality images, encouraging hygiene effectively.
In addition, digital hand sanitisers are rising in popularity in dentistry. Each time someone uses the pump, targeted information from hygiene advice to promotional content plays on a connected screen. When not in use, the screen acts as traditional digital signage. These stations make hygiene useful and fun.
By taking advantage of its multitude of benefits, dental practices have retained existing customers and attracted new customers.
This innovative communication solution has revamped dentistry and will continue to rise in popularity.
---
Follow Dentistry.co.uk on Instagram to keep up with all the latest dental news and trends.