Composite bonding – the 'buzzword' in dentistry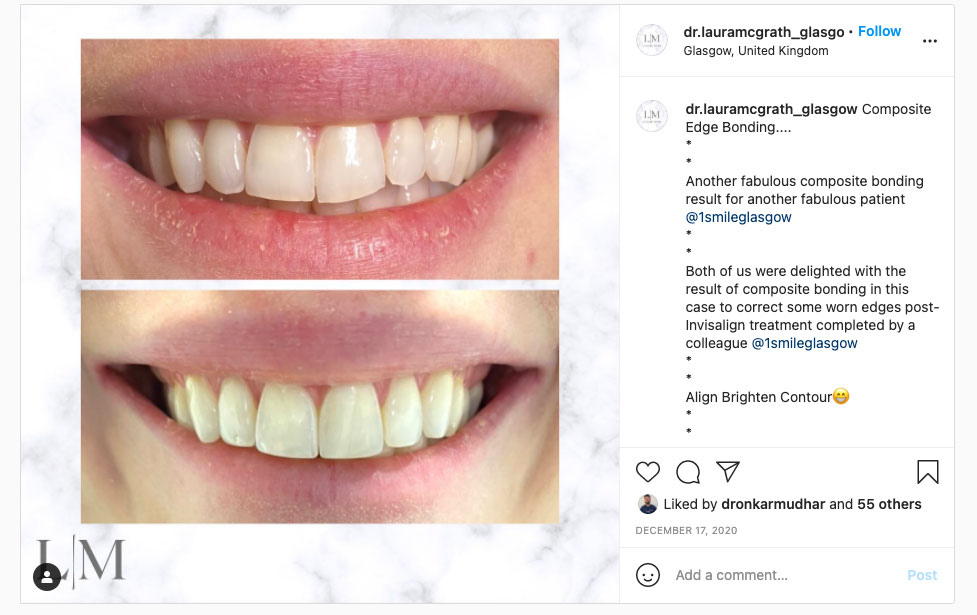 We speak to Laura McGrath about how and why she uses Ivoclar Vivadent's range of composite materials to offer beautiful smiles to her patients.
Tell us about yourself
I graduated from Cork University in Ireland in 2008. After graduation a few of our class moved to Edinburgh to complete our vocational training.
I spent time working as an associate in Edinburgh and then moved to Sydney for a couple of years. Before then moving back to Edinburgh and continuing to hone my general skills and develop my interest in cosmetic dentistry.
I like the align, bleach and contour approach. My aim is to adopt a minimally invasive approach where possible and appropriate. I want to help create and maintain healthy and beautiful smiles.
I have completed many courses including Chris Orr's year-long restorative course, Smile fast and totally composite course. Through this I have picked up many skills and learned about many different techniques.
I also got to learn more about the instruments and materials required to achieve reliable, high quality results.
Where are you based now?
I'm now based in Glasgow and I've recently started working at Spring Grove Clinic with Dr David Cunningham and his wonderful team.
Spring Grove Clinic is an independent group of four modern, progressive practices providing high quality individual care.
David is an excellent clinician and mentor. I'm learning a lot about implant treatment planning and the digital workflow.
Do you use social media to help promote your services to patients? How beneficial is it for the work that you carry out?
For me, it wasn't so much to drum up more business. I follow quite a lot of other dental Instagram accounts. So for me its more for my own professional development and seeing other inspiring clinical work.
I also love my food and cooking and have found I have interacted with a few food bloggers about food and teeth. It's a niche dental-foodie crossover.
My aim with my social media account is to showcase my cases and provide useful information to patients. I can also refer patients to my account or open it up in surgery to show them examples of cases, treatments etc.
So, it's becoming more like a dental portfolio?
Yes, I would say so. As well as seeing other dentist's excellent work.
I discovered the Optrasculpt Pads because of some of the clinicians I follow. I liked the look of it so bought it for myself.
Most of the products I buy I have used on a course or seen on social media.
Regarding IPS and Empress Direct, how did you come across that?
I used the Ivoclar Vivadent pen on Monik Vasant's Totally composite course. And I'm sure we used the IPS Empress Direct composite too. Or at least discussed it and its properties when talking about the various composite systems available.
Why have you continued using Empress Direct?
I really like the handling of it.
On the Smilefast they heat it up and load to into the template. I find it handles well either in stent or used directly.
I find it is quite homogenous when heated and polishes very nicely.
How does it benefit your workflow compared to other composites?
It's the predictability. With a bonding procedure you have an allocated time, you need things to run smoothly.
Obviously, carefully planning treatment with the patient at the start is essential.
With this composite you have more wriggle room; there are seldom airblows, it has a reliable colour match and you can achieve a really good polish.
With the polish, it's important to achieve a really nice lustre. I tend to bring patients back for a second polish after about two weeks.
Do you use the Adhese Universal Vivapen?
Yes, I do use it and I love it. I particularly like the applicator tips.
It's a single component universal adhesive for direct and indirect procedures and all etching procedures. The applicator tip is more precise than a Mircobrush and the pen format makes it very easy to use.
The custom protective sleeves allow for adherence to cross infection control protocols.
Do you use the Optrasculpt?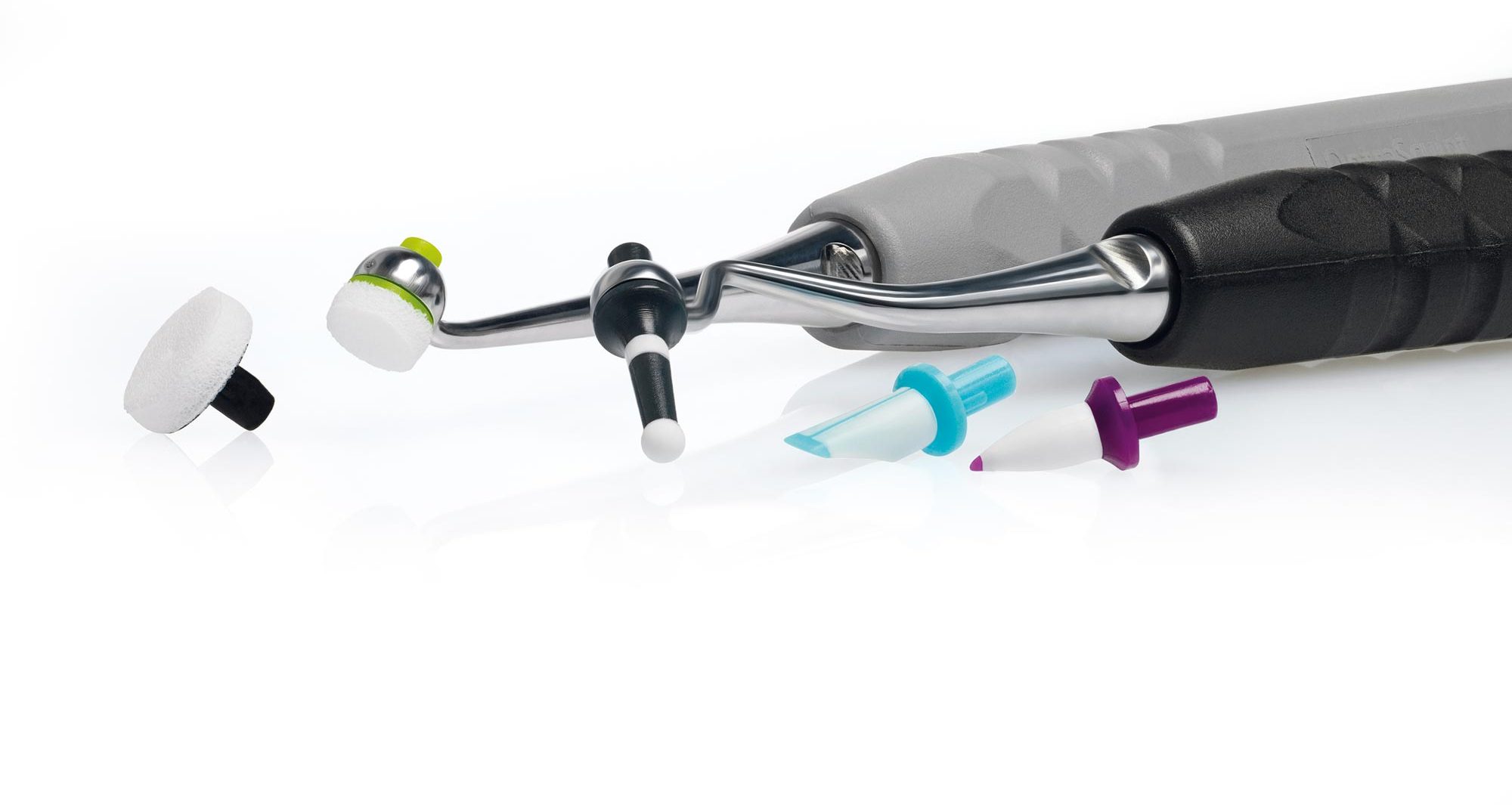 Yes, I use it for posterior fillings. You get a little ball shape, a pointy one and a chisel shape. They are really handy for shaping occlusal anatomy.
But my favourite has to be the Optrsculpt Pads. One end has a narrow flat plastic that is excellent for shaping composites.
On the shaft of the instrument there is a reference for line angles etc. This is very helpful to recalibrate and line things up correctly when you are operating from behind the patient.
At the other end you place a little pad – two sizes are available. When combined with a resin modelling liquid, this allows you to place smooth layers of composite.
It's just fantastic for placing composite veneers.
Do you have any other advice to other dentists that are looking to master composite veneers?
Firstly, the patient needs to understand the treatment options available and understand the differences between porcelain and composite veneers.
They must understand that composite veneers typically chip and stain more than porcelain veneers. They will also need to get the composite bonding re-polished regularly to maintain the lustre.
Composite bonding is not the best option for patients who smoke or who consume staining foods such as red wine, turmeric etc.
However, in younger patients where there are minor issues with shape, colour and texture, composite veneers are a more conservative alternative to preparing the teeth for porcelain veneers. Even with minimal preparation techniques.
Are you finding over the last year that more people are coming to you asking for veneers?
Yes, I have a few nervous patients who haven't been to the dentist in a while. They now want to do something about their teeth as they are more visible in Zoom meetings etc.
Some of them opted for composite bonding due to dental anxiety, limited budget and to improve appearance while treating other dental complaints as part of a more comprehensive treatment plan.
Composite bonding has certainly become a buzzword.
Is there anything else you would like to add?
I took advantage of the recent Ivoclar efficient aesthetics promotion on how to achieve a more efficient composite workflow. This was great to try Ivoclar's other materials.
Another essential for bonding cases and Invisalign, is the Optragate. Once you get the hang of it, it's an excellent product and makes life so much easier.
Some associates may need to buy these materials and instruments themselves. So it's good to take advantage of promotions like these. And it's good to talk to the Ivoclar Vivadent clinical product specialists as they are very supportive. Victoria was the clinical product specialist I was dealing with. She was excellent with the support, follow up, discussion about products, the composite workflow etc.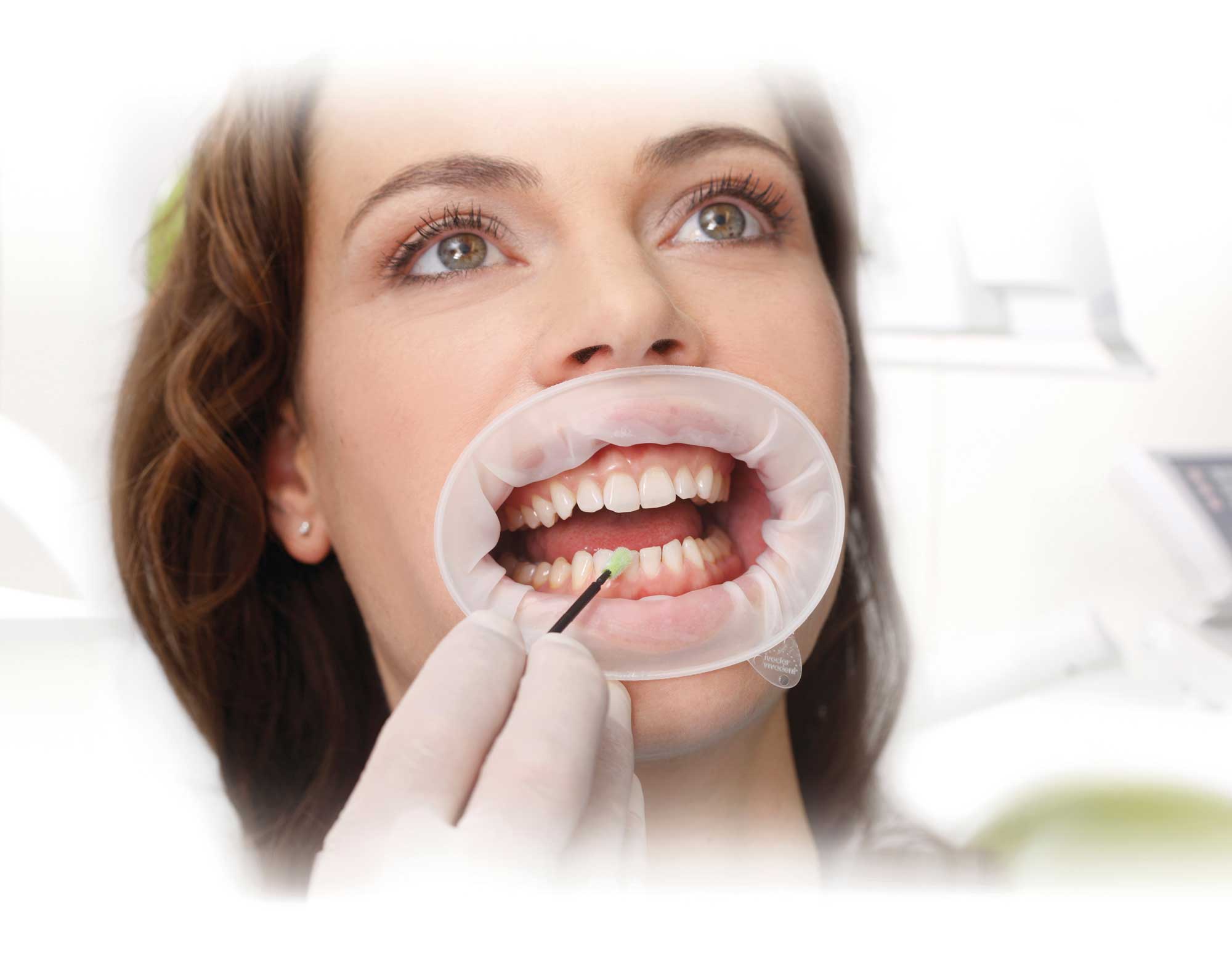 ---
Take advantage of Ivoclar Vivadent's 30-day money back guarantee on the Optrasculpt Pad Kit here: bit.ly/Optrasculpt_Offer_at_Wrights.
Try IPS Empress Direct for yourself by getting a free sample at campaign.ivoclarvivadent.com/l/794073/2021-01-22/kktkh?utm_source=FMCArticle&utm_medium=LauraMcGrath&utm_campaign=IPS%20Empress%20Direct%20Sample.