Varyflex – the secret to endodontic success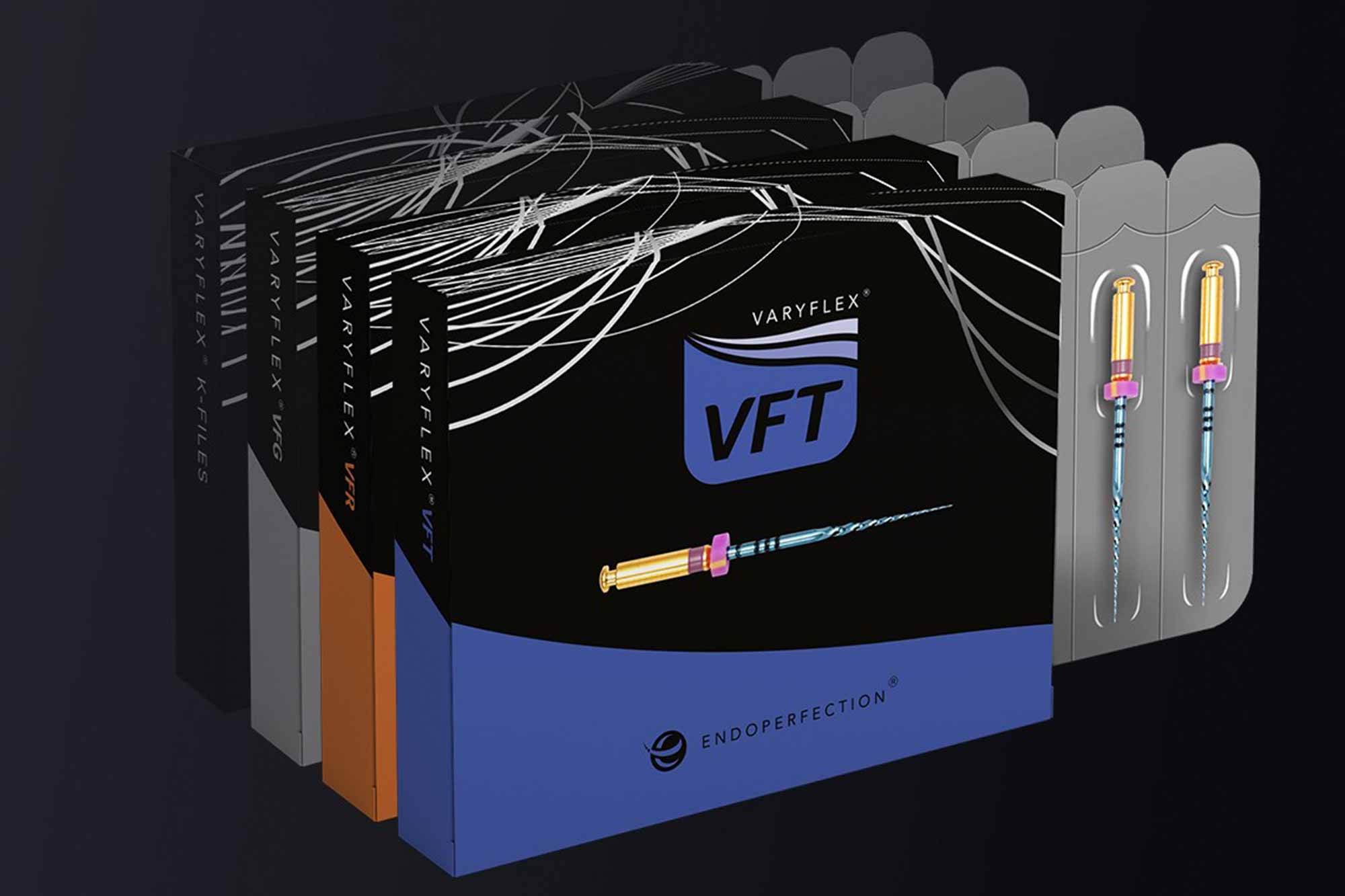 Charlie Nicholas explains how his passion to ensure all dentists gain access to state-of-the-art systems allowing them to provide high quality, predictable endodontic treatment, resulted in the creation of Varyflex files.
'Our mission is to empower dentists with the tools and knowledge to undertake and enjoy more endodontic procedures, predictably and successfully.' – Dr Charlie Nicholas, Endoperfection CEO.
What motivated you to focus on endodontics and then create Endoperfection?
Charlie: When I first qualified, I dreaded root canal work, and would avoid it at all costs.
After a while, I realised I needed to learn more about endodontics. So I asked a friend of mine who had been the endo geek at university!
He taught me how to use the new file system he was using, and that was a real light bulb moment for me. The seed was sown and off I went to the USA to gain as much knowledge and experience as I could from the experts.
Ever since then, I've been passionate about endodontics. I've wanted to provide other dentists with that same light bulb moment.
With the right tools and guidance, root canal doesn't need to be something to shy away from. From my experience, many UK dentists still just use hand files. We need to change that and get them using rotary files; it's not scary and it makes endo a lot more predictable and, dare I say, even fun!
Even with rotary files, I felt they were too complicated, too expensive and many of them had obvious design flaws. Things like having a really long shank making it even harder to use the systems.
I wanted to design something easy and comfortable to use that was cost-effective, too. To that end, after having come into contact with thousands of dentists, I knew exactly what I wanted the designs to be for the Varyflex file systems.
What is the secret to success with Varyflex?
Charlie: Effectively, there are three file systems: VFT taper files, VFR reciprocating files and a VFG guide path file. They are single-use sterile files, which we make from heat-treated nickel titanium. This offers incredible flexibility.
Then there's the shank that's just 11mm, which makes using them much more comfortable to use than files with longer shanks.
They also offer great value – they're a fraction of the price of other blister pack, single-use endo files.
As the manufacturer, we are in total control of what we produce, from design to packaging to pricing. We now have systems that I 100% believe in and think the profession will enjoy using.
'What a great product in terms of quality, simplicity, cutting efficiency and cost. It makes endodontics so much more fun and results are excellent. Just wish I had found Endoperfection earlier.' – Dr Vijay Raichura, Stoke Road Dental Practice
You talk about the simplicity of the system. Can you run through the steps for using one of the files?
Charlie: So, if we take the VFR reciprocating file as an example, you can actually complete a root canal in a few simple steps:
Isolate the tooth using rubber dam
Gain access to the root canal system
Scout the canals initially using a small hand file
Most canals can be fully shaped with a VFR 25, however if at this stage a size 20 K file easily passes to the estimated working length, then a VFR 40 should be selected
Using a suitable endo motor, introduce the file into the canal, gently progressing the file apically. Adjust the access as necessary to ensure straight line access into the coronal third of each canal. You can achieve this using a gentle lateral brushing action of the VFR file, always working away from any furcation
Determine the working length using radiographs and an electronic apex locator
Once you achieve patency, take a size 15 K file or Endoperfection's VFG guide path file, to the full working length to achieve a suitable guide path
The final shape can now be achieved simply using one VFR file, gradually progressing the file until it reaches the full working length. Every three to four 'pecks' if the file hasn't reached the full working length, it should be removed, inspected for damage, cleaned and re-introduced
Once the VFR has reached the full working length, preparation is complete.
What training do clinicians need to undertake to use Varyflex files effectively?
Charlie: The great news is that they work in much the same way as some other, popular files out there.
That said, we believe very much in the importance of ongoing training and supporting clinicians in their endeavors. So Endoperfection offers educational opportunities.
Right now, COVID-19 makes it challenging to have in-person events. However, we bridge that gap through our online opportunities. As well as movies demonstrating quick and easy tips for rubber dam placement and using our reciprocating files.
For virtual training events, we use conference call technology and post our products to delegates in advance. So they get a great experience without having to travel.
Where and when face-to-face training is allowed, we'll limit numbers and will have all necessary safety measures in place to ensure the course is enjoyable and informative.
What advice can you offer to dentists out there struggling with endodontics?
Charlie: You're not the only one! I've been there and so have many others I've met along the way.
Things can change, and you can meet the challenge head on with the right support and the right tools for the job.
If endodontics is stressing you out, or you're avoiding it altogether, that's a bad place to be for many reasons. I would encourage you to reach out to me and my team at Endoperfection. Find out how we truly can help to simplify your endodontic treatment.
Varyflex – putting you in control of endodontic treatment

Now available exclusively through Wrights Dental, Endoperfection's Varyflex files offer amazing value without compromising on quality and are simple to use.

The files have incredible flexibility due to the heat-treated nickel titanium (NiTi) alloy and a 11mm shank, which is shorter than usual. This makes working with Varyflex very comfortable and easy.

For further information, please visit: www.wright-cottrell.co.uk/new-endoperfection-files-range.