How I ran a free virtual work experience event for 300 students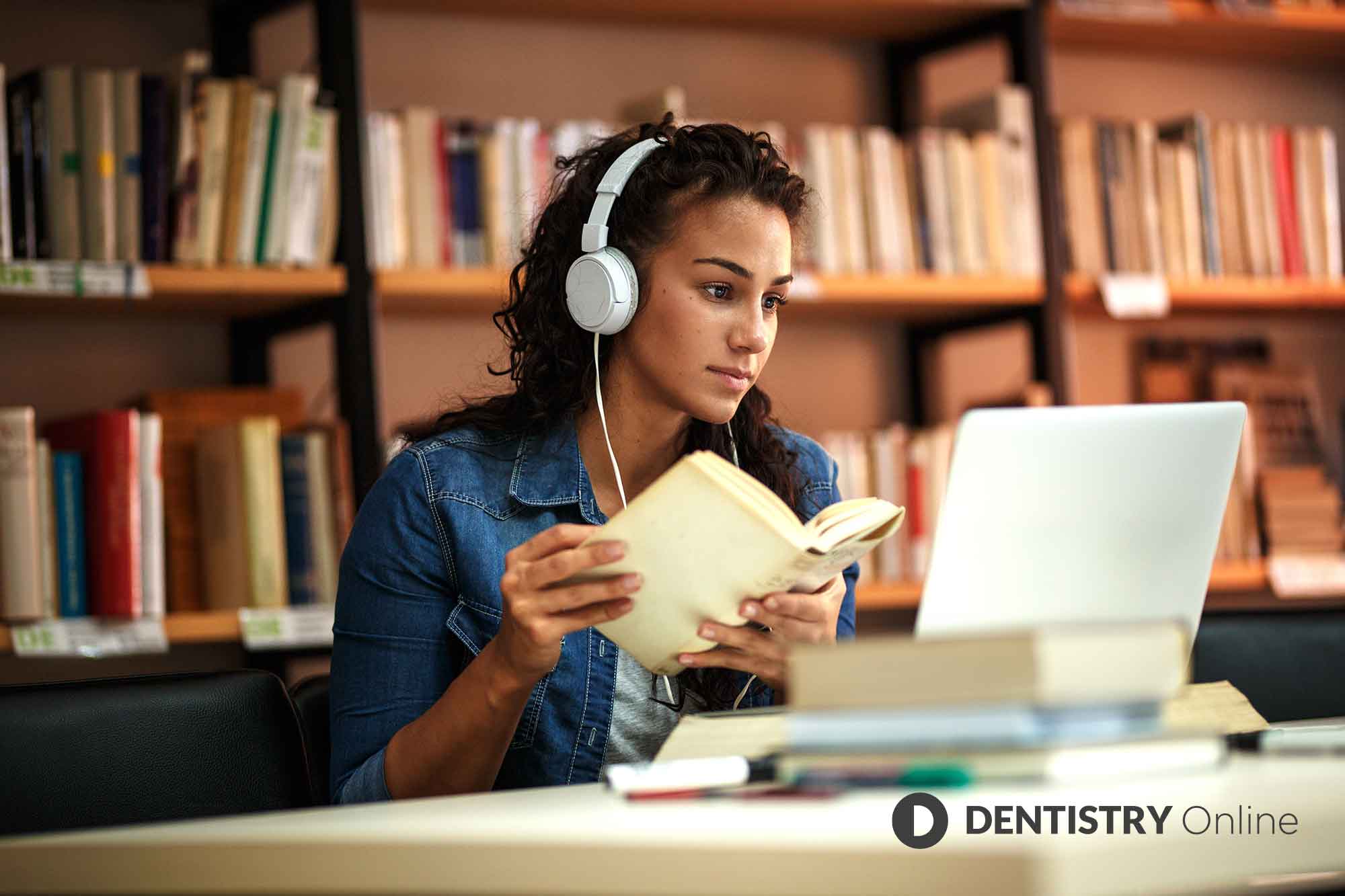 Dana Afshar explains how the lack of available work experience for dental students during the pandemic inspired her to run a free virtual work experience event.
Having relevant work experience is important when applying to dental school.
Under normal circumstances it's well known that work experience is difficult to find. With the added stress of the pandemic, it's been virtually impossible to get any placements.
Work experience opportunities issues
Due to limited capacity, work experience positions in the dental field are highly competitive. Often, if you don't have the connections or are not given opportunities through school, you'll most likely not secure a place.
With students having unequal opportunities, it subsequently limits the diversification of the dental environment.
Without work experience, it becomes difficult to build your understanding of the career. This makes it harder to write your university personal statement.
So, in theory, a virtual work experience opportunity can overcome those issues. Whilst it won't exactly mirror the real-life experience, it will fulfil the purpose of providing an insight into the profession.
This can help students decide if a career in dentistry is suited to them.
As a mentor to dental school applicants, I started receiving many messages through Instagram from students asking how to best find some work experience during this time. Most had little exposure to the profession. Dental practices did not have the capacity to accommodate them. Some were rightfully reluctant to put themselves at risk working in such a setting.
Sadly, many companies were taking advantage of the situation and charging for work experience courses.
No student would ever have to pay to shadow a dentist in real-life. So why are they being charged now? This unethical approach incentivised me to set up an initiative that eventually became a three-day virtual work experience, featuring well-known dentists from all over the world.
The work experience virtual event
On day one we had a periodontist, Dr Bhamjee , join us from South Africa. He showed a socket shield procedure before speaking about his career.
He talked everyone through the differences between general and periodontal dentistry and the skills required for each.
The attendees then took part in a Q&A session with a few current dental students from around the UK. The dental students provided a good insight into university and gave some valuable advice for the prospective applicants.
Discussing the challenges that dental students face is vital for their understanding of the degree.
We were also given a tour of a dental practice by Dr Dandekar, before he gave us a talk about what to expect at dental school.
Afterwards, I was able to interview Dr Nina Bal, who told us about her journey into facial aesthetics and the challenges that came with it.
She gave us an insight into how to deal with challenging patients and the ethical issues she faces.
Dr Al-Mukhtar and Dr Roberts presented and discussed some general, restorative and cosmetic case studies.
I was also humbled to hear about the experiences that Dr Najim had after being deployed to the ICU.
Dr Patel then joined us to talk about the importance of communication in dentistry before Dr Janmohamed introduced us to practising dentistry in Dubai.
The final guest was renowned cosmetic dentist, Dr Rhode, who spoke to us about her career, the challenges she has faced and dentistry during a pandemic.
The second day
Day two of the event featured Dr Shadrooh, also known as the 'Singing Dentist'. He talked about his career, the differences between NHS and private dentistry. He also went on to discuss the importance of patient-centred care and how to maintain a work-life balance.
Dr Negine then joined us from Dubai, where she discussed the differences between working in a practice compared to a hospital.
Dr Pippa took us through a day in her life as a dental core trainee. The interactive session included many case discussions and treatment plan options.
Dr Arnold gave us an insight into studying dentistry as a graduate, and this was followed by a great presentation from Dr Padashi on the management of an anxious patient and treatment options. She discussed techniques such as oral and intravenous sedation.
Kayley McCauley , a dental hygienist and therapist, showed us the COVID equipment they currently use and explained her role in the dental team. This was vital for the prospective students to understand the importance of teamwork and the roles of different professionals in the team.
Lastly, Dr Rai discussed a multi-disciplinary case study and Dr McCauley introduced us to implantology.
The third day
The final day of the virtual event started with Dr Pancholi providing an insight into oral and maxillofacial surgery before Dr Maguire shared his journey into orthodontics.
We were also lucky to have a Q&A session focusing on dental school interview preparation with Dr Northfield, Dr Qazi and Dr Ravalia.
From California, we welcomed Dr Macasaet, who showed us the process of applying sealants. This was important in observing the way the dentist interacts with the patient. As well as the skills that they use to carry out a treatment.
One of the highlights of the day was talking to Dr Simchi from New Jersey. He showed us videos of his paediatric techniques. He then discussed the different skillsets required to treat younger patients and the challenges in paediatrics.
The outcomes
This three-day event brought together students from all over the world.
I am thankful for so many dental professionals' help, leading to the event's 100% satisfaction rate among attendees.
I think we all have a responsibility in helping aspiring dentists to access resources that will help them develop into well-rounded students. Especially while opportunities are even more scarce than usual.
In the next virtual event I will welcome celebrity dentist, Dr Bill Dorfman. This talk is suitable for all working professionals, students and aspiring students.
Sign up here: forms.gle/25CkMD8NVeCDMv6X7.
---
Special thanks to all those involved.