Philips launches at home recycling incentive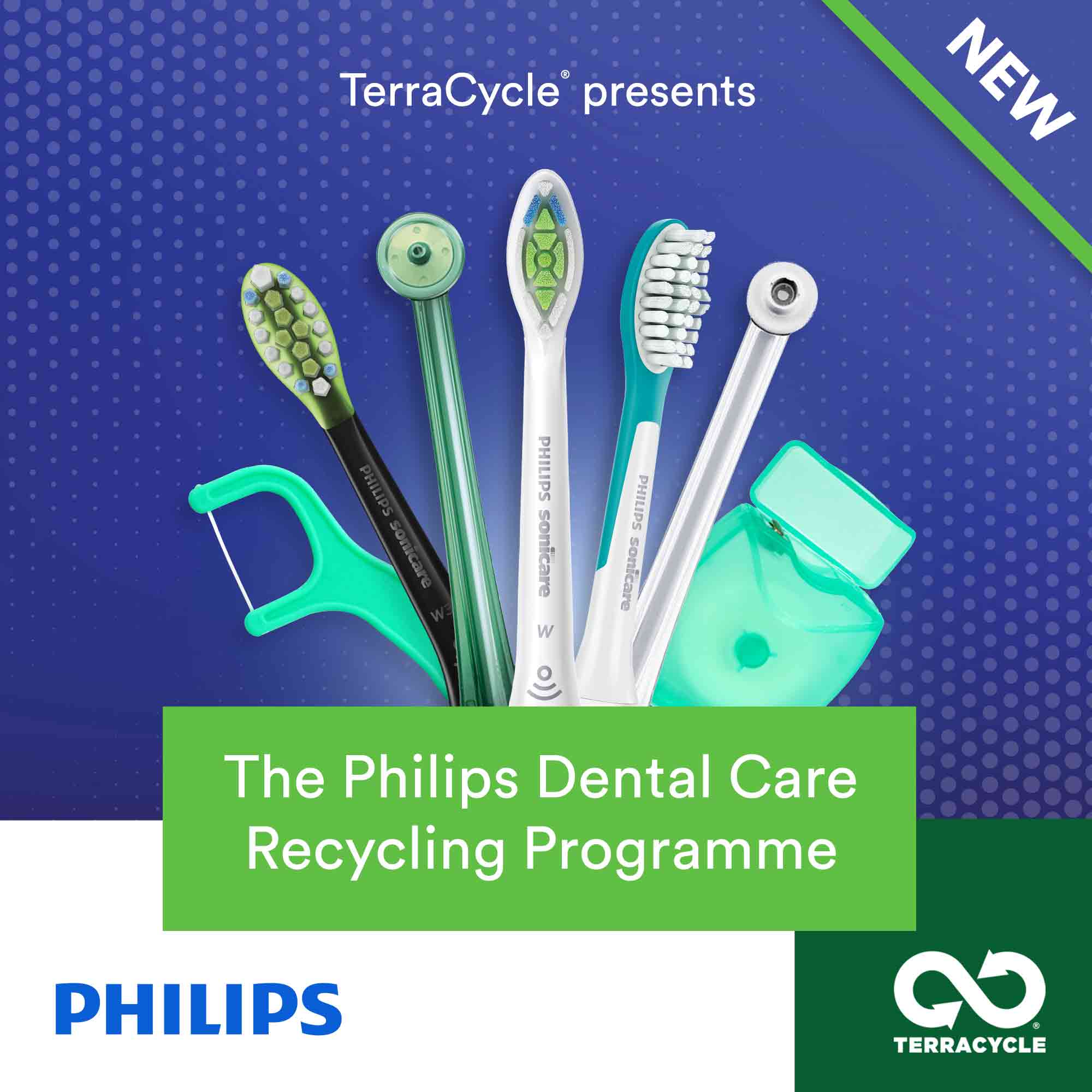 Following the introduction of its Dental Care Recycling Programme, Philips launches a new at home initiative for patients.
From now until the 30 April, Philips and Terracycle's Dental Care Recycling Programme encourages patients to take charge of their own dental waste in order to help keep their community safe.
Patients can head to the Philips online shop. From here they can complete the label request form. Following this Terracycle will send them a free shipping label.
Once they've safely packaged up their waste, they can arrange for UPS to come and pick up their package from their home address and take them for recycling.
As an encouragement to participate, Philips is offering patients 10% off Philips Sonicare brush heads.
Dental Care Recycling Programme
Items patients can recycle include:
Electric toothbrush heads and covers
Electric flosser nozzles
Flossing sticks
Interdental brushes
Dental floss containers, from all brands.
All waste collected as part of this programme will then be shipped to the Terracycle material recovery facility. Here they will sort and store it, ready for recycling into new products.
---
To find out more about the programme and to sign up, please visit www.terracycle.com/en-GB/brigades/philips-uk and also www.philips.co.uk/a-w/about/dental-recycling-scheme.html.