Dentistry Question Time – is there a future for NHS dentistry after COVID-19?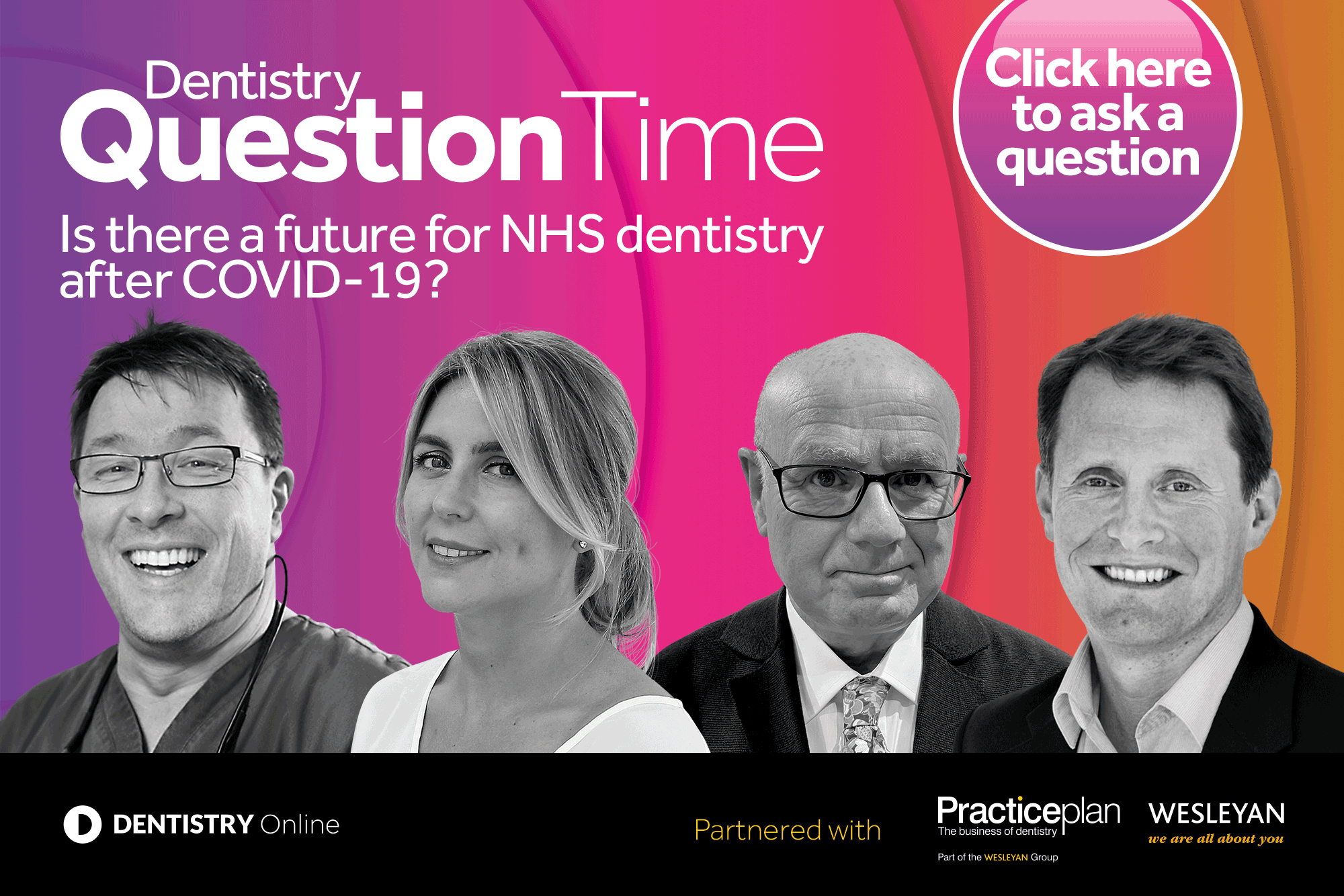 What would you ask an expert panel about the future of NHS dentistry?
Dentistry Question Time will welcome some of the profession's biggest names to debate the hottest topics in dentistry right now.
And you will have the chance to put forward your own questions for the panel to consider.
Our first set of speakers will discuss one of the most pertinent topics of the last 12 months – is there a future for NHS dentistry after COVID-19?
The COVID-19 pandemic has thrown into question the sustainability of NHS dentistry, particularly following the move to impose a 45% contract target.
For example, more than seven in 10 are still struggling to access dentistry as patients continue to carry out DIY dentistry.
Starting on Tuesday 2 March 2021 at 7pm, the debate will run for two hours. It will feature representatives from all corners of dentistry:
Simon Thackery – private dentist based in Nottinghamshire
Eddie Crouch – chair of the British Dental Association (BDA)
Clare Robinson – NHS dentist based in Liverpool
Nigel Jones – sales and marketing director at Practice Plan.
Healthy debate
Julian English, editorial director at FMC, says: 'The last year has thrown an abundance of unforeseen challenges at the dental profession.
'In particular, there's a lot of questions surrounding NHS dentistry and how the pandemic will shape its direction. The first round table – Is there a future for NHS dentistry after COVID-19? – is a must-see for both NHS and private dental teams as we head into 2021.
'Whether you are a dentist, dental nurse or hygienist, it is also a great opportunity to ask the questions that you want answered.
'We hope Dentistry Question Time will ignite some healthy debate, with a focus on the most relevant issues facing the profession right now.'
---
To get involved and submit your questions visit www.dentistry.co.uk/webinars/dentistry-question-time/.