Case of the week – combining traditional and digital techniques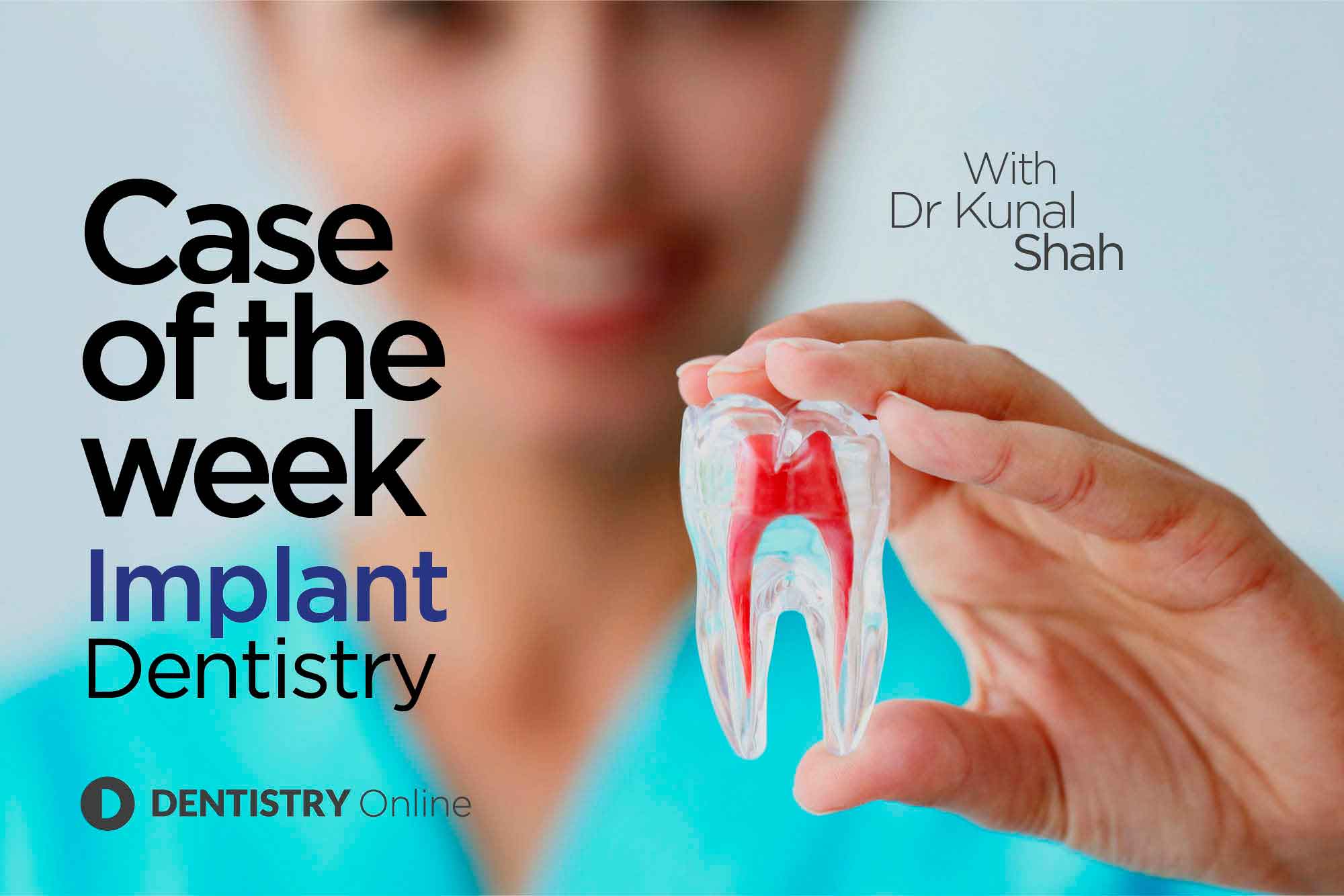 Kunal Shah walks us through an implant case using both traditional and digital techniques to get the optimum result.
Download the full Case of the Week by signing in for free below.
A male patient in his mid 30s presented to the practice as a new attender. His main concern was a missing UL2, which he wanted to restore in order to enhance the aesthetics of his smile.
A comprehensive medical, dental and social history was taken. He had no relevant medical issues, was a non-smoker and was generally fit and healthy. The initial intra- and extraoral examination revealed no abnormalities, no existing restorations or dental work, and good oral hygiene.
All possible treatment options for restoring the missing UL2 were presented to and discussed with the patient. These included no treatment, a denture, a bridge (likely a Maryland Bridge) and an implant-retained restoration.
The patient desired a fixed solution and so elected to proceed with a dental implant.
Final result
The patient was delighted to have restored the space in his smile, which had been very visual in the anterior region of his mouth.
From a clinical perspective, the implant was well positioned, while good gingival contouring and consistency was achieved. The interdental papillae also filled in perfectly to optimise aesthetics.
For this case to be such a success, the planning was crucial. The CBCT scan provided the visualisation needed to know ahead of time what needed to be done. The combination of accurate surgical and restorative plans ensured good biological width for a highly aesthetic and natural-looking restoration, maximising patient satisfaction.
The impression material was also vital – its properties ensured the accuracy of the restoration for a stunning result and a simple workflow.
As such, this case demonstrates the effectiveness of a partial digital workflow. While the author commonly utilises a fully digital approach, certain cases can be completed very successfully with a combination of digital technologies and conventional techniques.
This Content is Exclusive to Dentistry Club Members
The Dentistry Club is free to join and lets you access our premium content including cutting edge editorial, leading clinical cases and the biggest stories in dentistry.
Get Started