Dentinet – the dental students who are changing the way students learn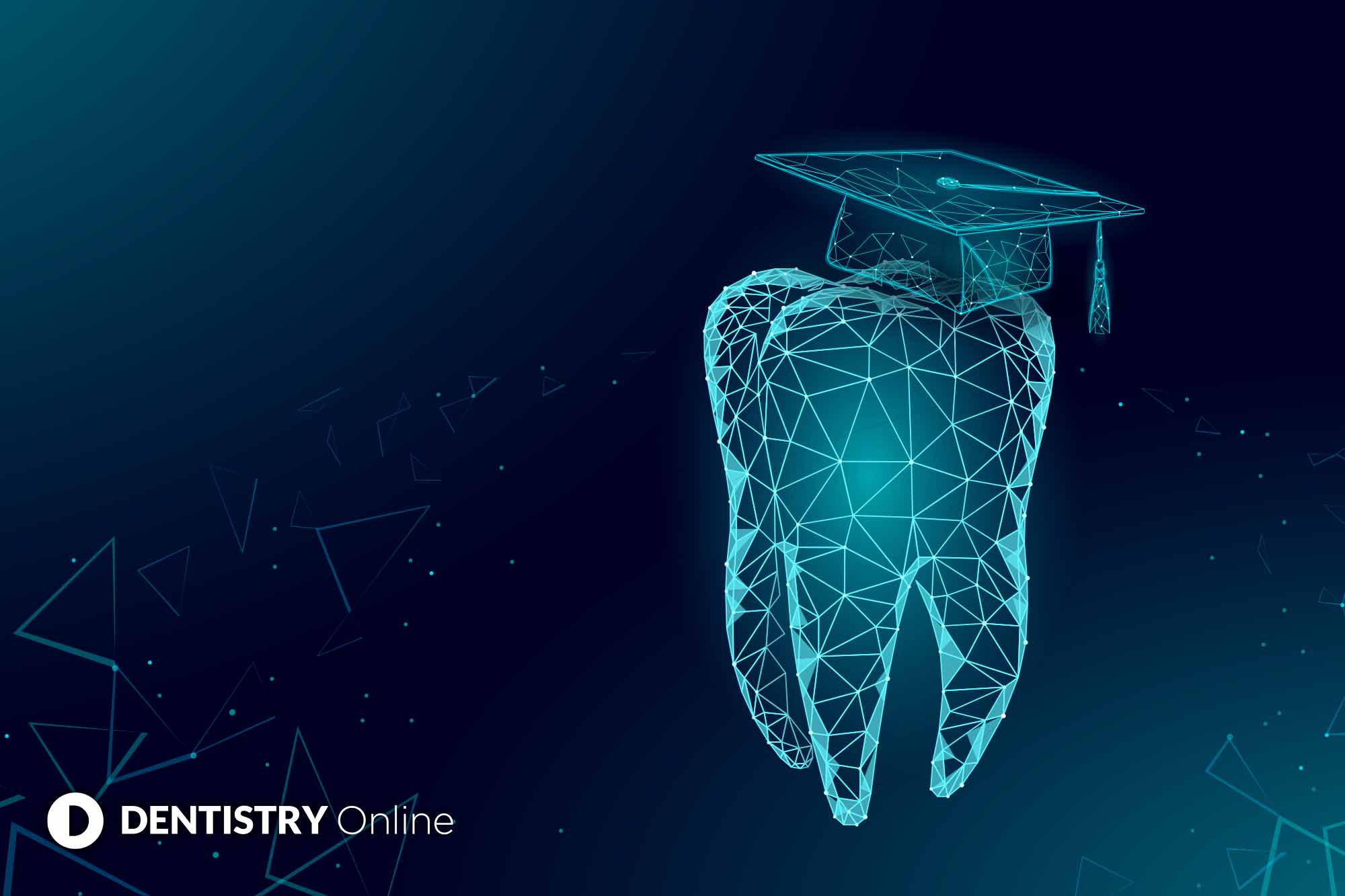 Three dental students from the University of Manchester talk us through their pandemic project, Dentinet, and how they're helping to revolutionise student learning.
Please introduce yourself
Owen Kelly
Hi, my name is Owen Kelly and I am a fourth-year student at the University of Manchester, but originally from Belfast.
I decided to do dentistry due to the fact you accompany the patient through all aspects of their treatment allowing you to build a rapport with them on their journey.
This year at university has been a funny one, with the Zoom seminars and lack of face-to-face clinical time. Through all this I have taken an interest in oral surgery but in my spare time I'm a massive Manchester United fan!
Niji Daryanani
My name is Niji Daryanani and I'm a final-year dental student at the University of Manchester. Dentistry provides the perfect platform to express my creativity, my fascination for science and my undeniable need to make people smile; through communication and my clinical ability.
Currently my dental interests lie in endodontics, oral medicine and aesthetic dentistry.
In my spare time, you will find me dancing to songs that are admittedly from Tiktok (sadly not famous yet). And as a result of the travel ban, overindulging in home-made cuisines from across the globe.
Sam Matthews
My name is Sam Matthews and I'm also a fourth-year student at Manchester University.
Outside of dentistry I enjoy trying to keep everyone afloat whilst teaching swimming in my hometown, Lytham St Annes.
I grew up alongside my twin brother competing in both running and swimming competitions across the UK. I continue to love sport at university.
The prospect of a profession with the opportunity of meeting different faces on a day to day basis motivated me to apply for dentistry. My work experience mentor told me: 'The treatments can stay the same but the person sat on the chair is always changing.'
During my time at university I have found myself engrossed in restorative dentistry and oral surgery.
How did the idea come about?
From the start of lockdown, the three of us grew increasingly anxious with the lack of face-to-face teaching and clinical experience.
Naturally, we were spending more time on social media than we should. We began to notice an increase in the number of webinars.
In fear of falling behind our peers, we scrambled to attend as many as possible. This only heightened our anxiety as we felt lost in the complexity of the content.
We saw this as an opportunity to develop a student-friendly venture, to promote the continuity of dental education for the shared benefit of the student body in a completely free and easily accessible way.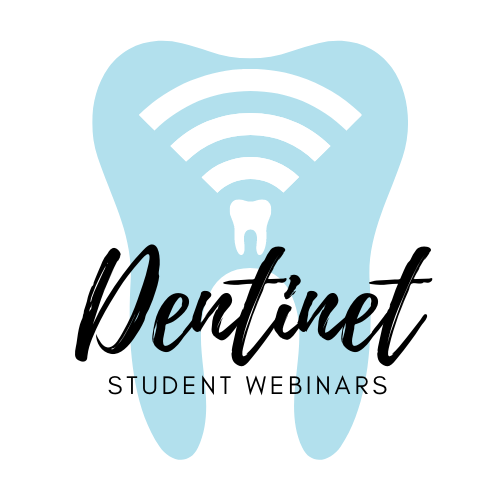 You've hosted some webinars from big names. How did you manage this?
We knew we weren't alone in the demand for student-friendly webinars and so we contacted well-renowned dentists and dental educationalists to explain our initiative.
The pandemic has definitely impacted dental students.
We believe the secret behind attracting such reputable dentists has been our unique platform that gives them the opportunity to support students through these unprecedented times.
Thus far, we have been amazed by the response to help us pioneer Dentinet. This has grown exponentially since we have started.
We wanted to organise and facilitate the delivery of webinars, which span across a variety of disciplines in dentistry, aiming to spark interests from a range of different dentists. Here are a few of our most popular speakers:
Dr Kreena Patel – endodontology
Dr Reena Wadia – periodontology
Dr Milad Shadrooh 'The Singing Dentist' – social media in dentistry
Dr Jin and Dr Ali from the Smile Academy – aesthetic dentistry.
Helpful for revision
Our speakers have gone above and beyond to present fascinating interactive webinars with live demonstrations and full audience participation. We truly appreciate the amount of time all our speakers have put in and for everyone else that has tuned in to watch them!
Hosting big names was not our sole aim.
We also wanted to create a platform for students to present topics of their interest. This was designed to be beneficial not only for our viewers with helpful revision material, but also to our student speakers who were given the opportunity to develop their teaching and communication skills.
Additionally, we hosted newly qualified dentists to give an insight into the daunting transition from dental school into the working world of dentistry.
Our webinars have also given us the ability to learn alongside familiar faces from Manchester.
But they also granted us the invaluable opportunity to meet other students and dentists from across the globe!
What challenges did you encounter?
Our first challenge was growing our audience.
We decided to reach out to each university dental society across the UK to help promote our webinars to their students. This – along with the power of Instagram – boosted us to a few hundred followers before our first talk, which greatly exceeded our expectations.
Thanks to our incredible speakers from our first line up, our online engagement soared. As each webinar took place, the number of viewers increased.
Through word of mouth and social media 'sharing' we became more and more popular. As a result, we currently stand with more than 2,000 followers.
As lockdown progressed and the regulations relaxed, we were anticipating a fall in views. However, this only encouraged us to secure speakers and topics that students would not want to miss!
We also increased our efforts in promoting the webinars across all platforms and through this, we managed to stay consistent.
What are your hopes/plans for the future?
Post lockdown, we envisage webinars to remain beneficial. They provide such a convenient way of holding national and even global events. In the future we look forward to using our platform to give more students the chance to share their work.
We are also very humbled by the number of talented dentists who have expressed their interest in our initiative. We can't wait to share with you all what we have in store!
In current times, we have put our face-to-face events on hold; with hands-on seminars and clinical skills workshops in the pipeline.
Instead, we are working towards making our webinars more interactive.
With limited access into dental schools, dental students will be able to enhance their practical skills from the comfort of their own home. We look forward to working alongside the innovators of the dental kits who have made this possible.
We hope we can keep growing to reach more students in the UK. We would also relish the opportunity to work more closely with students across the world.
In the near future, we look forward to expanding the Dentinet team, so we can deliver more exciting learning experiences for young dentists.
What has the feedback been like?
We have received an overwhelming amount of positive feedback.
We are proud of the huge amount of interest and support we have generated thus far. This has driven us to work hard to ensure our webinars continue to improve and provide the highest quality content.
We use the Society app to collect feedback in a simple and timely manner and issue a certificate of attendance to our users. This enables our viewers to enhance their CV. It is also an objective tool for us to evaluate our methods and learning.
What can students take away from these webinars?
Our webinars are a convenient way for students to:
Reinforce their knowledge
Expand on the curriculum
Understand difficult concepts
Gain insight into career pathways in dentistry
Acquire clinical tips
Revisit topics in their own time, via our Youtube channel.
Overall, we want to provide additional resources to help students regain their confidence in their dental knowledge and to be inspired and motivated by the endless possibilities that a career in dentistry could entail.
---
Follow Dentistry.co.uk on Instagram to keep up with all the latest dental news and trends.