Case of the week – accepting imperfections and managing unilateral posterior crossbites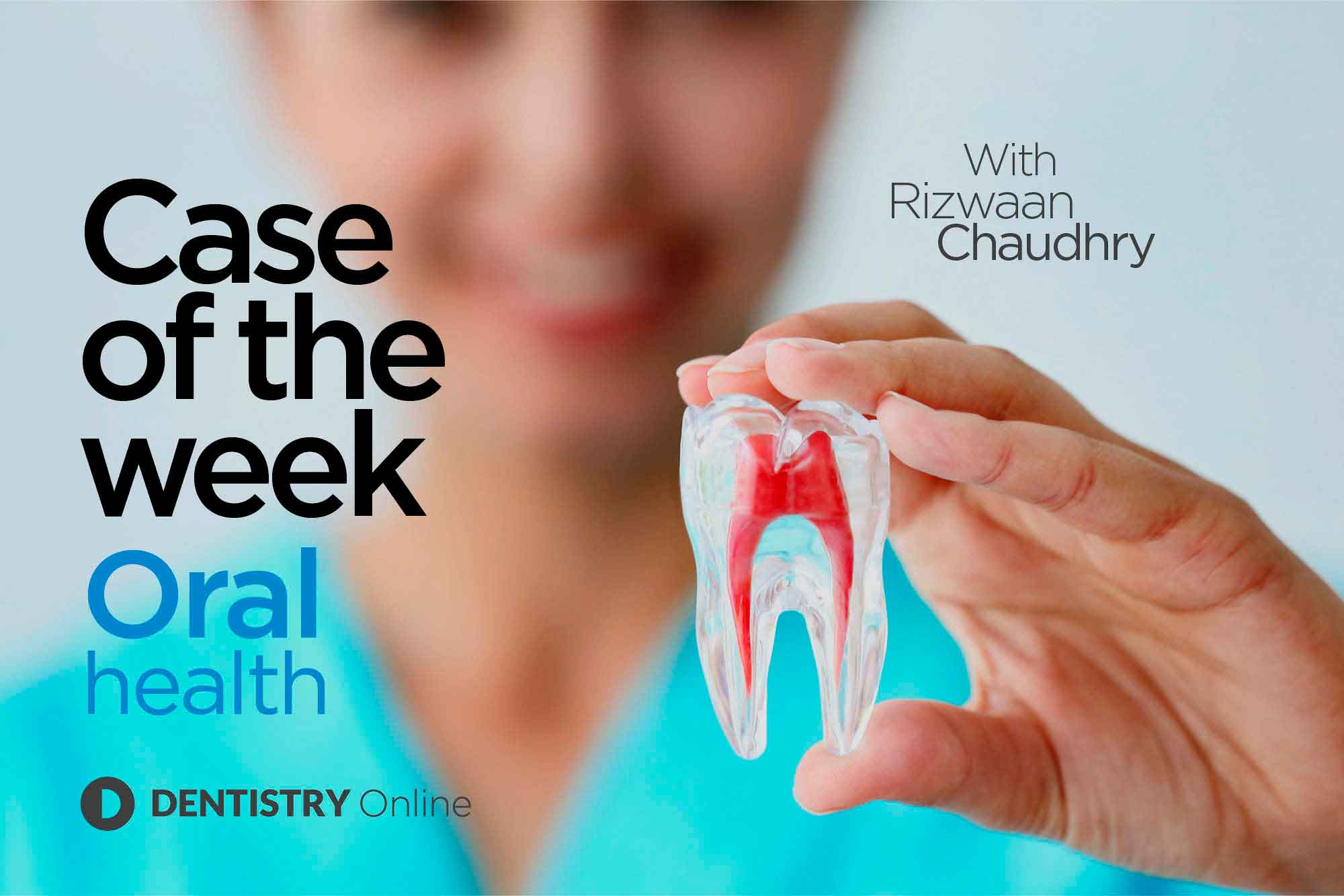 Rizwaan Chaudhry discusses the importance of accepting subtle imperfections to get a positive final result.
Download the full Case of the Week by signing in for free below.
Posterior crossbite is defined as any abnormal buccal-lingual relation between opposing molars, premolars or both in centric occlusion (Kennedy and Osepchook, 2005).
A unilateral presentation with a functional shift of the mandible towards the crossbite is the most common form of posterior crossbite. It occurs in around 97% of posterior crossbites (Thilander and Lennartsson, 2002).
A unilateral posterior crossbite can sometimes present with a mandibular midline discrepancy (Sudhakar and Dinesh, 2013). Possible aetiology can consist of either dental, skeletal or neuromuscular functional components (Kennedy and Osepchook, 2005).
When we detect a crossbite we class this as class III: mesio-occlusion. The pattern shown involves the buccal cusp of the upper molar, occluding with the central fossa of the lower molar.
The majority of studies have discussed treatments in children, but fewer studies assess treatment options within adults, especially those who are edentate and require some form of dentures to allow masticatory efficiency (Tsarapatsani et al, 1999).
The following clinical case describes the management of a unilateral crossbite with the provision of a lower complete acrylic denture and acceptance of compromised aesthetics.
Conclusion
Initially, when you looked at the try-in photograph you would have noticed a couple of points:
The centre lines do not match
The right side (patients right) is not interdigitating with the upper.
So with this in mind would you say that the try in constructed is incorrect?
The main point I wanted to highlight with this case was that sometimes imperfections in dentistry can go a long away, especially in the field of prosthodontics.
However, subtle changes such as moving the centre line can have a positive impact on cases.
To ensure a positive outcome each stage had to be thought out starting from the primary impression, to bite registration stage, to try-in and finally fit.
I am extremely lucky that I was able to fabricate the denture myself. Hence, this allowed me to set the denture up in a way that would function well.
Yes, aesthetics is important. But as is functionality and natural harmony of the appliance.
It might not be perfect to look at but if it can function without causing trauma then surely the needs of the patients have been met?
This Content is Exclusive to Dentistry Club Members
The Dentistry Club is free to join and lets you access our premium content including cutting edge editorial, leading clinical cases and the biggest stories in dentistry.
Get Started