Complications and complication management – the new ebook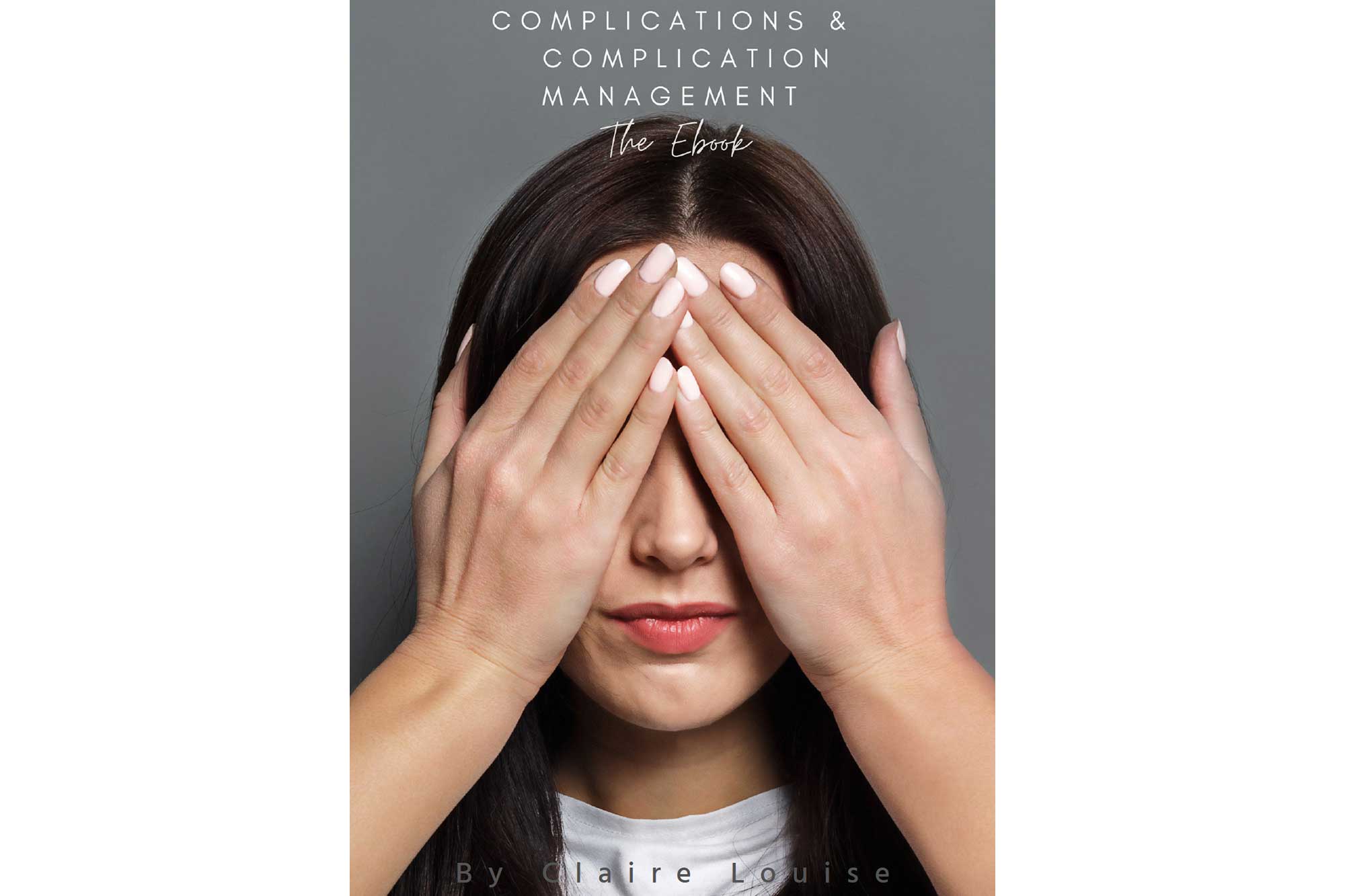 Claire Berry is launching her new ebook, Complications and complication management, which focuses on facial aesthetics for hygienists.
Following the COVID-19 outbreak, aesthetics has become a hot topic within dentistry. Patients are seeing their faces on Zoom calls on a daily basis. And with many having extra disposable income, they're opting to take the plunge and invest in cosmetic dentistry.
It's also seen as a big potential growth area for hygienists as dental practices look to recover post pandemic.
'As dental clinicians, we deal daily with the anatomy of the head and neck,' Claire says.
'It is easy to see why incorporating facial aesthetics into your dental career is an easy transition. But in facial aesthetics, a lot can go wrong.
'Over the years, the same questions keep coming up on forums and support groups.
'The common theme is the worry of causing a complication, or the doubt of whether one had been caused.
'So, I set about creating something that answered these questions and served as a referral guide for practitioners.'
Complications and complication management
In the ebook, Claire gives readers easy to follow guidelines for dealing with common facial aesthetic issues that may arise.
It also covers what's normal for patients, before clinicians can establish what is abnormal.
'I want it to be enjoyable to read and easy to follow,' Claire continues. 'To answer the common questions people ask and help build the readers' contained confidence.
'Being under confident makes aesthetics daunting and leads to anxiety. Being over-confident may lead to complacency. Complacency can lead to catastrophe.
'But contained confidence will make you a better injector. How do you develop contained confidence? By understanding how to deal with any situation that may arise.'
---
To get a copy of the new ebook visit payhip.com/b/Gz56. For more information, visit www.clairelouiseonline.co.uk.