Tony Kilcoyne on his re-election to the BDA and its upcoming external investigation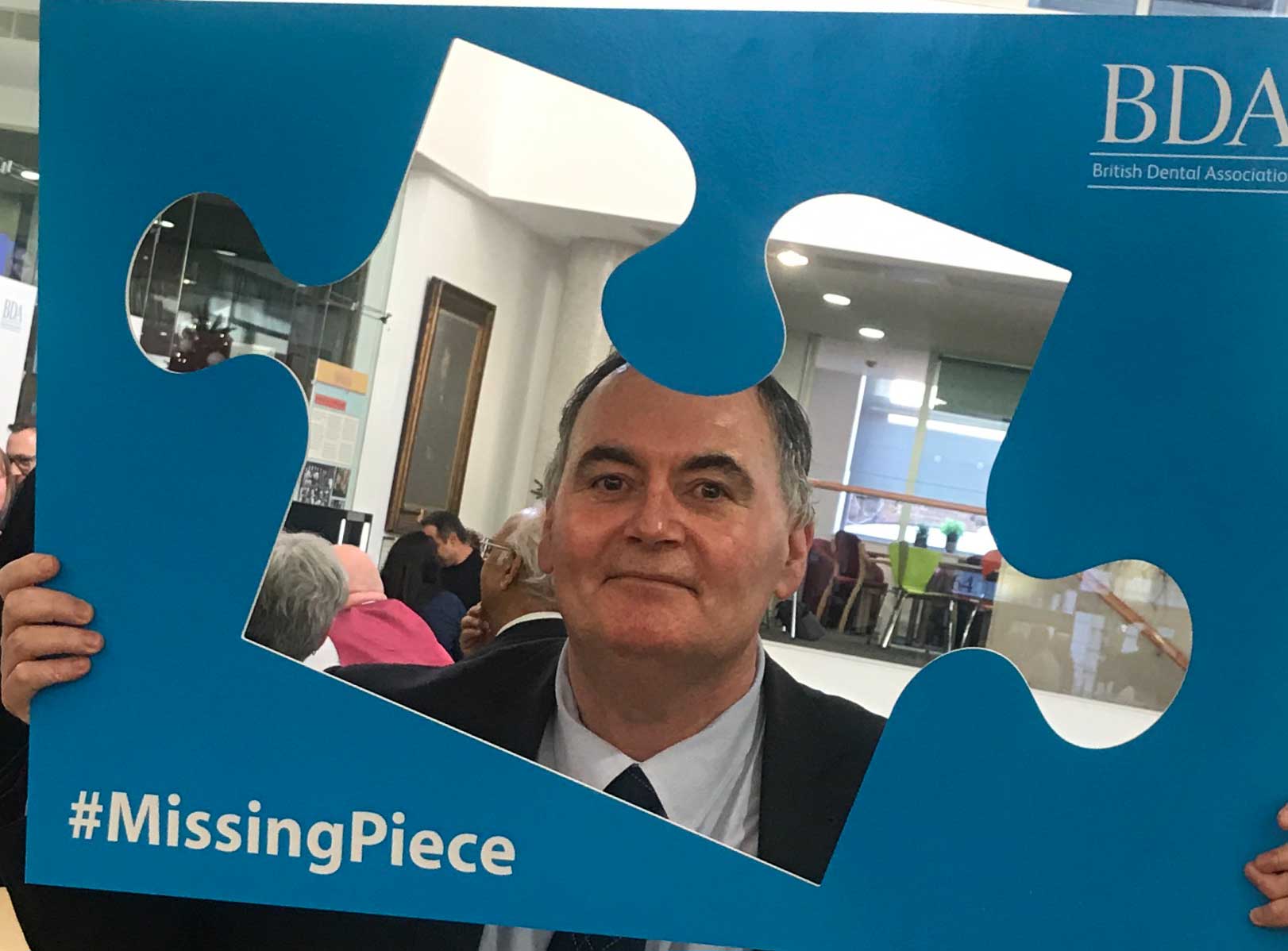 Tony Kilcoyne talks about his re-election to the BDA, the agreed external investigation and his hopes for the future in 2021. 
So how has it been since you were elected by BDA members back onto the BDA PEC board TK?
Well it certainly has been an amazing five months since resigning and then being re-elected in that time. I'd like to thank all the BDA members for voting me back, given all that has happened, with the aim to fix and improve the BDA at the top – not break it!
The BDA CEO Martin Woodrow called me to tell me the result. I was told I received the most votes for the two UK PEC seats. So I get the longer term of three years, but I don't officially start until the 1st January 2021.
I have also spoken to the new BDA PEC chair Eddie Crouch and communicated with the new vice chair Peter Crooks and the new chair of EEDT Shareena Ilyas. This was with a view to making some constructive changes and working together better, for the greater good of the BDA and our profession. I am cautiously optimistic that certain changes can already bear fruit.
So how is that going to work, given your election statement and a call for an investigation into the BDA?
I have raised some serious concerns about serious matters. Having spoken to the BDA chair of UK Council and the chair of scrutiny about these and how best to address them, it has now been agreed to start the investigative process separately. I and others can forward evidence and accounts directly.
This will look at all the areas I have highlighted. But with an emphasis on objective discovery but also a constructive remit, more to FIX and prevent, rather than be punitive to any individuals. Ultimately we want a BDA that is operating inclusively and optimally from top to bottom to sideways, as the outcome.
So how will this work? Will there be an external independent person involved?
The investigation will be led by an external person to the BDA organisation, as well as the chair of UK Council. They will accept evidence in interview or written form, from both current and past members of the PEC, current and past executive personnel, BDA members and staff.
The external will also accept anonymous input from those who, for genuine reasons would otherwise feel inhibited from giving evidence. Dentistry can be relatively intimate and, to some extent, almost everyone knows everyone else over the years.
So how can one be sure any anonymous input is genuine?
This has been looked at carefully to get the right balance between making everyone feel comfortable  – giving honest and full accounts of what they know – whilst ensuring those giving such anonymous accounts are genuinely sourced. We have agreed that mechanisms will be set up so they can be assured of 100% confidentiality by the 'external' investigator.
They can validate the person and their account directly. But any handling or reporting of their evidence or account will be done in such a way as to not make them identifiable at all, thus protecting their anonymity.
The external investigator has done such processes before successfully. I am satisfied that this additional aspect will complement the usual direct approaches here. More details will follow once systems get established early new year.
So what do you hope this will achieve at the BDA?
Ultimately, we know in dentistry one must gather all the information and make sense from it. This is so that one can get accurate diagnoses. I have said before there are good people on PEC. There are many good parts in the BDA that are working very hard for our members and the wider profession. I am not looking to throw the baby out with the bathwater.
However, I do have serious concerns that there were unacceptable aspects of gaslighting and dysfunctional governance that were becoming chronic and entrenched. Thus, they needed to be called out in order to investigate, diagnose the true extent, prevent this worsening and ideally once we have a diagnosis, then apply any fixes or adjustments needed, permanently.
So you don't regret whistleblowing the way you did, so publicly, and resigning too?
The short answer is NO I do not. I do of course regret the way this happened. These things are never easy, but they sometimes become necessary for the sake of others and indeed the organisation itself. As a director you have responsibilities to put the 'company' first and foremost and protect the other. Directors collectively; this aspect is kind of rammed into you regularly and on the annual director courses. But there are also other wider responsibilities!
Some may say even higher responsibilities. Corporate responsibility starts to apply more seriously the 7 Nolan Principles of public life; openness, selflessness, objectivity to name a few.
As ethical professionals who also must protect vulnerable others, we probably understand that greater public interest aspect, more than most.
So how do you see the future of dentistry? What are your hopes for 2021?
Well I hope this investigative process whilst temporarily uncomfortable, results in a far better functioning and inclusive BDA going forward. I hope we can all have confidence, join and make good progress together.
Despite all of the COVID-19 problems, I hope that the public's restricted access to dentistry has actually made many value better the service we provide. Indeed, our contribution to the public's quality of life, self-confidence and even general medical health, should be more positively promoted in the media frequently, as well as to our politicians, regulators and public!
I also hope 2021 can be the year of the 'AND' principle – too often we suffer from 'versus', not 'and'. We need NHS AND private, principals AND associates, hospital AND practice, dentists AND DCPs etc. One should not have to feel any might prosper at the demise of the other.
Dentistry is a relatively small profession/group. The more we divide, the more easily we are disempowered or dumbed down to infighting. Or we are only interested when an issue affects us directly. We have to start sticking up for each other – otherwise who else will?
Most of all, I hope that our hard working profession remains healthy in 2021, sees through the COVID-19 challenges and emerges better and more united than ever before.
I know it sounds like a lot. But I also know dentistry has a wide base of talented, caring people who can make a difference – indeed DO make a positive difference – but together we can do 100x more than ever before. So what are we waiting for, an invitation? Consider yourself invited!
---
Follow Dentistry.co.uk on Instagram to keep up with all the latest dental news and trends.