The hygienist's blog – the power of disclosing solution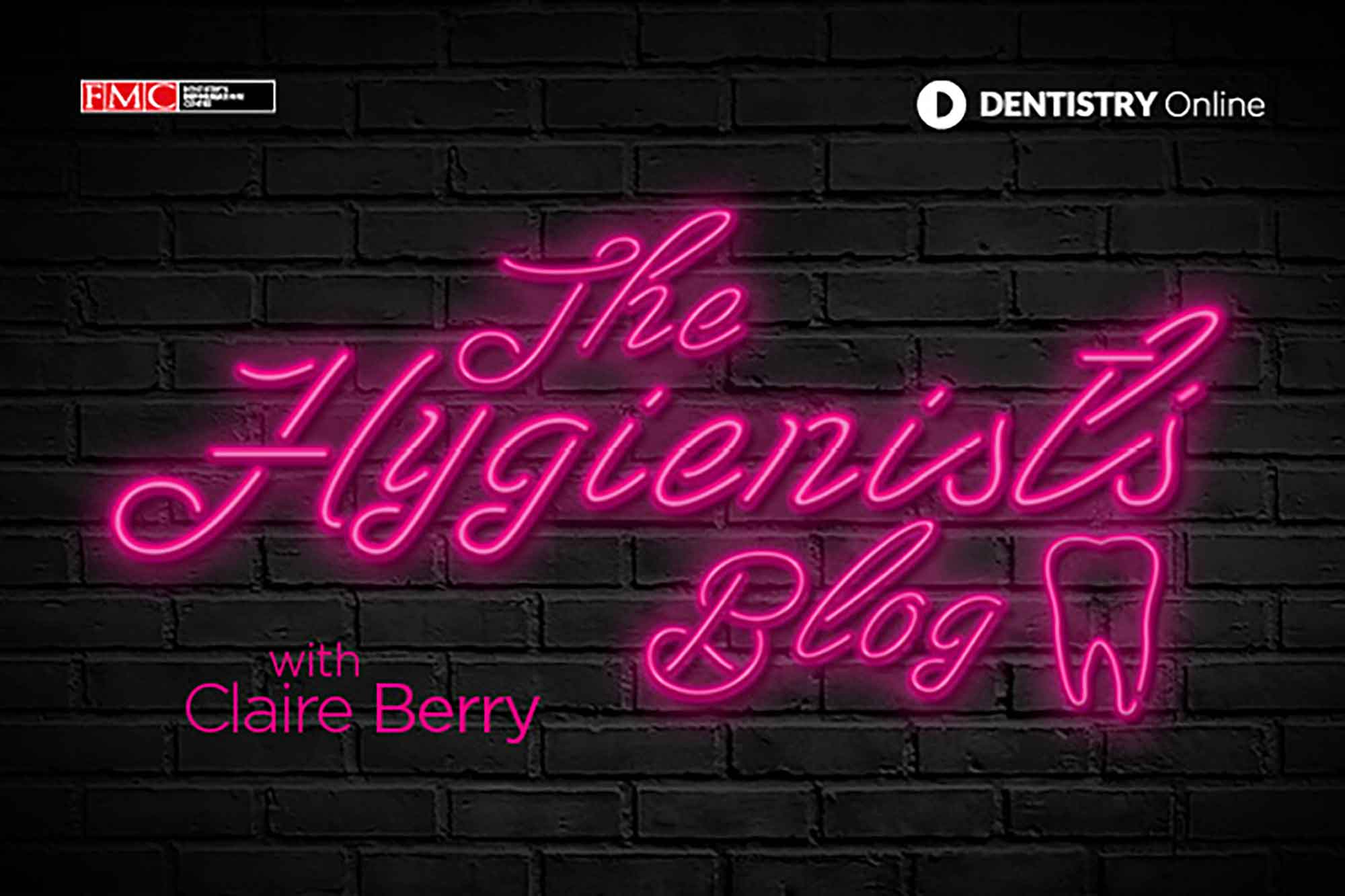 In her final blog instalment of 2020, Claire Berry discusses why disclosing solution is a must-have for hygienists. 
Disclosing solution – the most under used yet unbelievably useful tool in your hygienist armoury. I cannot understand why some hygienists aren't using it. It's revolutionised how I perform treatment. It has allowed me to flip my appointments on their head and zone my time in a completely different way.
Why is it so under used? I think clinicians worry that they will come across as patronising or they possibly feel like they are under time constraints that hinders their ability to use it. It would be great to convert at least some of you who don't routinely use it to change that mindset by the end of this blog.
For those who believe that using disclosing solution will be deemed patronising, to counteract this I have learnt to call it 'highlighting the biofilm' instead. I never tell a patient I am going to disclose their teeth. There is a generation of people who, at the sight of a disclosing tablet, will be taken back to the days of the community dentist visiting their school. It's also something they may associate with being used on children.
Seeing is believing
By calling the process 'highlighting the biofilm', or even 'highlighting the thing that causes disease because it's usually invisible', the process sounds a lot more acceptable. Another thing I say is that I do it in order to see 100% of the plaque. So as a result I will therefore remove 100% of it.
Do you have a patient who thinks they are doing everything right? They may make you feel like you're banging your head against a wall. Disclose them, because seeing is believing. They cannot hide from the fact the evidence is in plain sight.
Giving a diagnosis and explaining the process of periodontitis is an easier discussion when the patient can see the biofilm. Especially if it is in conjunction with a pocket that you can demonstrate to them. There's nothing more convincing than demonstrating the direct correlation between the presence of highlighted biofilm and bleeding.
Change your patient's attitude to your treatment by showing them what they should really be coming in for. Their belief is that calculus is the reason because it's what they can see. They watch it build up over time, attributing this to gum disease and the need for hygienist visits.
We know calculus doesn't cause disease, but patients can be forgiven for believing this to be the case. It's up to us to change that belief. This is the perfect way to show them what they really come to us for, because they can see it clearly.
Revolutionised treatment
After disclosing and OHI, I explain how I am going to remove all the remaining biofilm so that it's 100% clean for them to keep that way with my advice. Scaling calculus is to remove plaque retentive factors and stain removal is a nice by-product of treatment. But isn't the main reason for the visit.
I can disclose a full mouth in less than a minute and then three minutes with an Oral-B test drive unit and Tepes to show the patient how they can remove the biofilm at home. It's easy to incorporate it into your sessions and flip your appointment so you are performing your OHI at the beginning of the treatment. (I have it all ready to go for each patient because I know I am going to use it).
By doing my OHI first it reinforces to the patient that coaching them to perform biofilm control at home is more important than the treatment itself. I see my patients two to four times per year. Therefore I teach them that they're in control for 361 days. Coaching them to improve far outweighs what I do in clinic.
I enjoy disclosing, or rather highlighting the biofilm. I do it as part of guided biofilm therapy and this has revolutionised my treatment. It makes changing behaviours, giving explanations, and treatment in general a whole lot easier.
---
Follow Dentistry.co.uk on Instagram to keep up with all the latest dental news and trends.