EXCLUSIVE – Tony Kilcoyne speaks out about his falling out with the BDA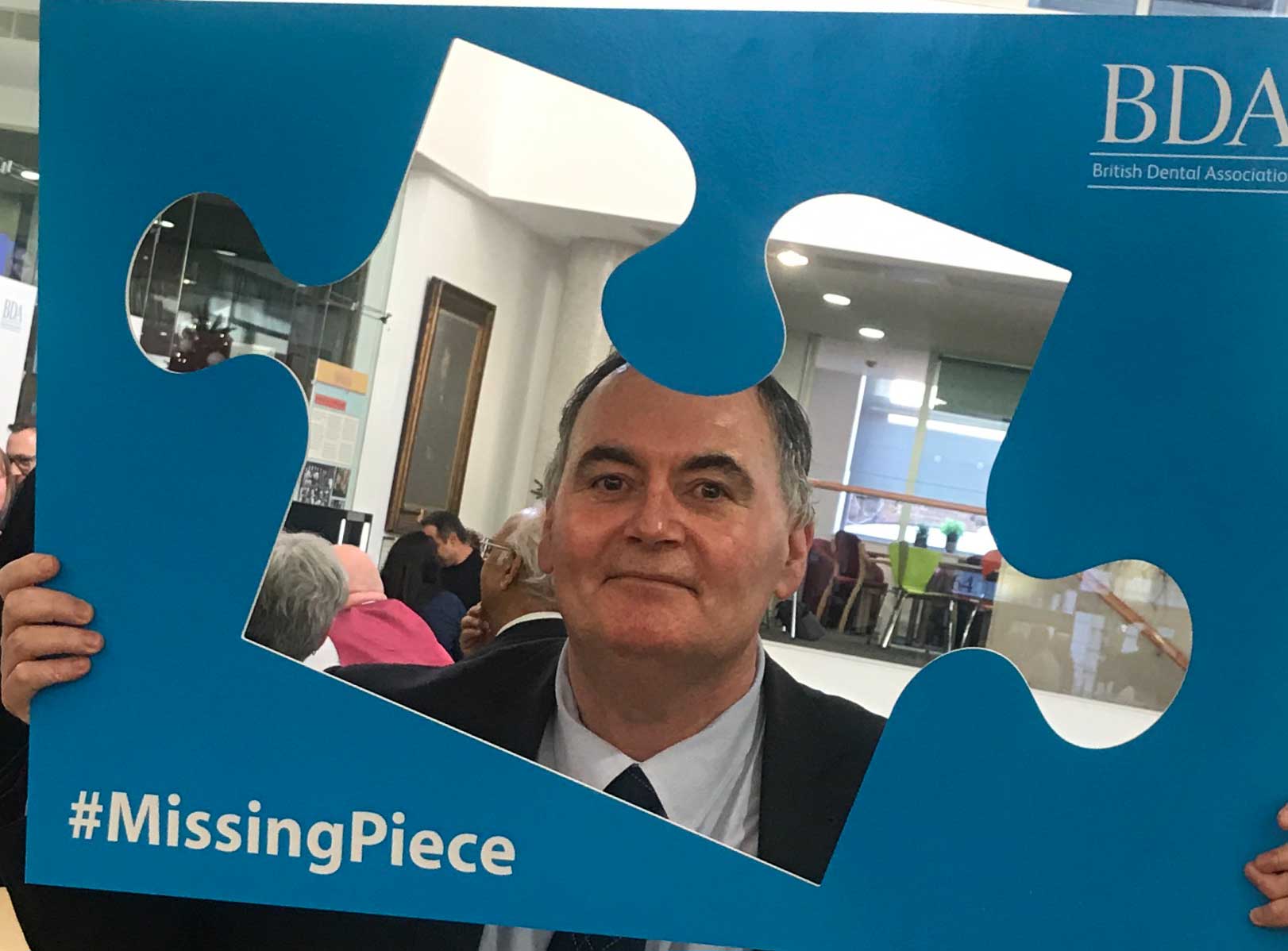 After the BDA announced Tony Kilcoyne would be resigning from his position, Dentistry Online spoke to Tony to find out what happened.
You've stepped down from your position at the BDA – why?
Resigning was the last thing I ever wanted, but I felt it was essential in the circumstances.
Reflectively, it is hard to put one's finger on just one thing. You always hope matters will improve, just be patient, resilient etc. Of course we are never going to get 15 people around a table to always agree on everything. So that dynamic is normal. But over time, rather than matters improving, I was the victim of 'institutionalised gaslighting', as someone else described it to me. I also wasn't the only one. Thus, I couldn't have confidence about any internal options any more.
The BDA says you decided to go separate ways due to a conflict of interests. Was this the case and what was the conflict?
My recently declared conflict of interest involved new educational and training activities and having shares in a company called Denscreen Ltd (but below the level of a person with a significant controlling interest) that promotes dental team quality assured training for COVID-19 triage and antibody testing for staff and patients.
This was declared and mitigation provided by myself towards the end of April. It was totally compatible with the BDA's own Conflict of Interest policy document.
Admittedly, Denscreen was far ahead of its time. No dental 'body' was even mentioning dentist's offering COVID-19 antibody testing with a whole training system approach qualitatively. Particularly when many practices were in crisis and wanted such quality innovations etc.
Having said all that, the terrible way this matter was handled/escalated/catastrophised unnecessarily, makes Denscreen more of a catalyst and a distracting red herring matter. It seems the biggest problems actually lay elsewhere, within the BDA, opaquely.
Where do you feel the problem lies at the BDA?
One wonders if there's a rogue super-PEC out with the main PEC. There were already queries about how PEC agendas were set. Chairs operating at a separate level with the executive, opaquely etc.
Where governance matters really stood out for myself was the almost gasp of horror in audit. I suggested going around and visiting all departments to see how things actually operate, observing staff during the day, give the opportunity for staff feedback direct to PEC members and see where most help was needed etc. By the initial reaction, you'd think I had just suggested something extreme like 'child-slavery' rather than good-practice.
Such progressive things just got sidelined; we were told the chairs already interact enough upon our behalf. I have lots of examples that separately, don't seem so terrible. But together, they do raise serious concerns as a director whose members elected me there to make the BDA better!
What can the BDA do to improve things?
Become a lot more transparent and accountable at the very top. Create a culture of trust and engagement, not opacity or delaying tactics and exclusion.
All 15 PEC members have the right, indeed the duty, to probe exactly what is happening at every level of the organisation. Both are elected by the members and the legal directors named at Companies House.
How do you feel now you've left? What are your feelings towards the association?
I'm very very sad it has come to this. I love the association and our profession, but the way the PEC operates at the very top became too opaque and too excluding. If any good is to come out of this, that must change decisively and transparently.
I hold no personal grudges. The hard-working staff at many levels in the BDA have been exceptional during these COVID-19 additional challenges.
Would you consider going back?
Yes of course, I never wanted to leave. But I could not go back now without new backing and a mandate to solve this deep-seated cultural problem at the top of the organisation.
With or without me, the PEC must become open and transparent and less able to target/mislead others. It must address assertively and completely any culture of gaslighting.
What do you feel you've achieved whilst at the BDA?
I have made huge inroads improving the BDA's communications with our profession, one of the big asks over the years.
Whilst I would get ridiculed internally, sometimes for RAVE (relevance, accessibility, value, engagement) in our three-year strategic plan, I led by example. So it really was a living document towards our profession, championing and helping develop the many BDA benefits to all – interactively.
Yet there are 15 members at the top BDA PEC board. But how many of them you can name them, or describe what they do for us regularly?
If not, why not? PEC shouldn't be invisible to most of our profession.
What were you hoping to achieve whilst at the BDA and why couldn't you achieve it?
I didn't stand for the BDA because it was already perfect. My UK colleagues didn't vote for me because the BDA was perfect, but because they knew I would give it my best effort.
I was torn between knowing there were issues, but also recognising that the BDA could become the one uniting umbrella under which members and even different organisations could gather and work together in synergy, for the greater good.
But maybe my ideas and drive about progression, reform and inclusivity were just too much too soon for some.
Is there anything you can suggest the BDA needs to do right now?
Because my concerns are so serious and have required resigning and whistleblowing like this, then maybe, even though there are some great people upon the PEC, the whole PEC board should resign now, en masse. This would allow members to have their say, fully democratically –and economically – all at once. Rather than simply having internal PEC power-played elections. Elections that exclude the BDA members choices at this critical time.
I don't want to see the BDA suffer – apart from the members calling for a full independent investigation. This may be the quickest voluntary solution for real change. And in the best interests of the BDA and our wonderful profession, overall.
BDA response
In response to this article, the BDA has told Dentistry Online it does not recognise this account of events. Tony Kilcoyne's view that his approach was compatible with BDA conflicts of interest policies was not shared by an overwhelming majority of PEC members.
The British Dental Association (BDA) has thanked Tony Kilcoyne for his significant contribution, following his resignation from its board of directors (Principal Executive Committee).
Discussions were ongoing between Tony and the other BDA board members over how to manage his new business interest involving a dental screening company, an area of activity relating to the COVID-19 pandemic.
BDA chair Mick Armstrong said: 'We are sorry Tony Kilcoyne has decided to resign from the Principal Executive Committee. Tony has made an enormous contribution to the board's work. His enthusiasm and devotion to the profession have always shone through.
'As the BDA's statutory board of directors and principal decision-making body, all members of the PEC have a duty to account for, and manage, perceived conflicts of interest.
'In that spirit Tony's colleagues on the board had asked him to agree to a number of conditions for his continued financial interest in and advocacy of a screening company, to seek to ensure that separation of roles was clear.
'Dialogue was ongoing to seek an agreed resolution. So it is disappointing that we now won't have the opportunity to conclude discussions to find a mutually agreeable way forward.
'We wish Tony all the best. And we hope that he continues to act as a powerful advocate for the dental profession.'
---
Disclaimer – this interview with Tony Kilcoyne is purely his personal opinion and written totally independently of any posts he held or holds.