Dental Practice Accelerator 2023
Powered by Align we're searching for the next million-pound practice – could it be you?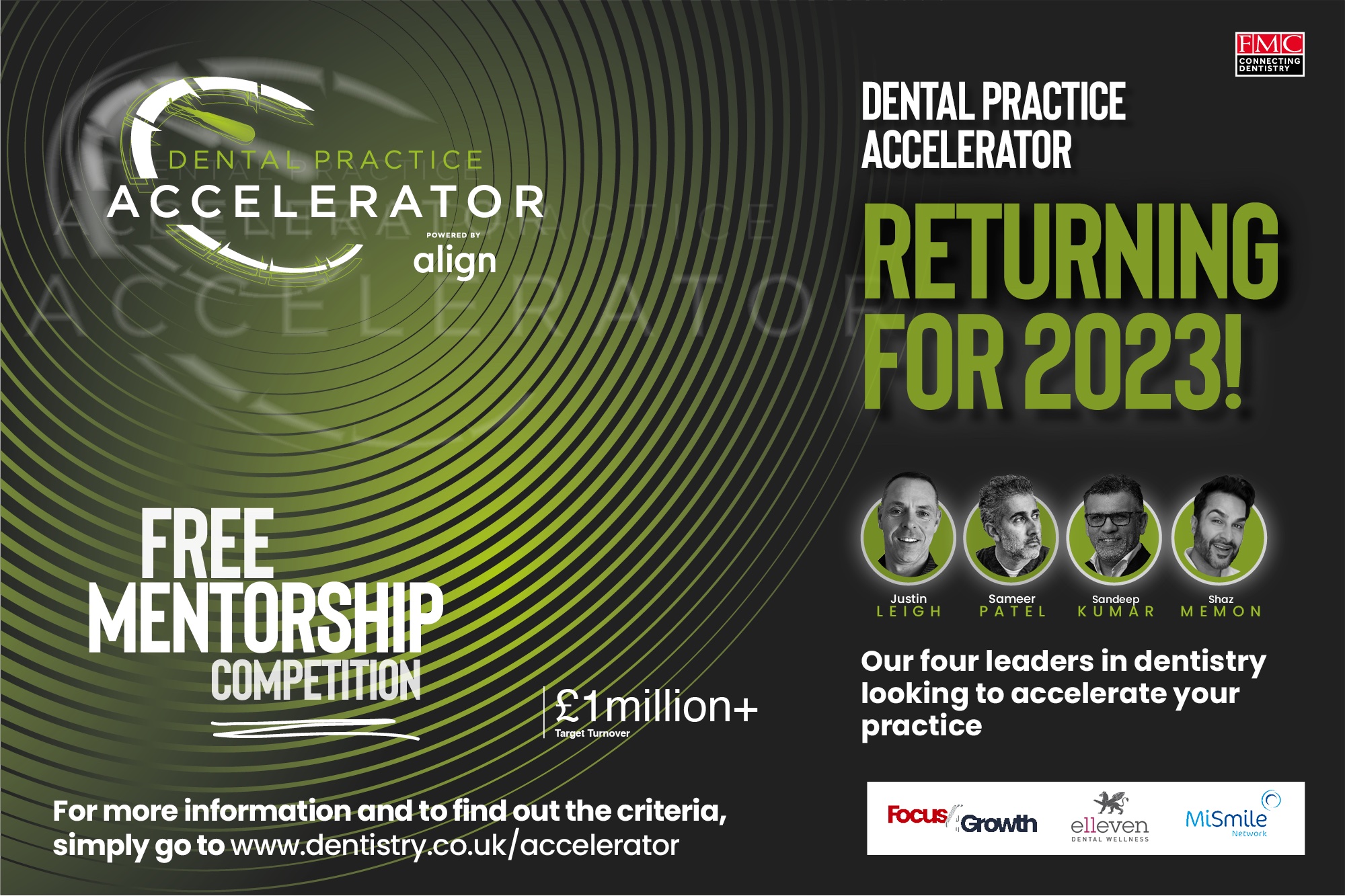 The second round of Dental Practice Accelerator is officially open for entries! Apply now for the chance to grow your practice to a million-pound turnover in just one year completely for FREE through the help and mentorship of three key leaders in dentistry. 
Dental Practice Accelerator (DPA) is a once-in-a-lifetime opportunity to achieve incredible growth in your practice in just 12 months. The three mentors – Justin Leigh, Sameer Patel, and Sandeep Kumar – are there to share their wealth of knowledge and experience with you, from business coaching to dental practice development.
Under their guidance, you and your entire practice team will set out on an accelerated growth trajectory – and best of all, it's completely free! 
Jay and Kin Parekh, have increased practice revenue by over 40% in the past year since being selected as winners of the Dental Practice Accelerator 2022.
Submit your entry for the Dental Practice Accelerator 2023
Putting yourself forwards for the Dental Practice Accelerator only takes a few moments and the benefits could be life-changing. Entries close soon, so don't delay.