Suicide awareness – it's everybody's business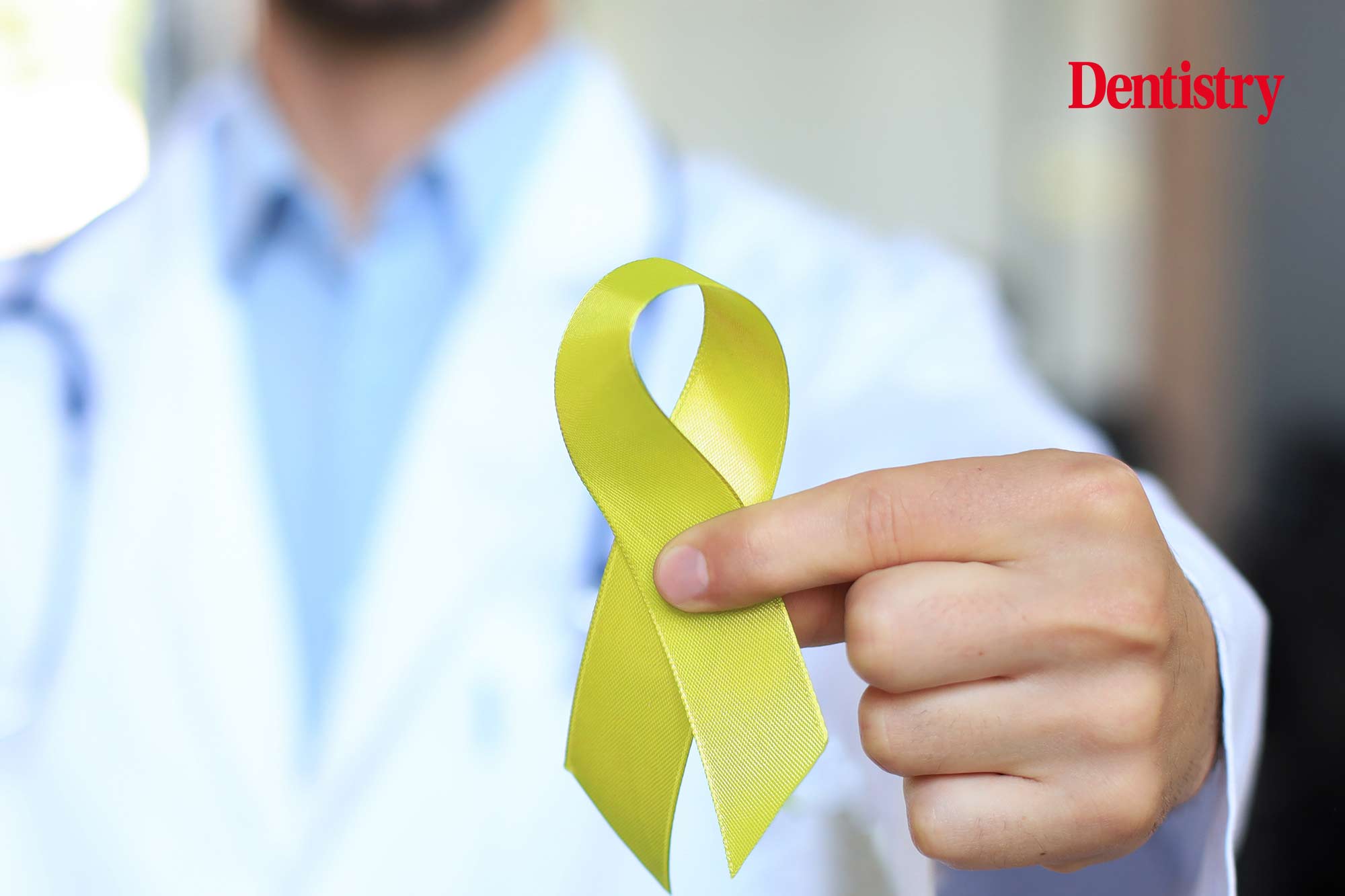 Nigel Jones talks about suicide prevention and the efforts one man is making to help raise awareness.
You may or may not be aware that suicide is the biggest single killer of men under 50. Despite new figures showing a small reduction in the numbers of people taking their lives, in 2020 compared with the previous two years, there were still more than 6,000 people in the UK who chose to end theirs during that period.
Men are more likely to die by suicide than women. Although there are variations in the figures for each of the four nations in the UK, men make up roughly 75% of the deaths from suicide.
Despite the apparent reduction in numbers, more than 6,000 is still far too many lost lives. It will take more time for the full effects pf Covid-19 to be completely recorded. But, in research carried out by The Samaritans, 42% of men said that pandemic restrictions have had a negative impact on their mental health.
Suicide is tragic and leaves those left behind with countless unanswerable questions. One man who is trying to raise awareness of the prevalence of suicide is Professor John Gibson. John has held a number of roles in UK dentistry including Professor of Medicine in Relation to Dentistry in the University of Glasgow.
He has also been chairman of Fitness to Practise at the GDC, chairman of Dental Protection and associate postgraduate Dental Dean for Scotland.
Prevention
His most recent role was as head of the Institute of Dentistry and Professor of Oral Medicine in the University of Aberdeen. John and his wife Isobel, lost their 24-year-old veterinary surgeon son Cameron, to suicide in October 2019 without any warning. They want to prevent other families from experiencing the same pain and loss.
On 13th June John, Isobel and some friends will begin a 1,200 mile walk from Land's End to John O'Groats. This is to get people talking about the subject of suicide and suicide prevention.
There is still a great stigma around male mental health issues and suicide in particular. John wants to remove some of the taboos around the subject. He wants to open up conversations across the UK. He wants to emphasise that suicide can happen to any family or community. Suicide is everyone's business.
To help achieve this aim he and Isobel founded The Canmore Trust to work in suicide prevention and to support the relatives and friends of people who have died by suicide. The route John, Isobel and their supporters will walk will be published on Instagram #onemanwalkingamilliontalking and also at www.thecanmoretrust.co.uk where you can a find out about John's work and how you can support him. A 'live' tracker of progress on LEJoG can be found at John's Justgiving page: www.justgiving.com/LEJoG-John-Gibson
Struggle to speak openly
There have been some high-profile celebrity suicides over the years. For example, actor Robin Williams, the movie director Tony Scott and more recently, Love Island contestant Mike Thalassitis. There are still too many men who feel unable to talk about their feelings of despair and depression.
Even though, according to the Samaritans, 40% of men said that talking to others helped with concerns and worries they had during the pandemic. Unhelpful male stereotypes may play a part in this.
But also, according to the Mental Health Foundation, some research also suggests that men who can't speak openly about their emotions may be less able to recognise symptoms of mental health problems in themselves. Consequently, they are less likely to reach out for support.
They may also be more likely to turn to potentially harmful coping methods. For example drugs or alcohol. The message 'it's okay to not be okay' still hasn't got through to a lot of men.
John and Isobel's walk is planned to take several weeks. It isn't expected to finish until sometime towards the end of August. I, and a number of Practice Plan colleagues, have already offered to help out along the way. For example, with accommodation, lifts, walking some of the way with them or whatever we can do to help.
Although John and Isobel's main aim is to raise awareness, they are also treating the walk as a fundraiser. If you'd like to make a donation to help fund the work of The Canmore Trust, you can use their online fundraising page at www.justgiving.com/LEJoG-John-Gibson
Let's put dentistry front and centre of this new initiative on mental wellbeing and suicide prevention!
---
Follow Dentistry.co.uk on Instagram to keep up with all the latest dental news and trends.