Clinical Dentistry Awards are ready, steady, go!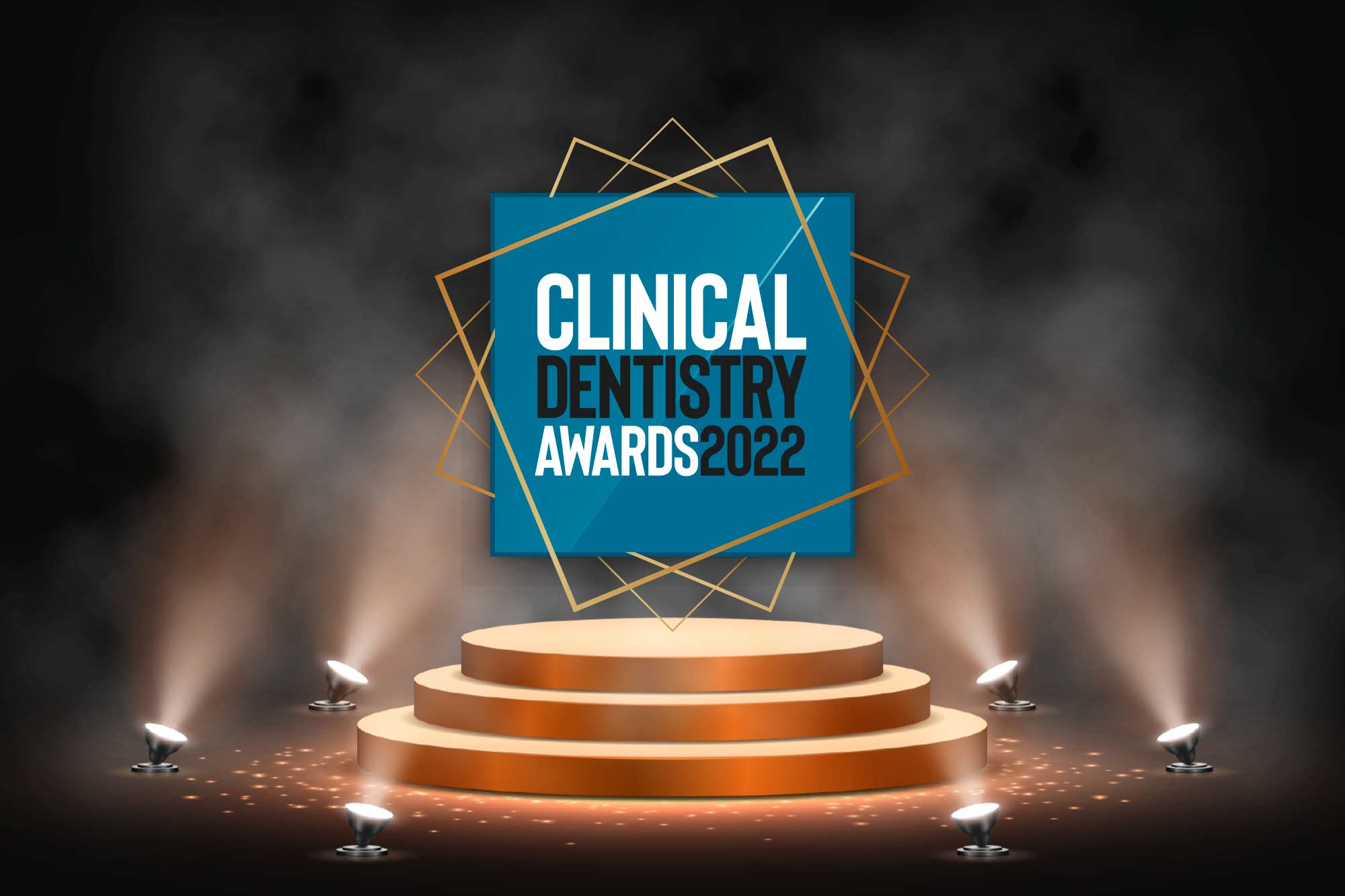 Introducing the Clinical Dentistry Awards: acknowledging clinical excellence in practice.
FMC has launched the Clinical Dentistry Awards, a new initiative designed from the ground up to acknowledge clinical excellence in practice.
The new awards are set to transform the awards scene by elevating and revitalising some of FMC's pre-existing dental award schemes. 
Promoting a 'whole team' approach across all the major dental disciplines, the Clinical Dentistry Awards amalgamate some of FMC's well-known awards, including the Aesthetic Dentistry Awards, Laboratory Awards and Oral Health Awards. 
The Clinical Dentistry Awards bring together aesthetic dentistry, orthodontics, periodontics, endodontics, implant dentistry and oral health to showcase the outstanding work in dentistry.
The inaugural Clinical Dentistry Awards ceremony will take place at the Royal Garden Hotel in London on 16 September 2022 and promises to be a prestigious and well-respected event for the UK and Ireland.
To enter, simply visit dentistry.co.uk/clinical-dentistry-awards.
Clear, creative and concise
The Clinical Dentistry Awards 2022 categories include: 
Best Aesthetic Practice

Best Young Aesthetic Dentist
Best Aesthetic Laboratory
Best Facial Aesthetics Practice
Best Orthodontic Practice
Best Young Orthodontic Dentist
Best Orthodontic Therapist
Best Periodontic Practice
Best Endodontic Practice
Best Implant Dentistry Practice
Best Young Implant Dentist
Local Oral Health Initiative
Best Hygienist
Best Therapist
Best Recently Qualified Hygienist
Best Recently Qualified Therapist
Philips Shine On
Best Clinical Practice.
To enter, simply visit dentistry.co.uk/clinical-dentistry-awards.
Plan ahead
Once you have decided which categories to enter, simply visit dentistry.co.uk/clinical-dentistry-awards to register your entry. 
Next, it's time to start compiling your entries!
To avoid a last-minute panic, start planning your entries as early as possible.
July may seem far away, but it will be here before you know it, and a well-written entry takes time to prepare.
Follow the guidelines in the criteria and include all of what is asked of you – if you don't include all the points and someone else does, then your entry is already at a disadvantage.
Think about getting the judges' attention – and how to make them want to read your submission. 
Your entry needs to be clear, creative and concise. 
If you need any guidance along the way, email [email protected] – we're here to help!
Recognise, celebrate and elevate
The criteria across the Clinical Dentistry Awards categories are tailored to ensure clinical excellence in practice is acknowledged and celebrated. 
The practice categories (such as Best Endodontic Practice and Best Orthodontic Practice, for example) recognise the efforts of an entire team, from procedure to aftercare, focusing on the practice environment as well as clinical outcomes and patient satisfaction.
The judges will look at the submissions in their entirety and assess the overall picture painted of the practice rather than concentrating on individual elements.
The categories for individuals (such as Best Young Aesthetic Dentist and Best Orthodontic Therapist) hone in on the applicant's personal achievement and passion.
In addition to the specific criteria, all entries should present a portfolio of information. This includes submission of at least one case and supporting notes. 
Once the deadline date has passed, the judging takes place!
Our panel of esteemed judges considers each entry carefully, deciding on the finalists.
All entrants will receive a letter revealing whether they have been shortlisted, and if they have, for which categories. 
We will announce the finalists across FMC platforms, including Clinical Dentistry magazine.
The winners of each category will be announced at the Clinical Dentistry Awards ceremony, formally recognising excellence by dental practices, teams and individuals across the UK.
This year's ceremony will be held at Royal Garden Hotel in London on 16 September 2022. 
There are a limited number of tickets available for the ceremony and are sold on a first come first served basis; contact the team on 01923 851777 to secure your place.
Don't miss the opportunity to share your achievements with the UK dental industry at this prestigious ceremony – enter today! 
To enter, simply visit dentistry.co.uk/clinical-dentistry-awards.
---
Top tips for entering
Create your entry as if you're a judge and you are judging it. Think about what a judge would want to see, keep them engaged and try as best you can you convey your personality within the entry. This is your time to shine, so make yourselves seen!
Judges will score your entry against the criteria listed in the award category so it's vital to read it in detail and make sure you address each of the criteria listed – if you don't, you're leaving points on the table
It's important that results are measurable and back up your entry. Consider the context you're presenting them in and show how you're the best and deserve to win that category!
It's not about the number of supporting files you add, it's about their quality. It's key you consider which supporting documents you supply to the judges and make sure they support your entry. You can combine things into one document to save upload space and make the judges' lives easier!
Don't be afraid to contact the team if you need help or have any questions. While we're not able to directly help you complete your entry, we're on-hand to make sure you submit the best entry possible! We can answer any queries about the awards process or criteria for submissions – email

[email protected]

.