Just announced – the GBT Summit is coming to London!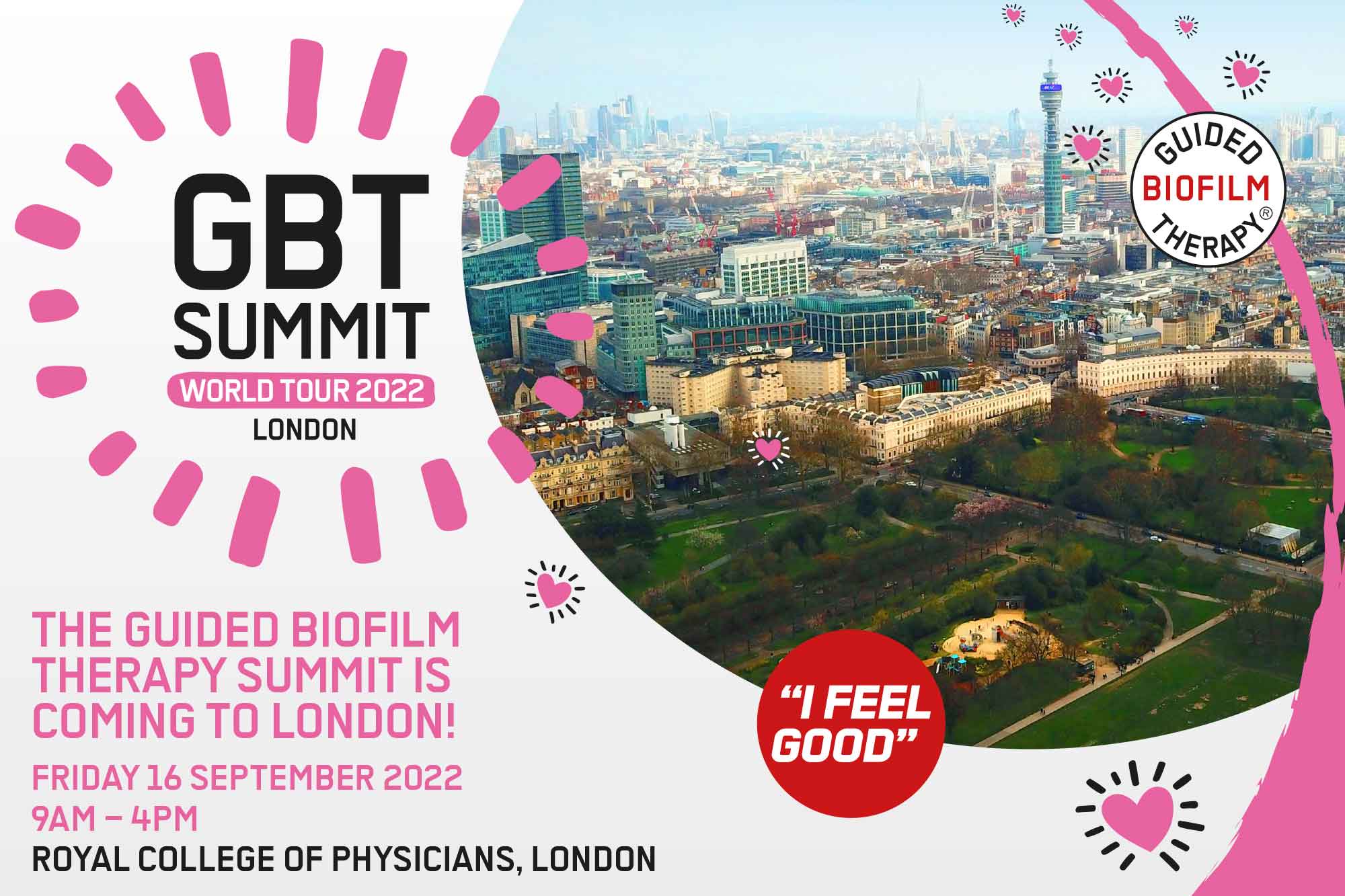 On 16 September 2022 at The Royal College of Physicians, the GBT Summit in London will bring together leading international experts and clinicians.
They will share information about preventive dentistry and modern therapies to support existing GBT users. As well as supporting those looking for new ways to elevate their skillset.
The exciting line-up for the day is as follows:
Victoria Sampson – The oral microbiome – what is it and why is it so important?
Faye Donald – GBT clinical case study
Alfonso Rao – My implant full arch went really well…but what to do after surgery
Anna Middleton – Using GBT to build direct access
Celso Da Costa – Why invest in prophylaxis?
Jolene Pinder – GBT clinical case study
George Cheetham – Making hygiene appointments a priority within the practice workflow
Benjamin Tighe – GBT clinical case study
Reena Wadia – Periodontal therapy
Lottie Manahan – GBT clinical case study.
GBT Summit
The Summit is ideal for anyone focused on the delivery of front-line oral health for patients.
This includes hygienists, therapists, dentists, periodontists, and any other dental professional who would like to increase their knowledge to support their team's preventive efforts.
On the day, earn five ECPD hours for the incredible price of just £125 plus VAT. That includes refreshments and lunch.
To finish off a fantastic day of learning, anyone who attends the GBT Summit can also buy a ticket for the Clinical Dentistry Awards ceremony that evening at the nearby five-star Royal Garden Hotel in Kensington, for a package price of only £250 plus VAT – providing a saving of £75.
---
To register and book your place, click here.
Places are limited, so don't delay!