Totally open full arch implant training
Alfonso Rao introduces the Delta Dental Academy's Full Arch implant training programme and we hear from previous delegates about the course.
To develop your dental implant skills in the art of full arch rehabilitation, high-quality training is essential.
Delta Dental Academy delivers the education and support that you need. It offers courses of the highest calibre.
The Full Arch programme – with limited space remaining for April – is one of the most established programmes from Delta Dental Academy. It is unique in the market for several reasons.
Dr Alfonso Rao is the co-founder of Delta Dental Academy. He is a globally renowned clinician, teacher and lecturer. He highlights what he feels sets this course apart.
Delta Dental Academy
'The course offers completely open training that delegates can apply to any full arch implant system.
'We focus on the concepts of full arch rehabilitation rather than simply teaching how to use a specific system.
The programme covers all treatment options, assessment and patient selection. Along with treatment planning and treatment techniques.
'I use Straumann implants in practice. So this is what we use for the hands-on section of the course. But the knowledge and skills are relevant to any system that clinicians choose.
'In addition, the training covers more than just the surgical steps, which limits many other courses.
'Instead, we offer various strategies for full mouth reconstruction, in addition to immediate placement and loading protocols. We explore different types of bridges such as FP1, FP2 and FP3 solutions.'
Theory and hands-on training
The two-day interactive course provides theory and hands-on training. As well as live surgery and practical bridge design to enrich the learning experience for delegates.
It offers 16 hours of CPD delivered at the Delta Dental Academy in Bristol on 29-30 April 2022.
There are also opportunities to socialise and relax with colleagues at the evening dinner. This also provides a chance to network and meet new friends at the same time.
Though the training is open and applicable to any system, the techniques are taught with the Straumann Pro Arch solution.
About why he chooses the brand for his own clinical work, Dr Rao adds: 'I use Straumann implants in my daily practice. I think they are the best on the market; they are evidence-based and proven effective.
'The team also provides great customer support.
'Additionally, Straumann products is part of an open digital workflow. This is very helpful both in my practice and for our courses.'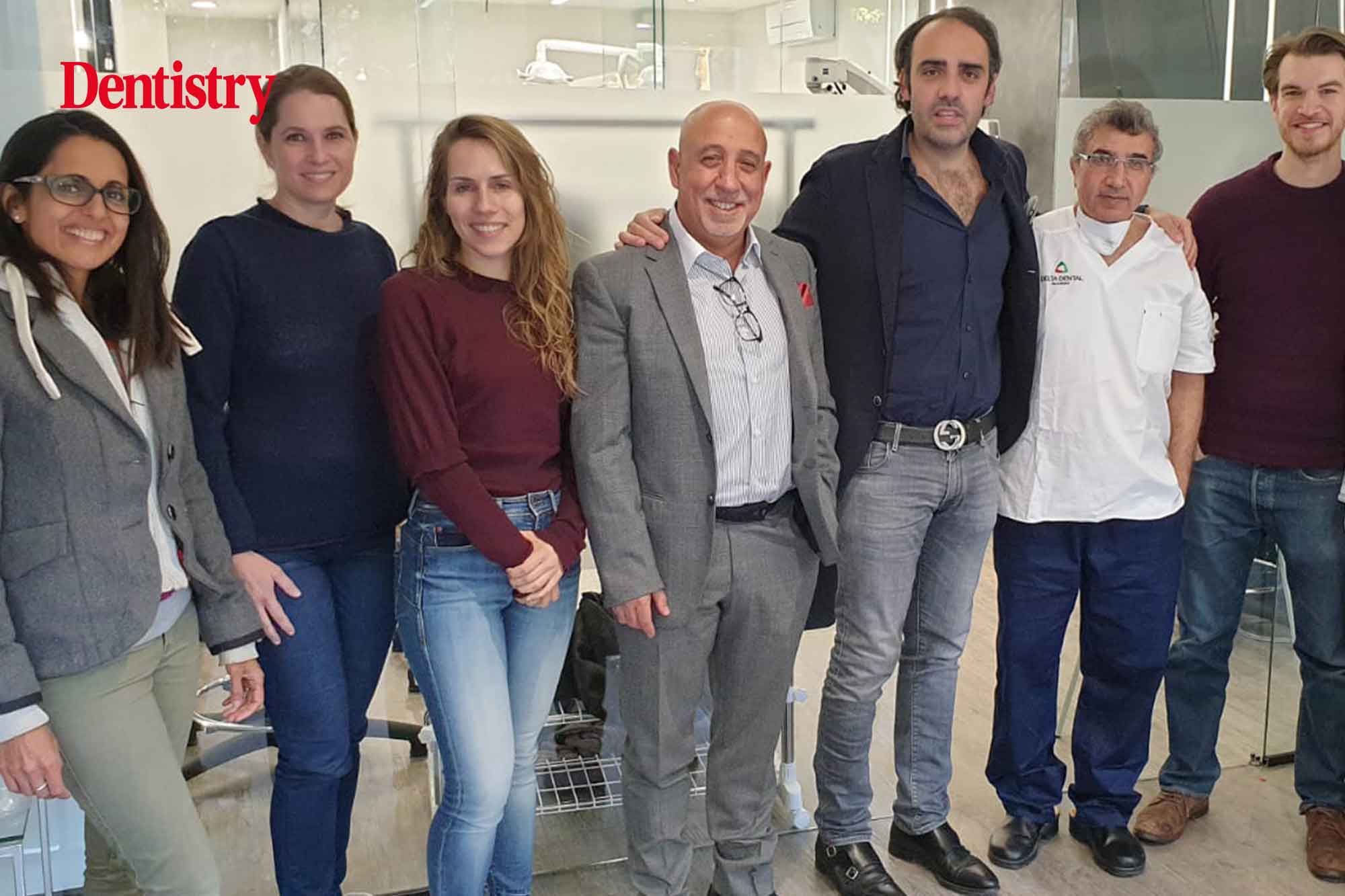 'The course has been absolutely brilliant'
The April cohort of the Full Arch course is specifically for UK clinicians. It includes a small group size to allow one-to-one tuition and support.
For anyone that enjoys a slightly larger group size and learning alongside international delegates, the course is repeated in November with overseas delegates invited and this may be perfect for you!
The course has received some fantastic feedback from delegates so far. Including the following comments from Dr Nedhal Swessi: 'Overall, the course has been absolutely brilliant. And so I would recommend it to anyone.
'I hadn't done any full arch treatment before and I feel more confident and know exactly what to do with the set-up and planning of a new case.
'I learnt so much. It's better seeing it done in the live sessions than just getting lectures and going home. I'm very happy.'
'Thanks for a great weekend'
Dr Andrew Stanley Armstrong also adds: 'I wanted to learn to do full arch treatment with immediate restoration.
'This has mostly certainly been met along with an awful lot of other really useful information.
'Alfonso and his team were a very approachable bunch. They made us feel very welcome.
'I am more than happy with what I learnt. I will certainly return for more courses. Thanks for a great weekend.'
---
If you want to learn full arch implant concepts, regardless of the system you use or if you utilise immediate protocols, discover the Delta Dental Academy Full Arch course.
For more details or to book, please email [email protected] or call 017779 260 265.
For information on the comprehensive range of Straumann implant solutions, please visit www.straumann.com.