Dentistry Jobs launches – making job hunting easier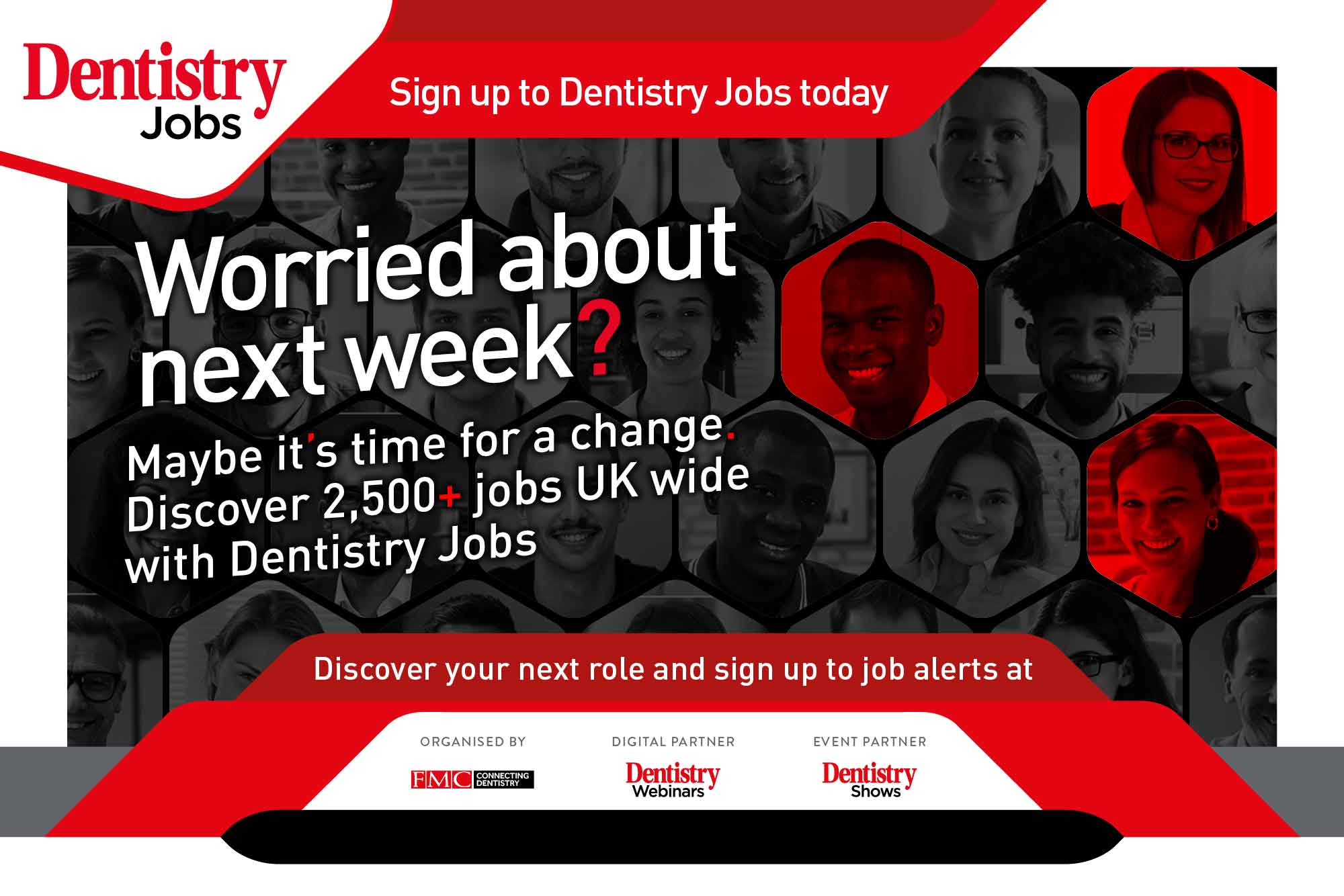 Dentistry Jobs is launching today, bringing thousands of positions to UK dentistry's leading online platform – Dentistry.co.uk.
With just the simple click of a button, the profession can easily apply for the dental job of their dreams.
Despite only just launching, there are already thousands of positions available up and down the country.
'Dentistry is currently going through a recruitment crisis,' Tim Molony, FMC digital director, said.
'Practices are struggling to recruit and vacancies are remaining unfilled.
'Dentistry.co.uk has a proud reputation for bringing the latest news, information and CPD to the dental sector. And we want to build on that reputation as the website to go to for all your dental needs.
'We'll bring you all the latest job vacancies to browse and make it really simple to apply.
'If you're looking to switch roles, make sure you take a look through the latest vacancies on Dentistry Jobs.'
Dentistry Jobs – for the whole team
The search functionality makes it easy to filter between job role and location so you can find the position perfect for you.
Dentistry Jobs includes roles for the whole dental team, for both clinical and non-clinical staff.
And best of all, once you've signed in and uploaded all your details, you can apply for new roles with the simple click of a button.
'This isn't just great news for dental professions looking for their next career move,' Laurie Glover, FMC marketing director, said.
'It's also a new way for recruiting practices to reach new candidates in a very cost effective way. You can list your role with Dentistry Jobs from just £100 and it's live for up to three months, or until you fill the role!
'We've got the largest audience of dental professionals in the UK and Dentistry Jobs is another way you can use that community membership to further your career.'
---
To browse the latest Dentistry Jobs and apply for a new position, visit www.dentistry.co.uk/jobs.