The 3shape Global Symposium returns in March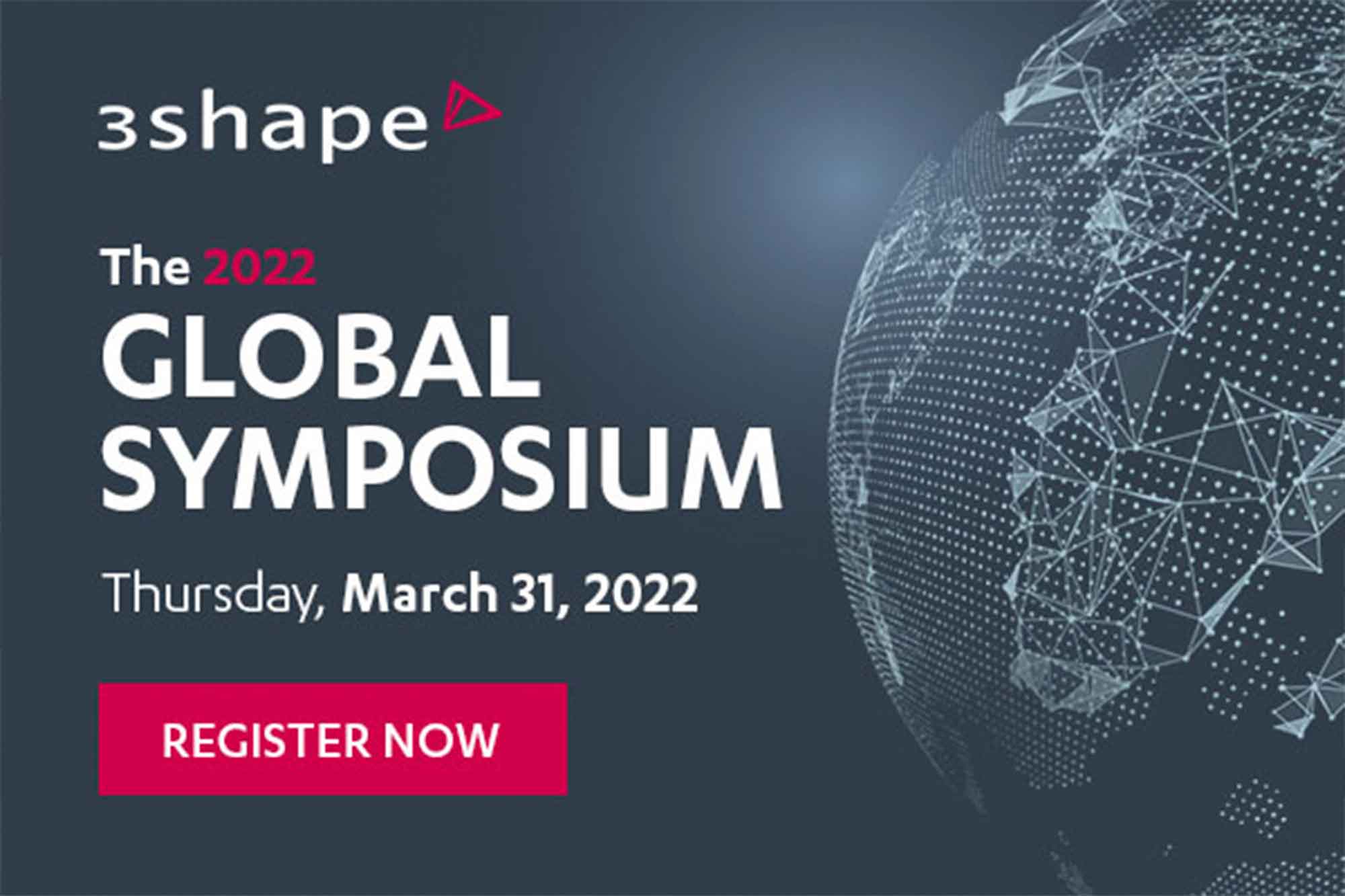 3shape, in association with DTI, goes live with the 2022 Global Symposium on 31 March – 1 April 2022.
This free event is open to all dental professionals. It will comprise 24 informative webinar sessions presented by industry speakers from around the world.
Dr Chris McConnell will give a webinar on why you should take digital impressions. He will look at the true cost and advantages/disadvantages of using scanners for dental impression taking.
This is a no-nonsense look at how you can financially benefit from introducing digital dentistry into your workflow.
Other webinar highlights include: Digital orthodontics for improved patient communication and care (Dr Geraldine Lee); The pathway to digital dentures (Eric Kukucka); Scanning, designing and treatment workflow in modern implantology (Dr Stavros Pelekanos).
Global Symposium
The presentations for 2022 cover a wide variety of topics. They will help unravel intraoral scans of edentulous arches, introduce the digital evolution of clear aligners – how to engage and inspire new patients, and give the latest information on AI design technology for crown and nightguard designs – to name just some of the sessions lined up.
This year also sees three webinars from 3shape itself. These are invaluable presentations of interest to 3shape Trios users and those wishing to explore in more detail 3shape Unite, the company's new open digital dental platform.
Within the 2022 Global Symposium you will also have exclusive access to the 2020 Symposium recordings. This will give a great refresher to digital technologies for those who missed the previous event.
Plus, you will find a helpful FAQ page and access to the 3shape ROI calculator. This can help enable you to discover how going digital can reduce your costs and increase case acceptance.
In short, this year's Global Symposium will once again help dental professionals to raise their game. It will help enhance knowledge and provide up-to-date information on trends and developments.
---
Explore the full program and register for the free online event at 2022 3shape Symposium.