Explore the state-of-the-art facilities at UCL Eastman Dental Institute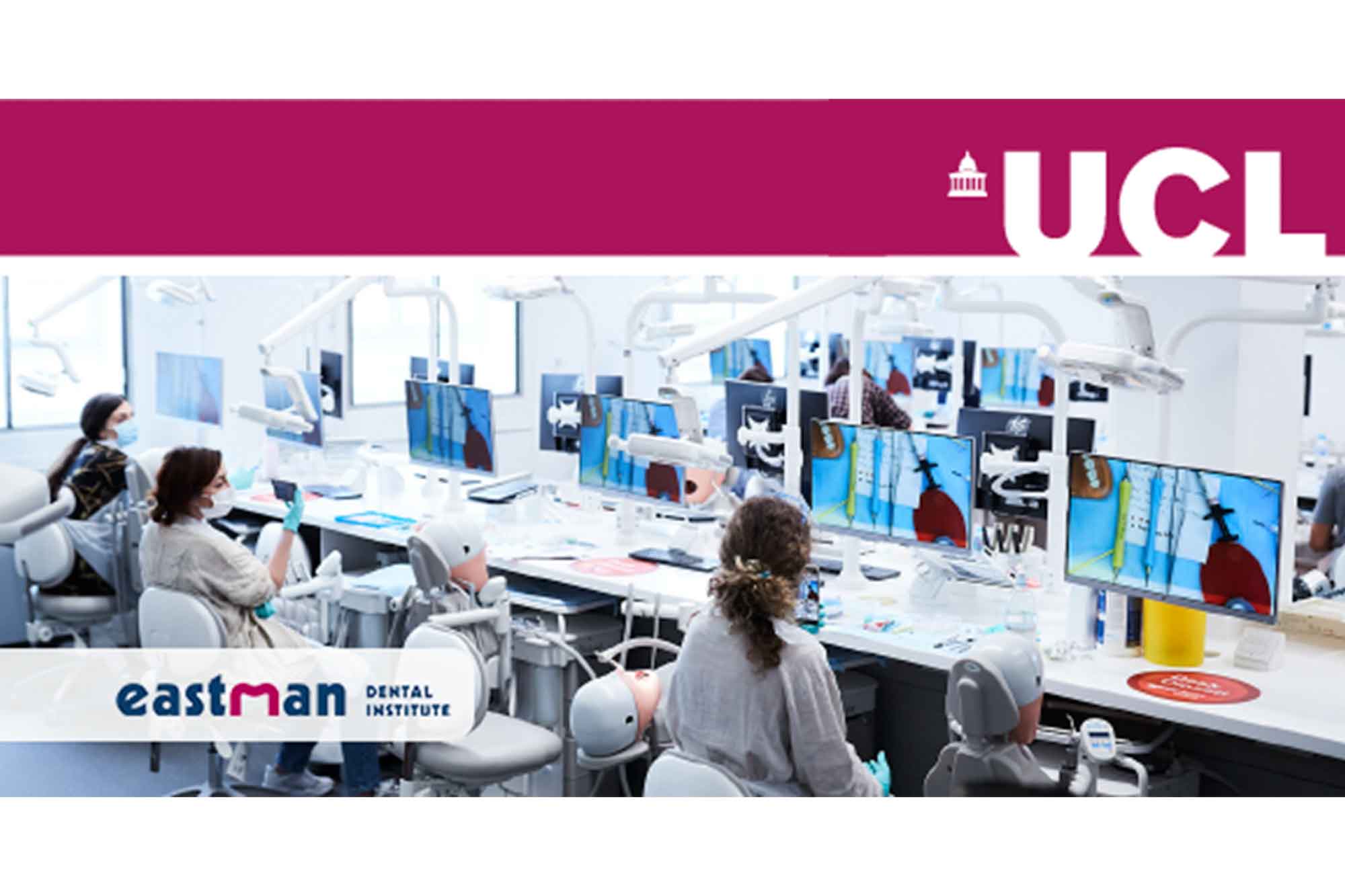 UCL Eastman Dental Institute invites you to take a virtual tour through its new facilities and browse its courses for dentists and dental professionals.
UCL Eastman Dental Institute has opened new state-of-the-art facilities.
The education spaces have been transformed to provide dedicated clinical skills labs, classrooms and work spaces that enable our student community to learn, practise and refine their skills in conditions that mimic real-life clinical practice.
Take a look for yourself. Explore our new teaching and clinical skills spaces with this immersive 3D virtual walkthrough.
Our programmes
We offer an extensive range of high-quality, postgraduate study opportunities at different levels. These include masters degrees, specialty training, certificates, diplomas, research-informed degrees and CPD courses.
Our clinically intensive programmes are led by international specialists.
We are also a world-class, research centre offering a range of doctorates. Click here to see the full list of courses available at UCL Eastman Dental Institute.
New paediatric dentistry MOOC
We have recently launched an online short course: paediatric dentistry for non-specialists.
This course is for non-specialist dentists as well as dental care professionals treating children. It's free to access with a fee to obtain a certificate.
Find out more and register for the course.
Why study with us?
UCL is a top-ranked university with world-changing research and a progressive approach to academia. UCL is rated as the top UK university by research strength.
We are innovators and brave thinkers; continually improving systemic and oral health through the innovative development of novel treatments, therapies, diagnostics and smart materials.
We invite applications from talented dental professionals who have the same approach and want to support to develop their own strategies and hone their thought processes.
Taster days
Not sure which route of postgraduate dentistry you'd like to explore? Join us at a taster day for an opportunity to meet our staff. See our facilities and gain an insight into the way our postgraduate dentistry courses work.
See the list of upcoming events here.
---
Get in touch
For more information visit www.ucl.ac.uk/eastman or contact us at [email protected].