Hussein Hassanali talks to Suki Singh about his move to private dentistry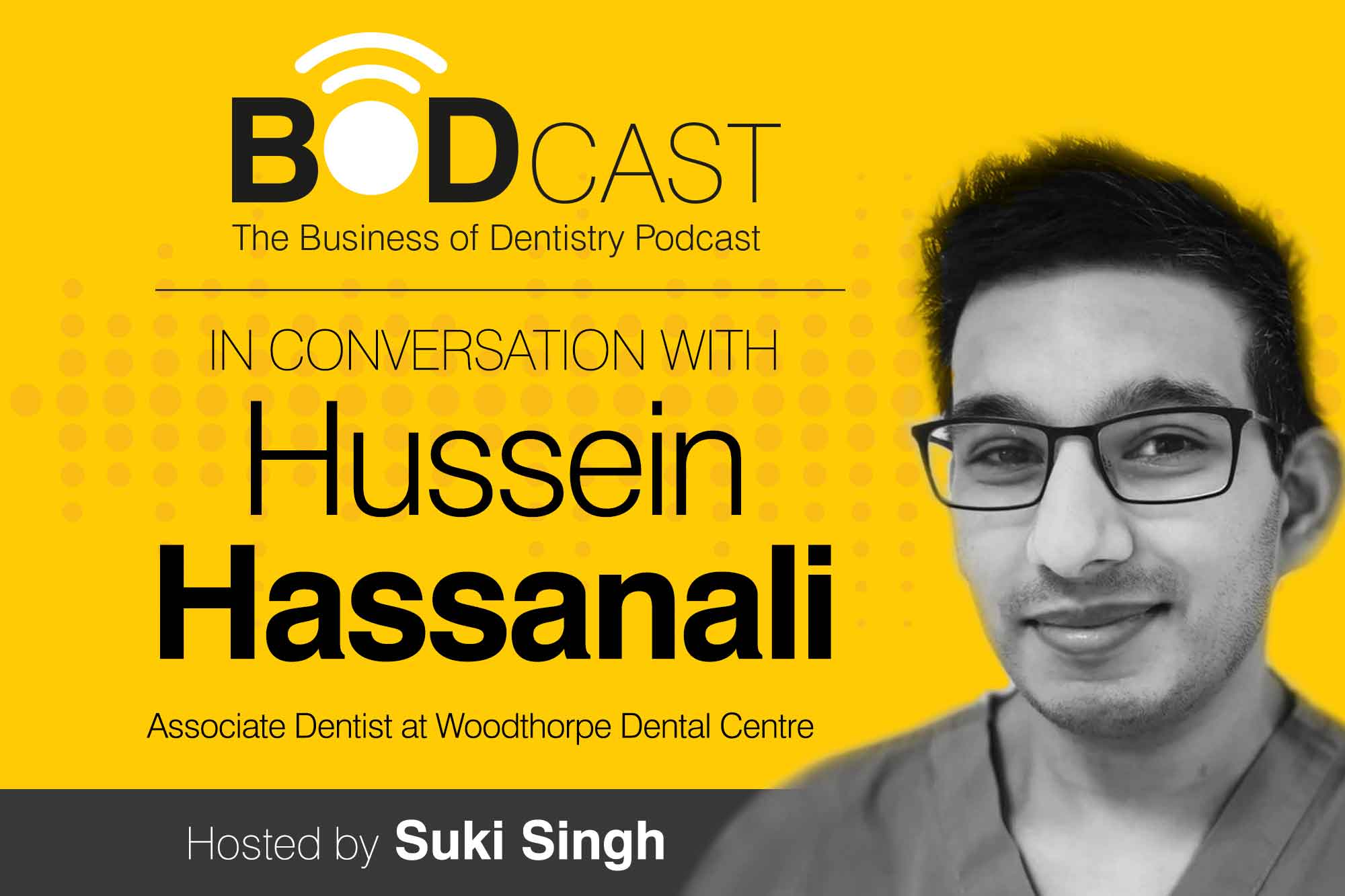 In Practice Plan's latest podcast, Hussein Hassanali discusses his motivation to move away from the NHS towards private dentistry.
When practices and dentists make the move from NHS to private dentistry, they cite a number of reasons for doing so. These include the ability to spend more time with patients, to do the dentistry they want and trained to do. As well as enjoying a better work-life balance.
And that has been the case for associate dentist Hussein Hassanali in York. He has moved away from a practice where he was predominantly doing NHS work. Now he works in a private practice where 99% of the work is in a private setting.
The move to private dentistry
During this podcast, Hussein chats with Practice Plan area manager, Suki Singh. They discuss the reasons behind why he decided to leave an NHS practice behind to spend more time working with private patients. And what he enjoys most since making the move. As well as covering what general life is like as a largely private practitioner.
If you're thinking of making the move and want to take the first step on the road to private dentistry, why not give the team at Practice Plan a call.
The team of experienced regional support managers can guide you through how the whole process works. They can help you make the right decision for your future.
Practice Plan has years of experience helping over 1,500 dental practices to transform the profitability of their business through the combination of a well-populated plan and personalised support, including marketing, business advice, events, and training.
---
To set up an initial conversation with a member of the Practice Plan team, call 01691 684165. Alternatively go to www.practiceplan.co.uk/nhs.
You can also set up a one-to-one virtual meeting with one of our conversion experts. Simply go to www.practiceplan.co.uk/events/making-the-move-from-nhs-to-private-dentistry-one-to-one-virtual-clinic to book a time that's convenient for you.