New team join MIL to lead artificial intelligence in UK dentistry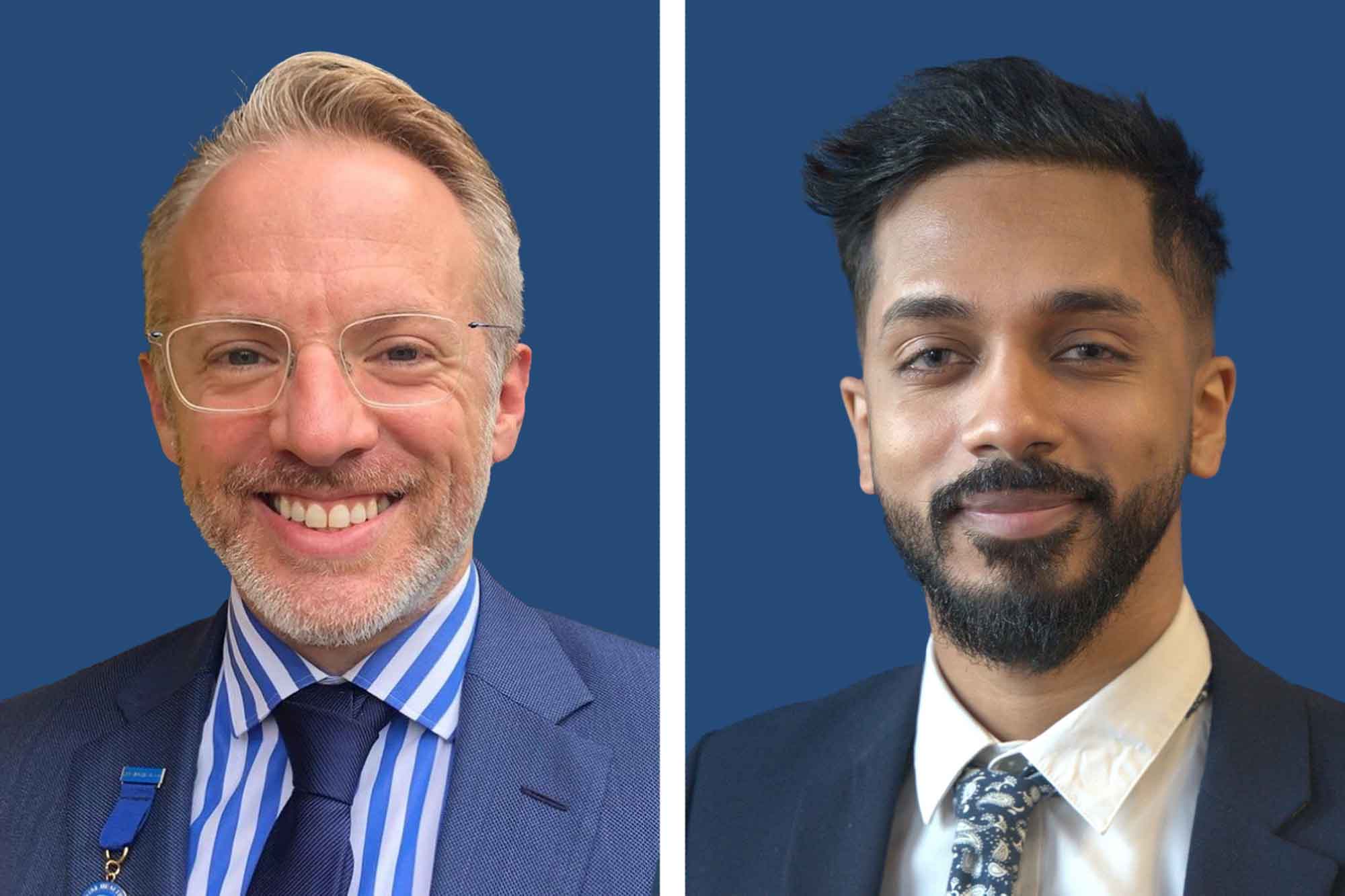 Manchester Imaging Limited (MIL) the company behind Assistdent, has announced two new appointments to its team of dental technology specialists, Drs Ben Atkins and Jana Denzel.
A spokesperson explained: 'Ben takes up the new role of director of corporate social responsibility and regulatory compliance. While Jana joins as clinical director following the retirement of Professor Hugh Devlin, co-founder of Manchester Imaging and a highly respected and widely published leader in dentistry research.
'As immediate past president of the Oral Health Foundation, Ben brings a wealth of expertise to Manchester Imaging.
'His advisory roles include press and Parliamentary representative for the British Dental Association; former Healthcare Commission adviser on dental complaints; co-optee of the NICE Public Health Advisory Committee; member of the Periodontal Steering Group for the Department of Health; chair of Salford Local Dental Committee; ambassador for Wrigleys, and performance list panel member for NHS England.
'Since graduating in dentistry in 2019, Jana has made a significant impact on the dental profession. He is one of the industry's top influencers. This year's awards recognised Jana as Best Young Dentist London 21/22.
'This year, Jana has been awarded the position of honorary global ambassador for Slow Dentistry. This recognises his outstanding contribution to improving the quality of dentistry in practice, in education, on the lecture circuit and with the general public. It is recognition from his peers as being a leader in excellence on the world stage.
'Jana lectures internationally on the subject of dental psychology and dental anxiety. He harnesses his expertise in psychology alongside his dental clinical practice.'
Advising and guiding
Commenting on his new role, Ben observed: 'As a new position within the company, this is a role that brings together two of my greatest passions in the field of dentistry; an ethical stance on the development of the profession combined with a focus on providing dentists with the technology and tools to really help in the day-to-day running of professional and clinical practice and business growth.
'I have long championed and spearheaded initiatives focused on hard-to-reach patients alongside patient education for preventive dentistry.
'The CSR element of my role at MIL will enable me to bring that passion and expertise to a company that clearly puts these at the forefront of their product development and research.
'Equally, regulatory compliance is a vital element for the profession. I'll bring both my clinical expertise and my experience of the business of dentistry. I hope to advise and guide MIL as the company expands.'
'Embracing new technology'
Taking up the position of clinical director at MIL, Jana said: 'I am delighted to join MIL. Particularly at such an exciting time in the burgeoning field of artificial intelligence in dentistry.
'Embracing new technology, AI is an area where I have a particular interest. My passion is in communicating the real benefits such technology offers to the dental community.
'Leading the clinical direction of the company, I will focus on continuing to develop my own emphasis on clinical excellence. Whilst also promoting the ways that technology can really benefit the profession.
'The combination of a continued drive for clinical excellence, together with the opportunity to communicate the outcomes of cutting-edge research and new product development to my peers make this an exciting and personally rewarding position for myself and within the wider team at MIL.'
AI in dentistry
The MIL spokesperson continued: 'MIL is leading the development of AI for the UK dental profession.
'Commercialising research from The University of Manchester's Dental School, the Assistdent AI software, the first product to be launched by MIL, is proven to enhance dentists' ability to detect enamel-only proximal caries.'
Tony Travers, CEO, added: 'We are very pleased to welcome Ben and Jana to the company.
'That two such high-profile experts in dentistry have joined the MIL team is testament to our strength in the marketplace and the credibility we have within the profession.
'We look forward to a year of significant growth. And we hope to harness the expertise that both Ben and Jana bring to our company for the benefit of the profession as a whole.'
---
For more information, visit www.manchester-imaging.com.