Case of the week – relationship with the inferior dental nerve
Alex Woodham introduces Dental Scan's latest case of the week – highlighting the LL8's relationship with the inferior dental nerve.
Region scanned: LL3-LL8
Reason for referral: to assess the relationship of the LL8 with the IDN. OPG inconclusive. Possible infection seen around LL7
Scanner used: Kavo OP 3D
Scanning protocol: 6.5x9cm FOV, 0.2mm voxel size, 95kV, 3.6mA, 20 seconds
Radiation dose: 896 mGycm2 (approximately 0.13 mSv)
Scan: click here to view online.
Observations/findings
The LL8 is unerupted and horizontally impacted against the LL7 with the mesial root apex touching the IDC.
The tooth has a normal follicle space with no erosion of the adjacent distal root.
And the LL7 displays distal calculus and severe loss of periodontal bone attachment.
There is mesial horn pulpal exposure with apical radiolucencies 1-2 mm wide.
There are bilateral mandibular lingual tori.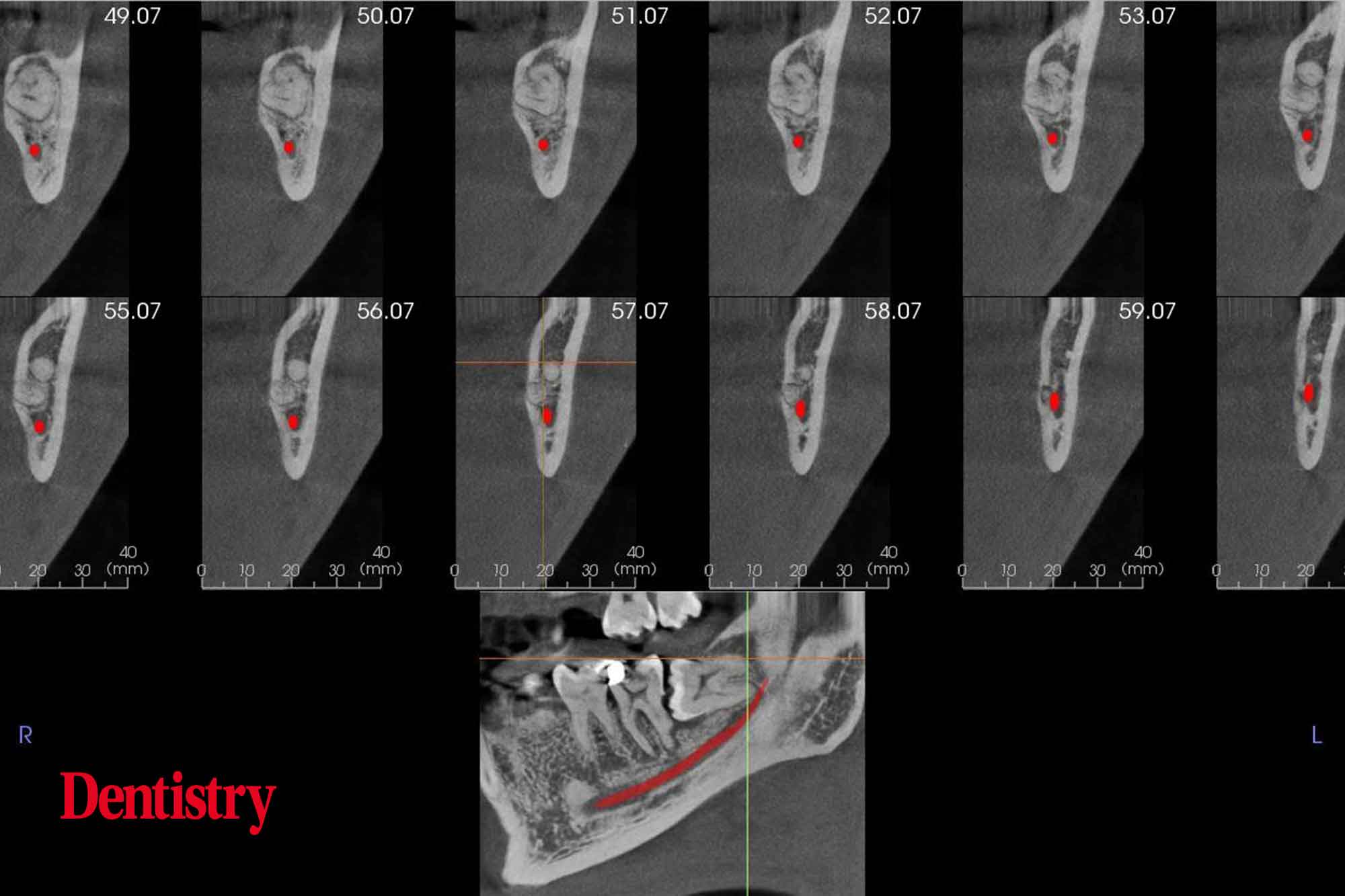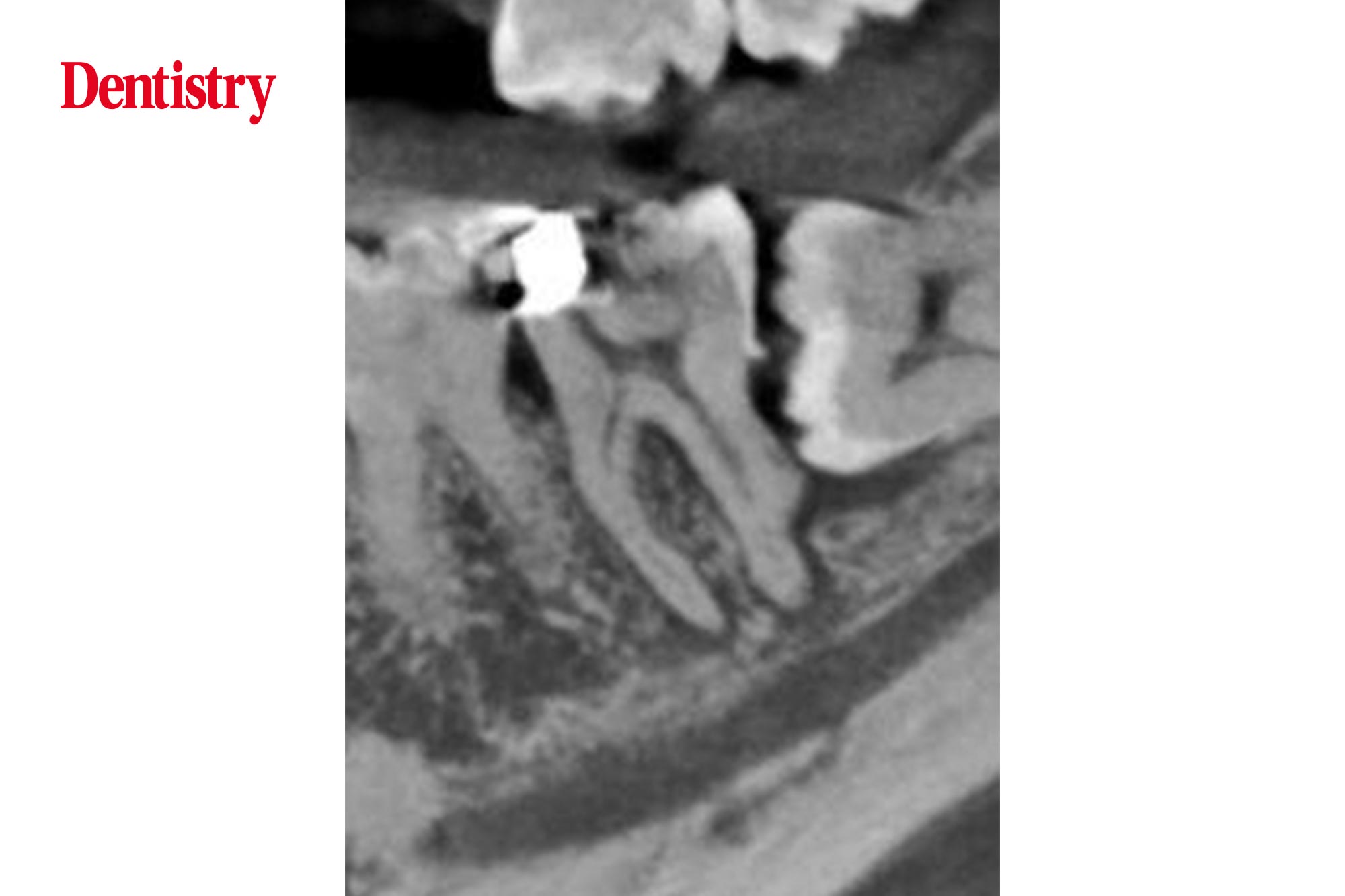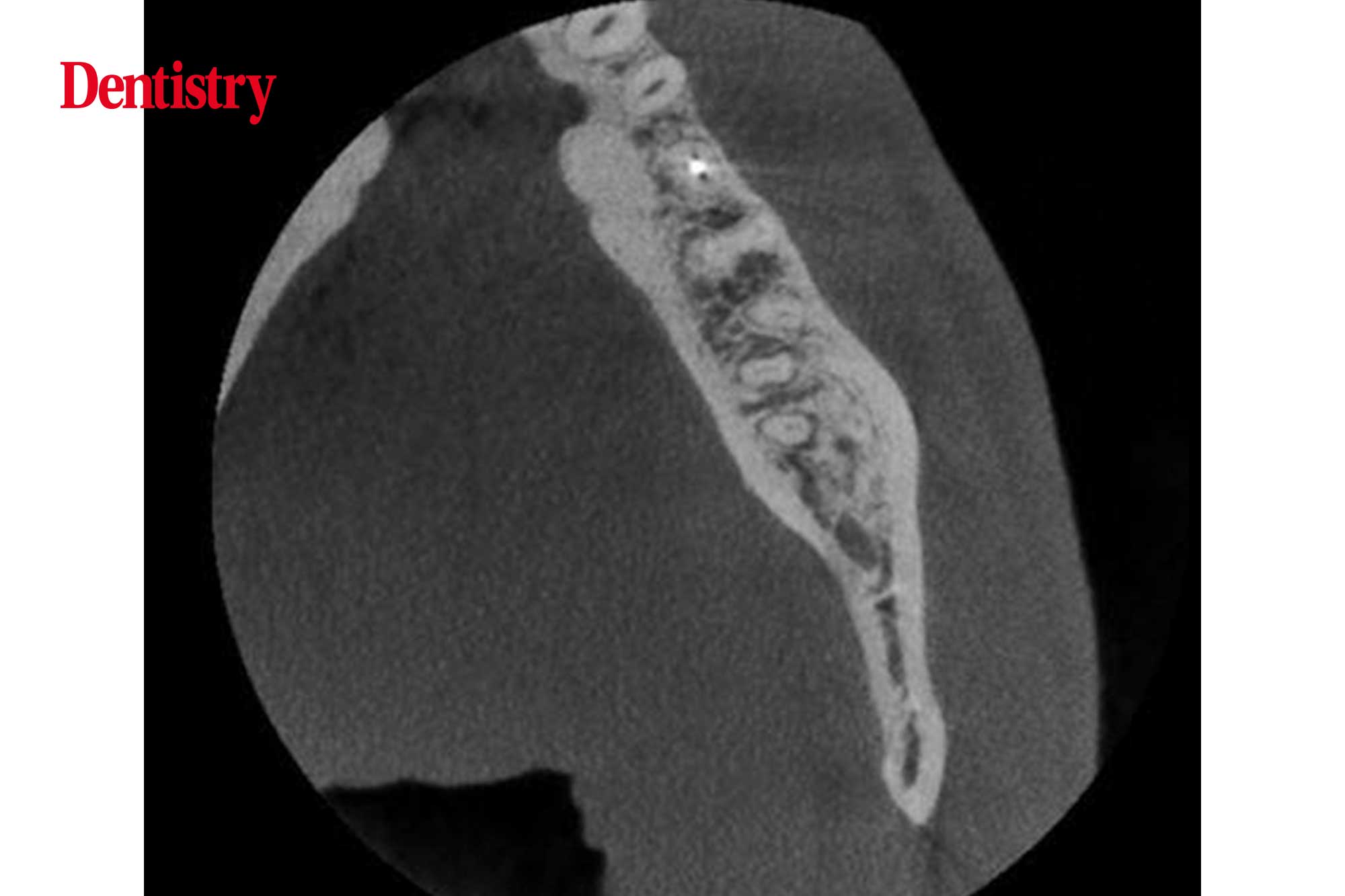 Learning from this case
Where conventional imaging shows a close relationship between the lower third molar and the IDN, CBCT may be of benefit in carefully selected cases where the findings may alter management decisions.
In this case taking a CBCT scan is justified. It defines the relationship of the LL8 with the IDN, but also demonstrates the pathology associated with the LL7 suspected on the OPG.
---
For more information visit dental-scan.co.uk.