Modern orthodontics, more or less?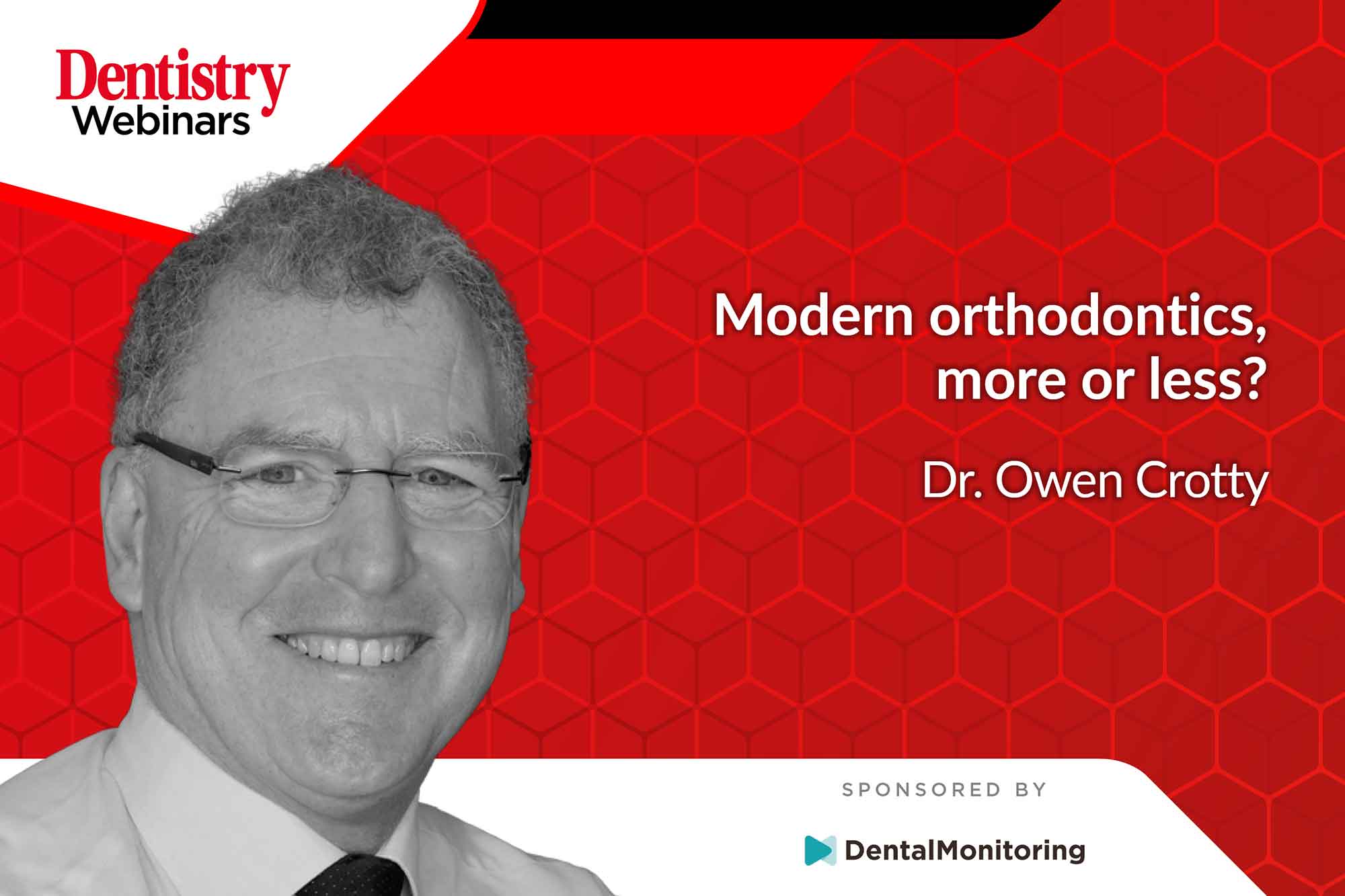 Owen Crotty explores how AI can help you offer orthodontics to patients during a free webinar on Tuesday 25 January at 19:30.
In this webinar, the possibilities opened by using an AI-supported monitoring system are explored. More specifically it focuses on Dental Monitoring and how it can facilitate the successful treatment of patients, with fewer in-house appointments but yet increased safety.
Learning outcomes
Understand the meaning of 'digital orthodontics'
Understand the similarities between traditional and more modern orthodontics
Visualise some possibilities opened up by the digital tools now available to us.
Owen Crotty
Principal at Crotty Orthodontics in Cork since 1992 and with over 30 years as a specialist, Dr Crotty has seen orthodontics evolve from analogue to digital systems.
Invisalign certified in 2006 and Suresmile certified in 2011, he is at the leading edge of digitally assisted orthodontics.
He is an Invisalign faculty member and international speaker. Owen has beta tested products for both Invisalign and for Suresmile.
He first used Dental Monitoring in 2015 and has experienced its rapid development from an interesting and innovative tool to a leader in what is likely to be the next 'big thing' in orthodontics.
---
To register for this webinar, simply visit www.dentistry.co.uk/webinar.
Catch up with previous On Demand webinars