How to learn practical implant dentistry – to improve your skills and build your business – with VSS Academy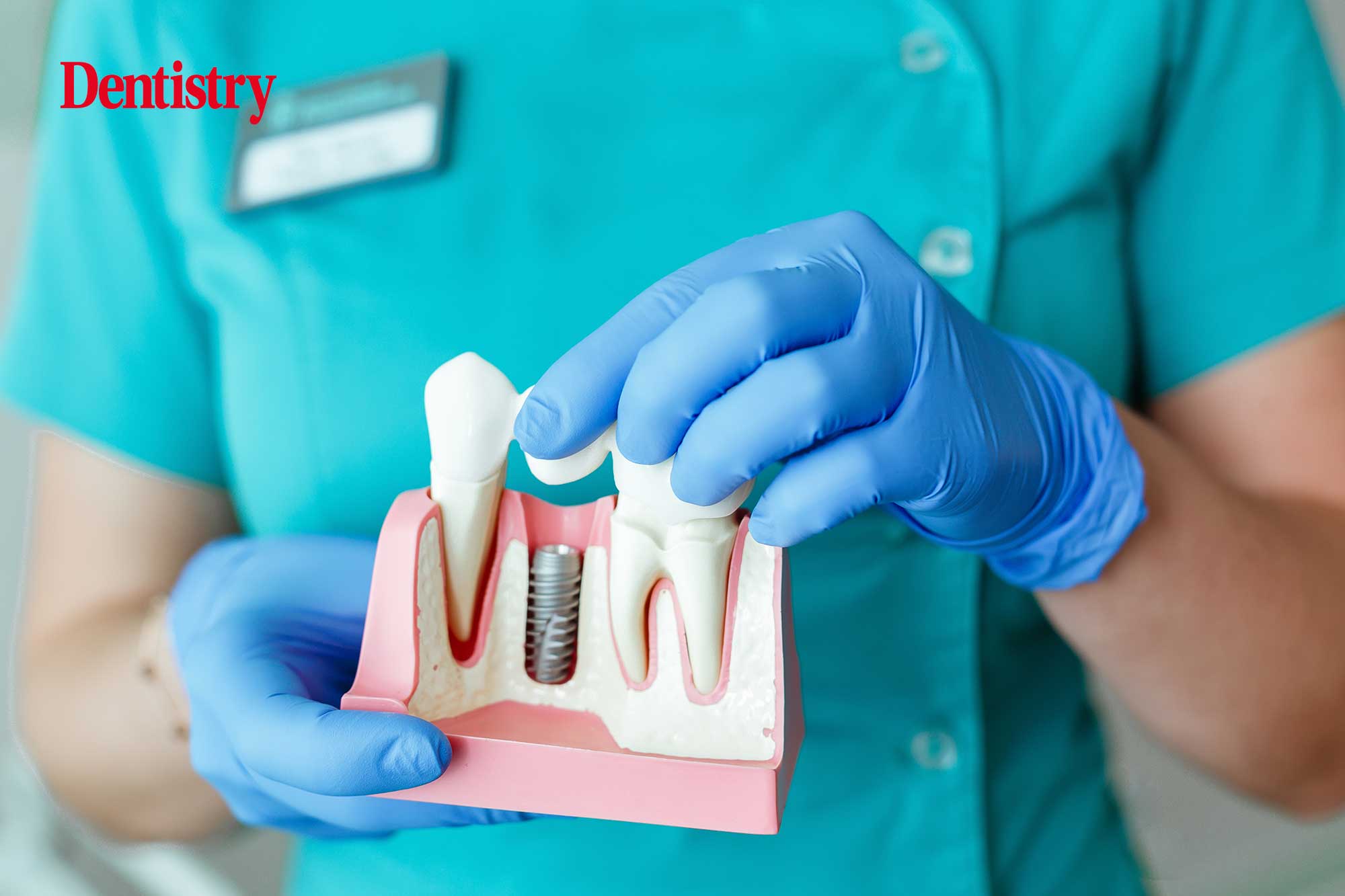 VSS Academy explains why its Certificate in Implant Dentistry is one of the most comprehensive entry-level courses available to the general dentist.
The provision of implant treatment in your practice is well known to boost your range of services and hence, increase your business.
Not only that, it is also an attractive benefit for your dental team. Their key skills and experience are also developed, which helps in your staff recruitment and retention.
There are many courses out there to help you on this education pathway. One of the most comprehensive offerings comes from VSS Academy, in the form of its Certificate in Implant Dentistry (CID) course.
Due to begin its 13th cohort on 12 March 2022 in central London, this modular course will provide more than enough knowledge, both in theory and practice, to ensure you are able to place dental implants in practice with a mentor.
Most importantly, the safety of your patients is paramount and a guiding theme throughout the course.
The course is led by Dr Fadi Barrak with an outstanding and experienced faculty who are passionate about safe teaching of implant dentistry to a new generation.
What does the course cover?
VSS Academy's Certificate in Implant Dentistry course contains around 14 modules. Each takes place roughly monthly, on Saturdays.
They cover all of the main topics required for safe implant treatment of straightforward cases. That includes:
Treatment planning and case selection
Sciences for implant dentistry
Implant design and biomechanics
CBCT
Laboratory workflow and digital dentistry
Surgical skills and implant placement
Restoration
Occlusion
Bone defects and how to deal with complications.
Blended delivery means that each delegate can progress in their own time, through recorded lectures, which are accessed in advance of every live webinar and hands-on workshop days.
Pre-webinar work is required to ensure learning is fully embedded during the sessions.
What does the course involve?
Practical sessions take place throughout the course. They ensure a progressive learning pathway from implant placement in models, then pigs heads, then fresh human cadavers before moving onto supervised live patients (clinical mentoring is provided separately from the course but can run in parallel).
UCLan recognises the course as part of its required learning pathway for access to its popular two-year part-time MSc in clinical implantology (approved prior learning). That means delegates can, at a later date, join the MSc without repeating this set of modules.
In addition from this year, as it constantly strives to enhance its courses, VSS Academy has now added 50 more verifiable CPD hours and learning contact to the existing modules. They include:
30 hours of monthly live webinar discussions on case presentations and literature reviews (delegates are required to submit at least one case and either present it themselves, or have it discussed by the group). For the literature reviews, the VSS Academy faculty panel will review new publications and then bring the most relevance to the webinar to discuss
10 hours of medical education, which covers all of the main body systems
Bespoke coaching on any aspect required by each delegate's PDP, be it leadership, business, practice or personal
Access to a mentoring program, which runs in parallel to the course, to ensure what delegates learn on the course they can take up in practice.
Don't take our word for it
Overall then, this is now one of the most comprehensive entry-level courses available to the general dentist. It will ensure you have everything you need to begin placing dental implants in practice.
However, don't just take our word for it! Here are some testimonials from the class of 2021, which completed their course in December of last year.
'Go for it. Great course, great teachers. By the end of the course you will have confidence and knowledge to start placing implants safely.'
'I would highly recommend this course for anyone planning on doing implants. The course gives you a very good understanding of different levels of complexities starting from surgical phase to the restorative in different clinical situations. It gives you a very clear outline of steps involved in treatment planning, which I think is one of the most important steps in implant treatment process. Once you finish the course you have a clear understanding as to which cases are most suitable to start and which cases can be a bit challenging.'
'Annemarie has been absolutely amazing. They are always on hand to help and are so approachable, I never felt in the dark. After completing the course you understand what a well thought-out, professional and organised process they have put together. Even though the struggles of Covid, they are always one step ahead. I feel so confident in the knowledge I have gained from Dr Fadi and the visiting professors. They provide you with everything you need to succeed. The certificate in implantology course by Dr Fadi and the team is second to none. You need to do this course.'
'Do not hesitate! It is a brilliant course! I have done a few implant courses in the past. But the strong academic aspect forces you to work a bit more and learn the art of implantology properly. The knowledge I have gained will help me for the rest of my career!'
---
The course starts in March 2022 in Central London. Places are limited, but VSS Academy does have some availability left.
Why not start your implant journey with VSS Academy? You can book your place here vssacademy.co.uk/course/vssacademy-certificate-in-implant-dentistry-2022.
If you would like to discuss the course in more detail, then please contact the VSS Academy team on [email protected], or through its website www.vssacademy.co.uk.