A special thank you to the dental profession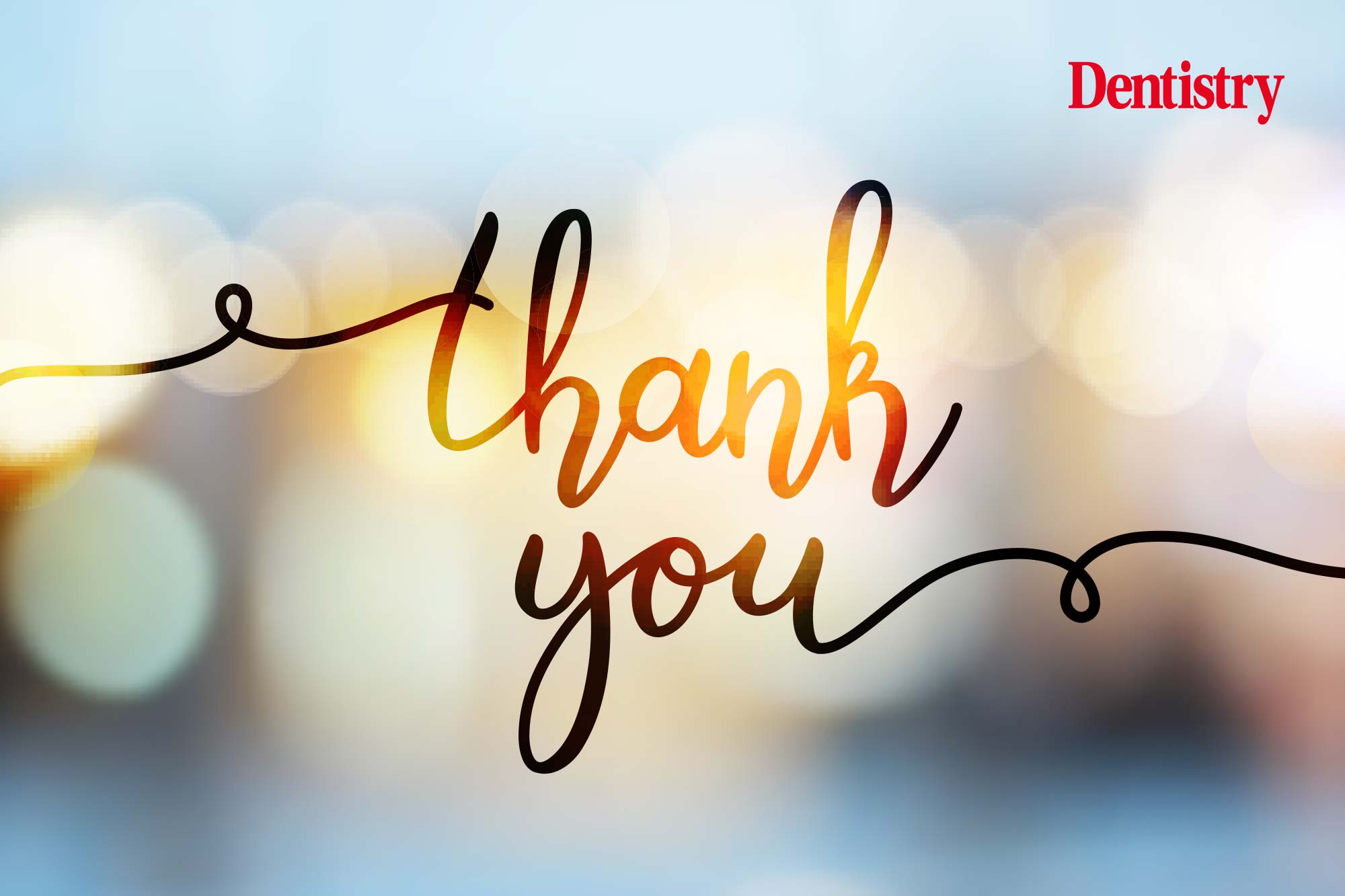 Ahmad Nounu sends a thank you to the dental profession after the challenging year we've all just come through.
These last couple of years, mental health has become a hot item on everyone's agenda.
The medical profession has been outstanding. Our dental industry has also showed determination and commitment to continue helping patients, however hard and challenging it is.
A special thank you
Dr Ahmad Nounu 'Dr A' is one of the leading cosmetic dentists in the south west. He has particular interests in embracing aesthetic smile design, whitening, implants and clear aligner orthodontics.
He says: 'We all start with aspirations and dreams early in our careers. I think we should consider ourselves very lucky. Our profession really gives us scope to expand our horizons and thrive in so many different directions.
'The world of dentistry boasts a wealth of high calibre professionals who help us get ahead of the game and also offer outstanding clinical content.
'I would not be the dentist I am today without people like Drs Chris Orr, Frank Spear, Michael Apa, Ross Hobson, to name just a few.'
Dr Ahmad explains how privileged he is to have been inspired by so many talented people. And how he feels it is time for him to give something back to his peers.
He recently set up his own production facility as well as a four-person studio/crew to ensure that all the content he creates is compelling and has the highest production values.
This video he is sharing with us is a special thank you to the profession to end this somewhat challenging year.
Click below to view it. And Merry Christmas to all of you!