Helping the homeless – a practice's mission to make a difference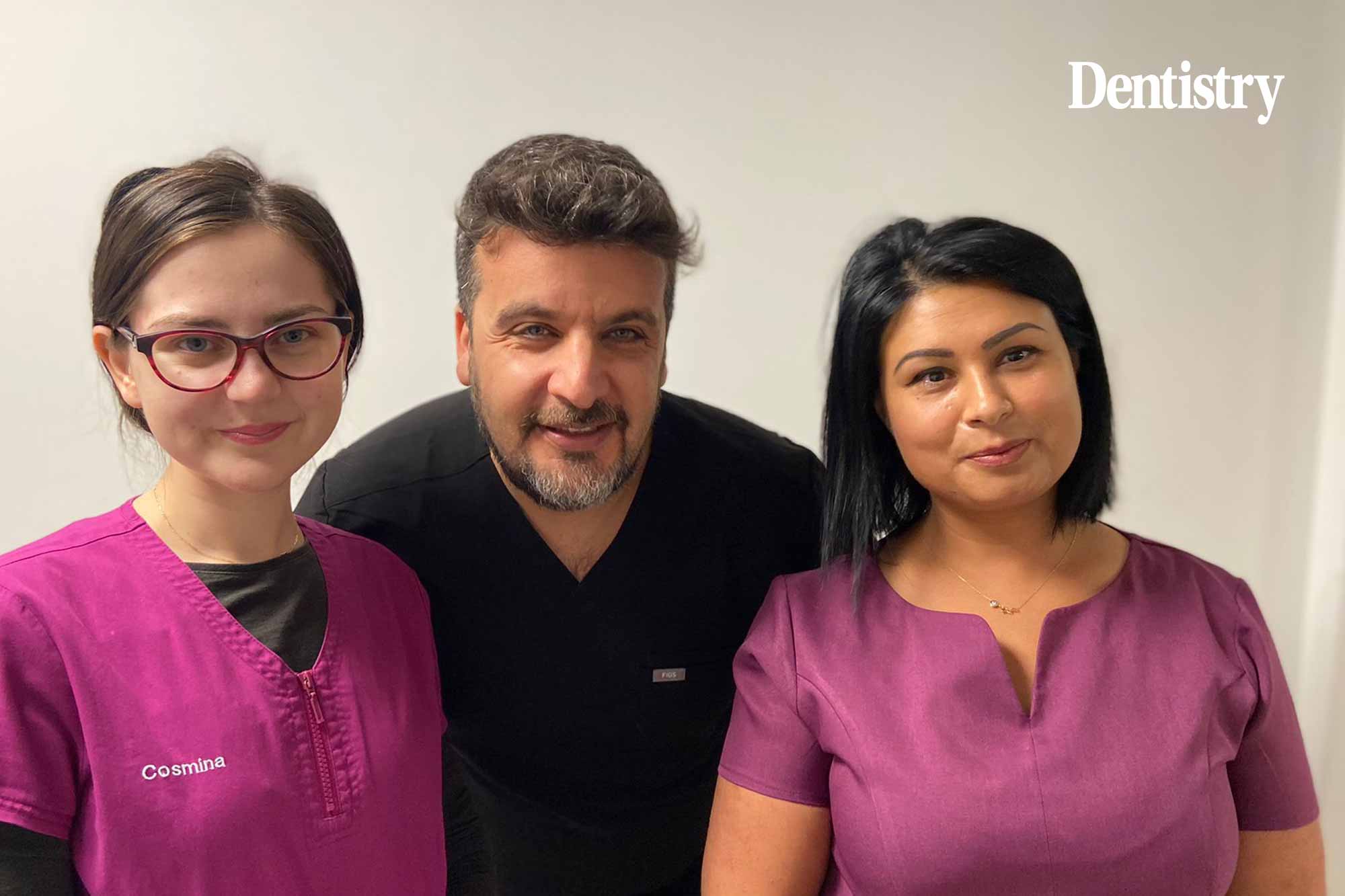 Ghassan Al-Shaikh Radi, of Acton Town Dental Practices, opens up about his 'Smile Again' project and why his practice decided to make a difference among the homeless community.
Every first Sunday in the month we open our doors officially to the homeless and destitute. We reached and have been working alongside Acton Homeless Concern, Ealing Soup Kitchens, The Upper Rooms (West Ealing), St Mungo's, Thames Reach – to name a few.
The project has been years in the pipeline. But what with the pandemic and our other dental projects in Sierra Leone on hold, it has finally taken off.
The above charities kindly advertise and help facilitate our services. Many of them manage the transport to and from the practice as well as making sure all our patients are kept safe and happy.
On the day our patients are provided with hot/cold beverages and hot meals courtesy of 'The Village Kitchen'.
The local vicar, Rev Dean Ayres, also comes along to have a chat and lend a sympathetic ear to our patients in the outdoor waiting area.
The dentistry we provide is comprehensive, not only for pain relief. This can be from having a check up and a hygiene clean to crowns, bridge work, dentures as well as braces.
This has been made possible thanks to our friend Angelo Zuccari Plini, owner of Estetica dental labs. He has provided all prosthetic work for free. Ian Breen, manager of Acton Homeless Concern, also helped me to set up the whole project and the referral system.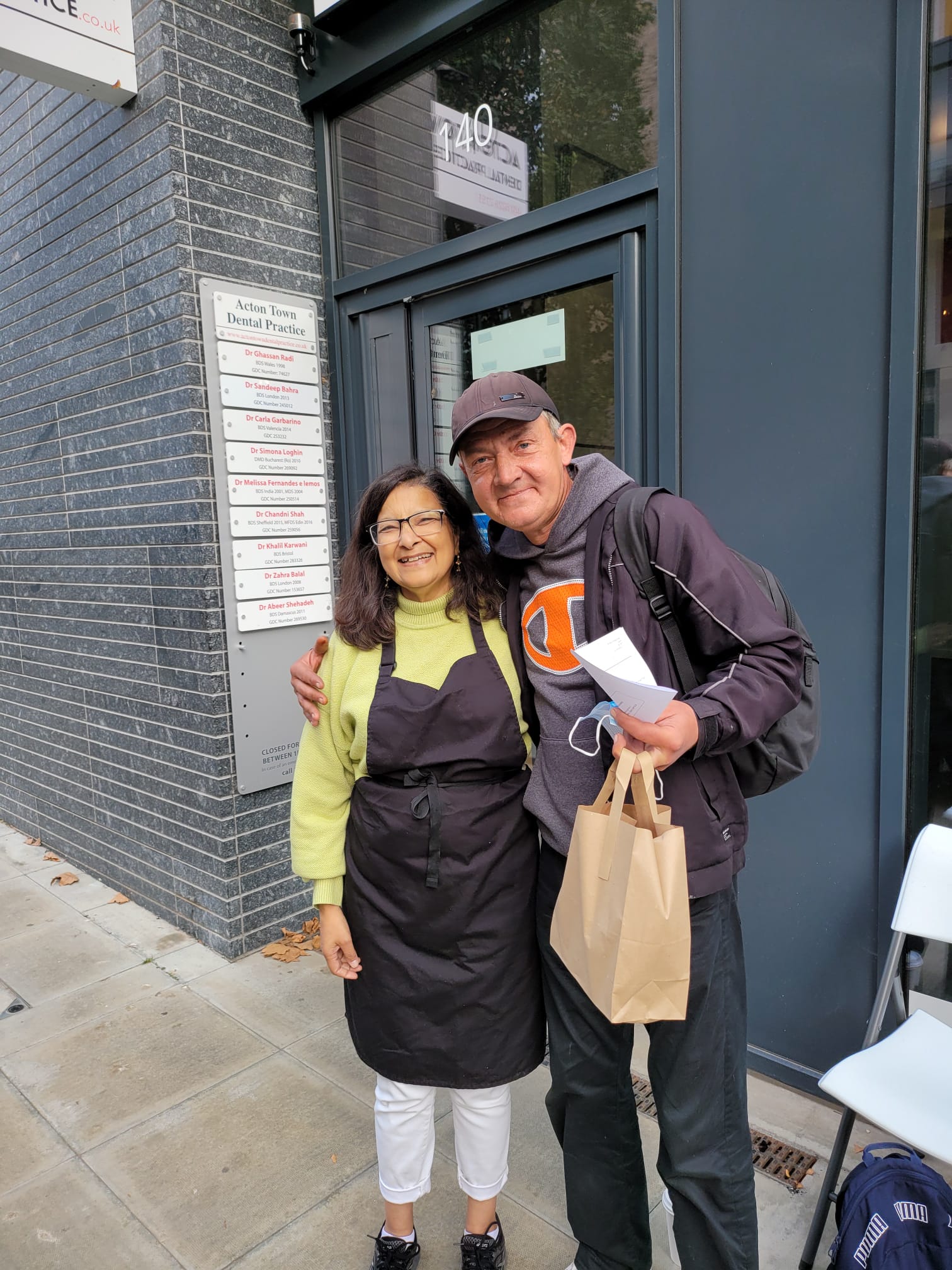 Growing numbers
Throughout the rest of the month, this service continues to be available to:
Patients whose treatment was not completed on the day
Emergencies which are logged in via the charities
People who were unable to attend on the official days.
So we have been and continue to be pretty busy.
On average we probably treat around 60 to 80 patients each month – and the number is growing.
Now we have expanded the Sunday events to include other services and entertainment. These include tapping into local talent who have come along to play violin and sing as well as hairdressers, who will 'cut while you wait'. We are also hoping to get the homeless choir involved, 'The choir with no name'.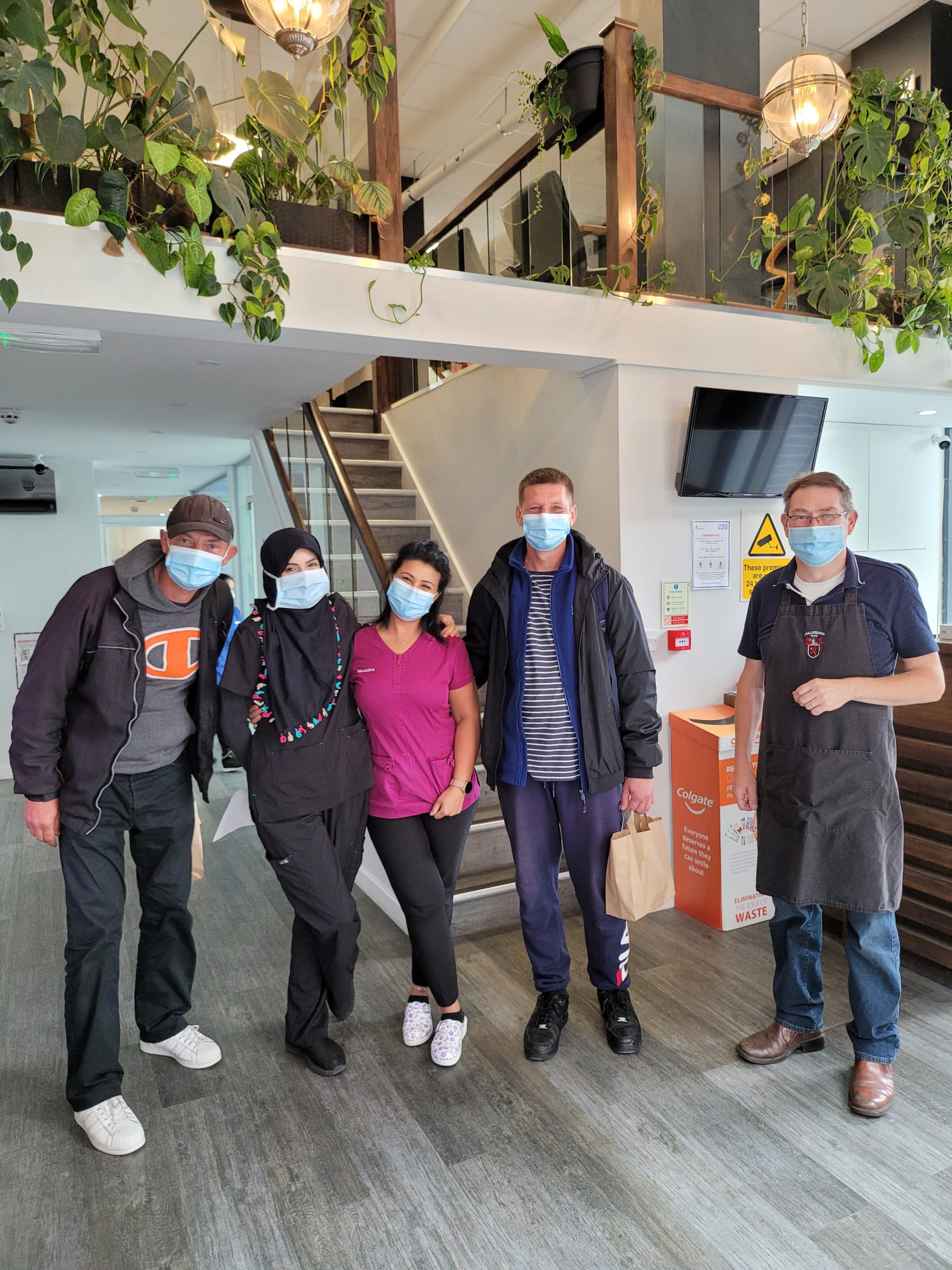 What's your background? What prompted you to help the homeless community?
As for me, I am of Iraqi origin, graduated from Cardiff University and have lived in London nearly all my life. I am married to Zahra – who is also a dentist – and have five kids.
I got into this project during the pandemic, while my activities in Sierra Leone had to take a back seat. Over there, I would base myself in district hospitals with no dental unit. Start up an urgent dental care unit and train nurses to continue the work after I had left.
They would then be eligible to do a therapist course in Freetown (capital) for accreditation.
We kicked off the homeless project, because I found I was getting frustrated with myself. When you see a rough sleeper, what are you meant to do as a compassionate human being?
I thought this dilemma would be best resolved by offering my skills. I was also aware of the potential disruption and risks toothache could cause and how easily it could be resolved.
These thoughts were the seed that initiated the project.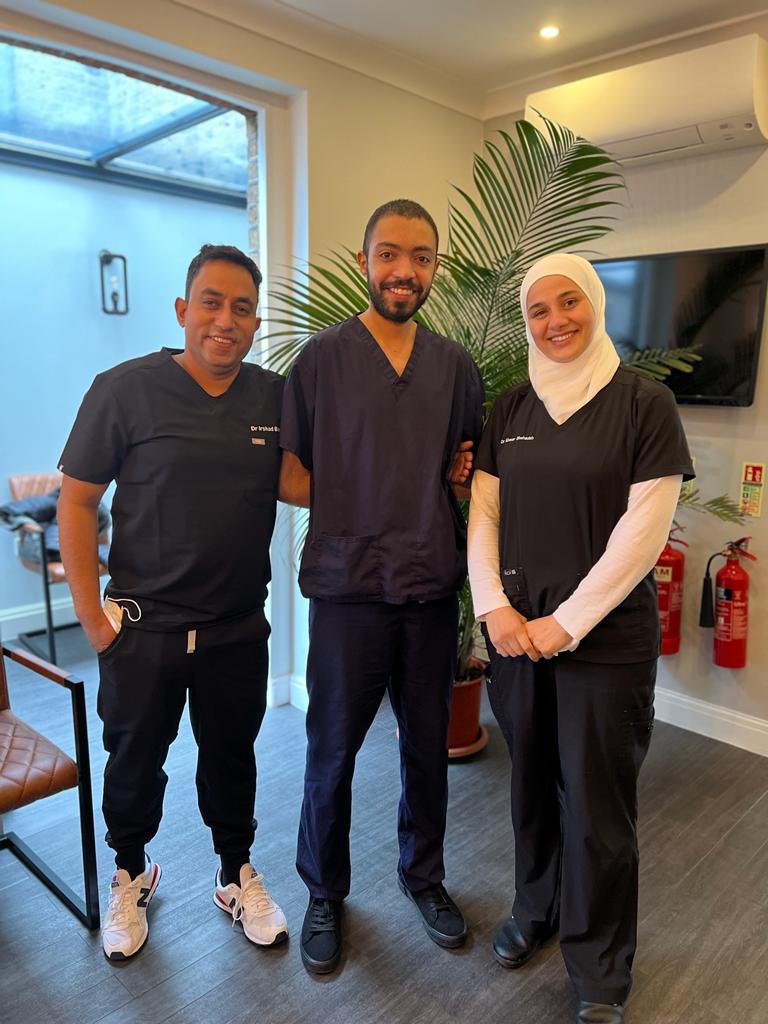 Did you face any obstacles on the way?
Not many to be honest, this group are more likely to have particular mental health issues. However, with a combination of the vetting and support of the charity mangers as well as our general patient handling experience, we seem to manage ok.
Where would you like to go from here?
I would like to expand the project so we could cover the whole of the west London area. I would then like to create a template and support system to help others to provide a similar service around the UK. Eventually having a network that allows all rough sleepers access to treatment, regardless of their location.
Have you run any other initiatives?
When we were asked to close our doors for what would be around two and a half months in 2020, like many other practices, we commenced a telephone triaging service running seven days a week.
This service was open to our patients, as well as the general public. Early on it became apparent that there were difficulties arising in the following areas:
111 was getting overwhelmed with dental emergencies and most urgent dental care centres were not operational due to a lack of PPE
Pharmacies and other outlets had run out of emergency dental kits, (temporary crown and filling kits as well as emergency braces management kits)
People were either too anxious or too vulnerable to leave the house to collect medication, for example.
It was at this point we came up with the idea to launch 'Dentist to Your Door '.
Every morning, we would prepare all necessary emergency dental kits and prescriptions. By the afternoon, we would be issued with a list of patients and with the help of the Pinner & Headstone scout leaders, we would distribute the kits and the medication (collected from the pharmacies) straight to the patient's door. We had no specific radius and have delivered to as far as Bedfordshire.
---
Follow Dentistry.co.uk on Instagram to keep up with all the latest dental news and trends.