Current concepts in non-surgical periodontal therapy – how did we end up here?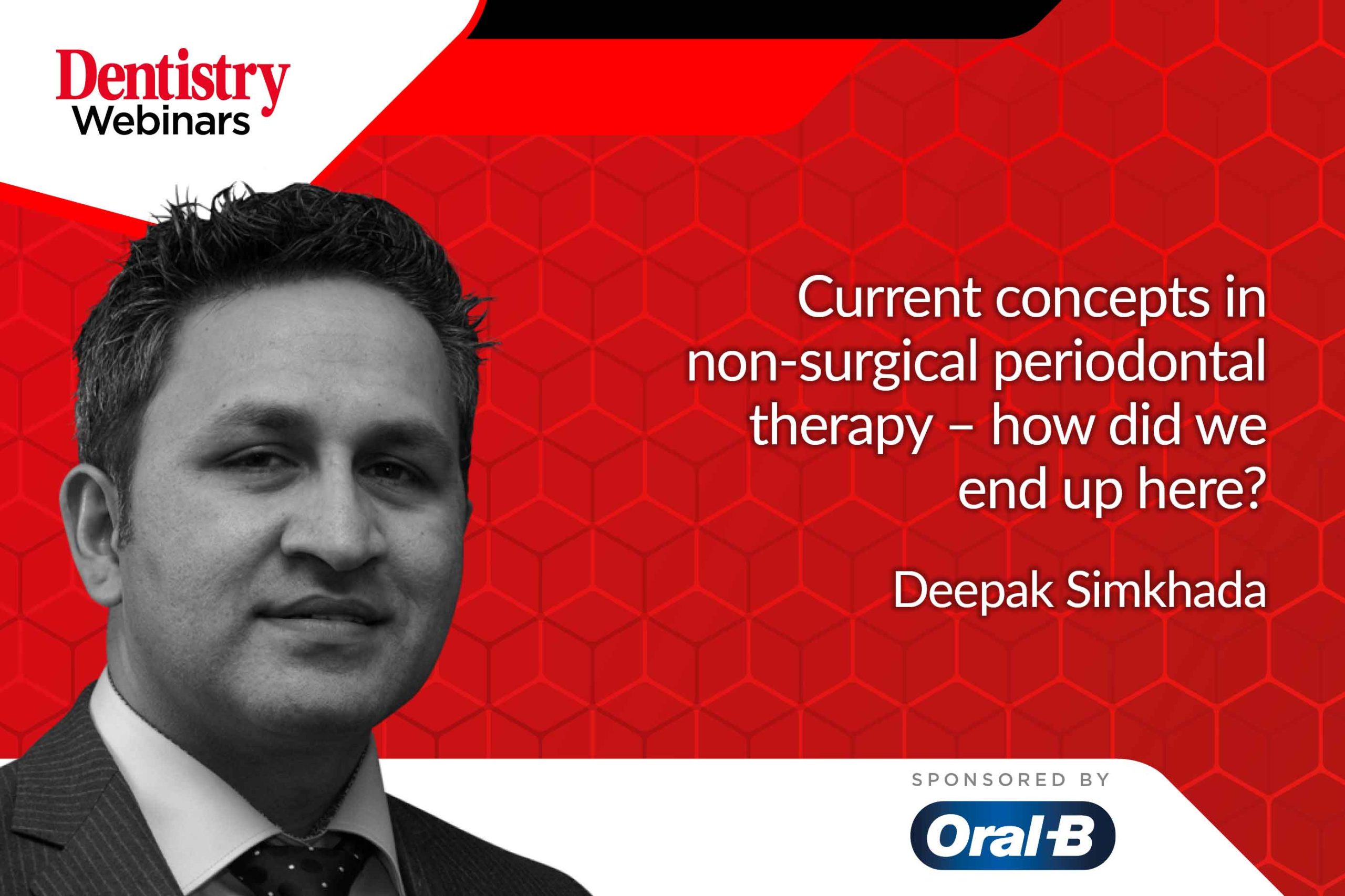 Join Deepak Simkhada as he discusses non-surgical periodontal therapy during a free webinar on the 9 November at 19:00.
The presentation aims to discuss a modern approach to treat periodontal disease non-surgically in a general dental practice.
Learning outcomes
List a few non-surgical treatment protocols followed to treat periodontal disease in general dental practice
Discuss tools patients may use for self-performed biofilm management in their home
Discuss new S3 treatment guidelines.
Deepak Simkhada
Deepak qualified from the University of Dundee (2007) with a BSc in oral health and MSc in advanced periodontal practice from the University of Essex (2018).
Later, he completed a post graduate certificate in education (PGCE) from the University of Greenwich.
Deepak has a special interest in managing advanced periodontal problems in primary care settings through non-surgical periodontal treatments.
Treating and managing periodontal patients in general dental practice has its own unique challenges. Deepak understands this from his experience working from dental hospital to corporate and independent (both National Health Service and private) practices. He incorporates this into his teaching methods and explains how to manage patients better and yield successful outcomes using a non-surgical approach.
Deepak's lectures are comprehensive, hands-on, evidence-based. He ensures he creates an open-style, fun and interactive learning environment for his delegates.
He frequently writes for dental journals and lectures at dental events on these topics internationally. Annually he organises a volunteering trip to Nepal (Oral Care for Developing Countries) to promote oral and general health and provide pain relief and general dental treatments.
Currently, Deepak practices as a dental therapist two days per week in general dental practice. And he runs courses on various aspects of periodontology internationally.
---
To register for this webinar, simply visit www.dentistry.co.uk/webinar.
Catch previous On Demand webinars: