The New Principal – thank you, next?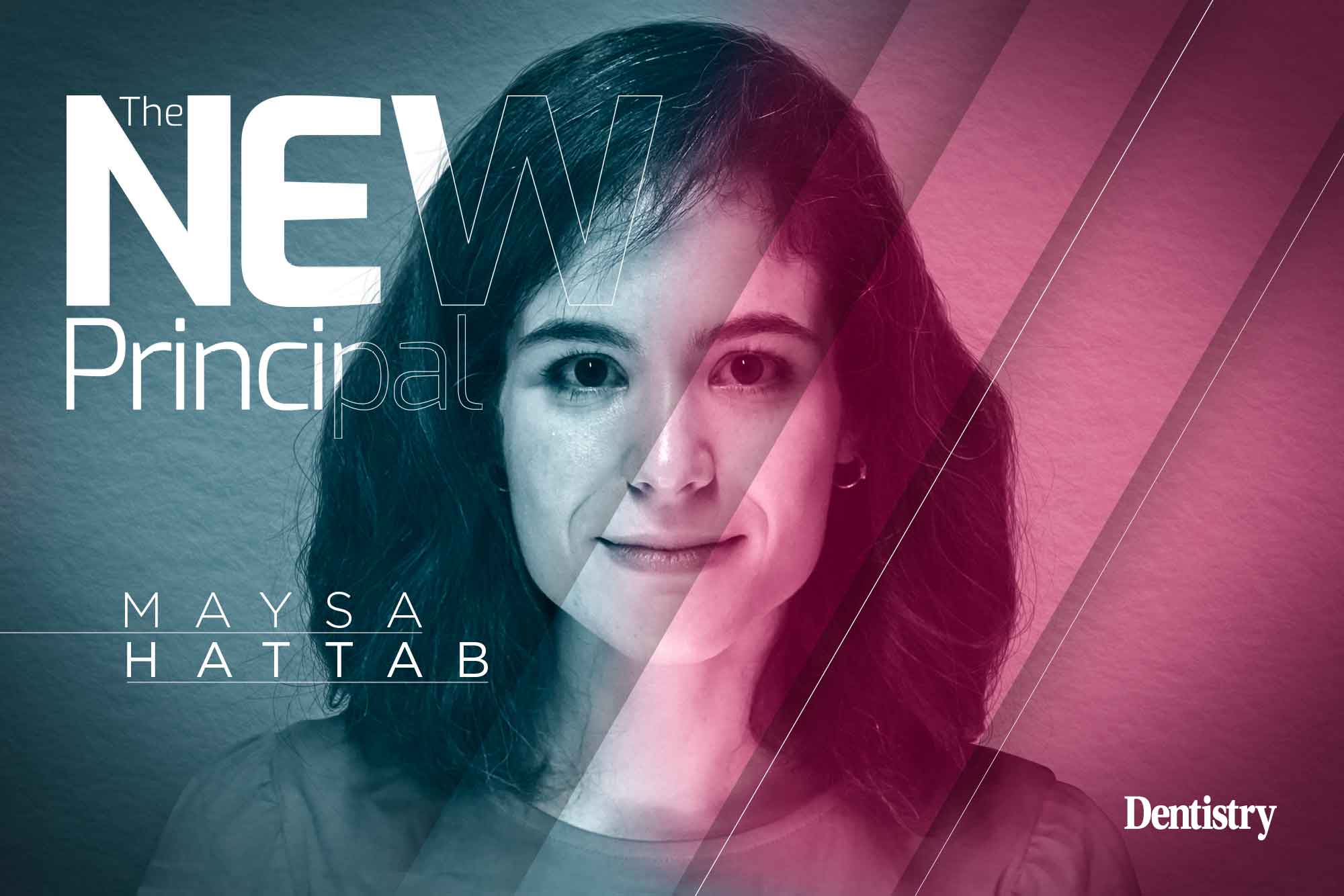 Maysa Hattab launches a new series 'The New Principal'. She will walk us through the ups and downs of practice ownership. In her first column she discusses the disconnect between associates and practice owners.
At the risk of being boring, I'll start this five-part series on practice ownership with a disclaimer. Throw a stone, an impression tray, or your missile of choice anywhere in the dental-verse and you'll hit half a dozen coaches, mentors, thought-leaders, influencers, podcasters and 'dentrepreneurs'.
I'm not any of those (and no, I didn't make that last one up).
I write, not as the next flavour of 'expert', but as a sometimes cynical, flawed fellow traveller.
Here, you'll find a personal, occasionally iconoclastic counterweight to the buoyant, Insta-ready #girlboss narrative of leading a dental business.
This series isn't just for those thinking about ownership, but anyone working as part of an independent general practice.
The business of dentistry has taught me much more than I ever imagined. Far beyond conventional models of principal-clinician or principal-employee relationships. Before we even get to treating a single patient.
Still, there's a few things I'd have wished to better grasp before signing on that dotted line.
Some of those same things might have smoothed my path through the preceding decade of associateship, too.
Why share now?
It's simple. Dentistry is still often rewarding, but seldom easy – that's not new. Business can be tough, too – also not new.
More of us are choosing to combine the two, or depart from both, in the great reshuffle: that seismic, COVID-catalysed review of job roles, careers and lifestyles.
The constant push-pull of seeking clinical rigour set against keeping a practice financially viable, never stops. Not even for a lockdown or three.
In my practice – trying to work within a creaking NHS system and the challenges of a worldwide pandemic, while attempting to provide quality patient care and balance the needs of all who work here, wound such tensions beyond all usual tolerances.
I've seen entrenched divisions grow in the online and offline dental worlds. What can appear an insurmountable distrust between practice owners/managers and would-be associates.
While this is doubtless exacerbated by some deeply unfair and unethical treatment of associates or employed clinicians, it feels symptomatic of a wrong-headed, though tempting, tendency to defensiveness and doubling down from some practice owners.
I believe such divisions also point to a profound disconnect between clinicians' goals for career growth and their understanding of what the practice they're working in needs, for both to thrive.
Social media
Part of the disconnect arises from the relentless content-churn of dental social media. Its trends and assumptions sublimated into our profession as inalienable truths.
This creates an expectation of new clinicians to set up as micro-businesses, with a cohesive personal brand identity and career strategy. Often long before graduation.
Such expectations might lead to a conviction that practice management decisions can't contribute visibly to said personal brand, demonstrates lack of support, or lack of opportunities for development. Both often cited in clinician-practice breakups.
Not a great leap, then, to imagine these factors also drive some of the recruitment and retention crises afflicting dentistry. These in turn feed the immense access problems patients face across the UK.
No longer a young dentist
Though a local view on this won't solve all the above, I hope to share more thoughts in part two and those that follow. I want to prompt empathy, dialogue, and the rebuilding of some much-needed trust.
I realise, heartbreakingly, that if I'm writing this, I've at last killed off the comforting delusion that I'm a 'young dentist'. Or a 'young' anything else.
Doing so brings with it a bracing, clear-eyed kind of liberation. Much like realising many of us won't ever make a '40-under-40' list. Ageing out of becoming a maybe-wunderkind can grant other possibilities. Not least, the space to truly consider what practice ownership means for you, as clinician, owner, and human being.
In part two: existential terror, mistakes, and hard-won observations on the first-time practice buyers' experience. And a not-that-presidential first 100 days.
Things not in part two: weaponised impression trays.
---
Follow Dentistry.co.uk on Instagram to keep up with all the latest dental news and trends.