Calling all GDPs! Are you implant ready?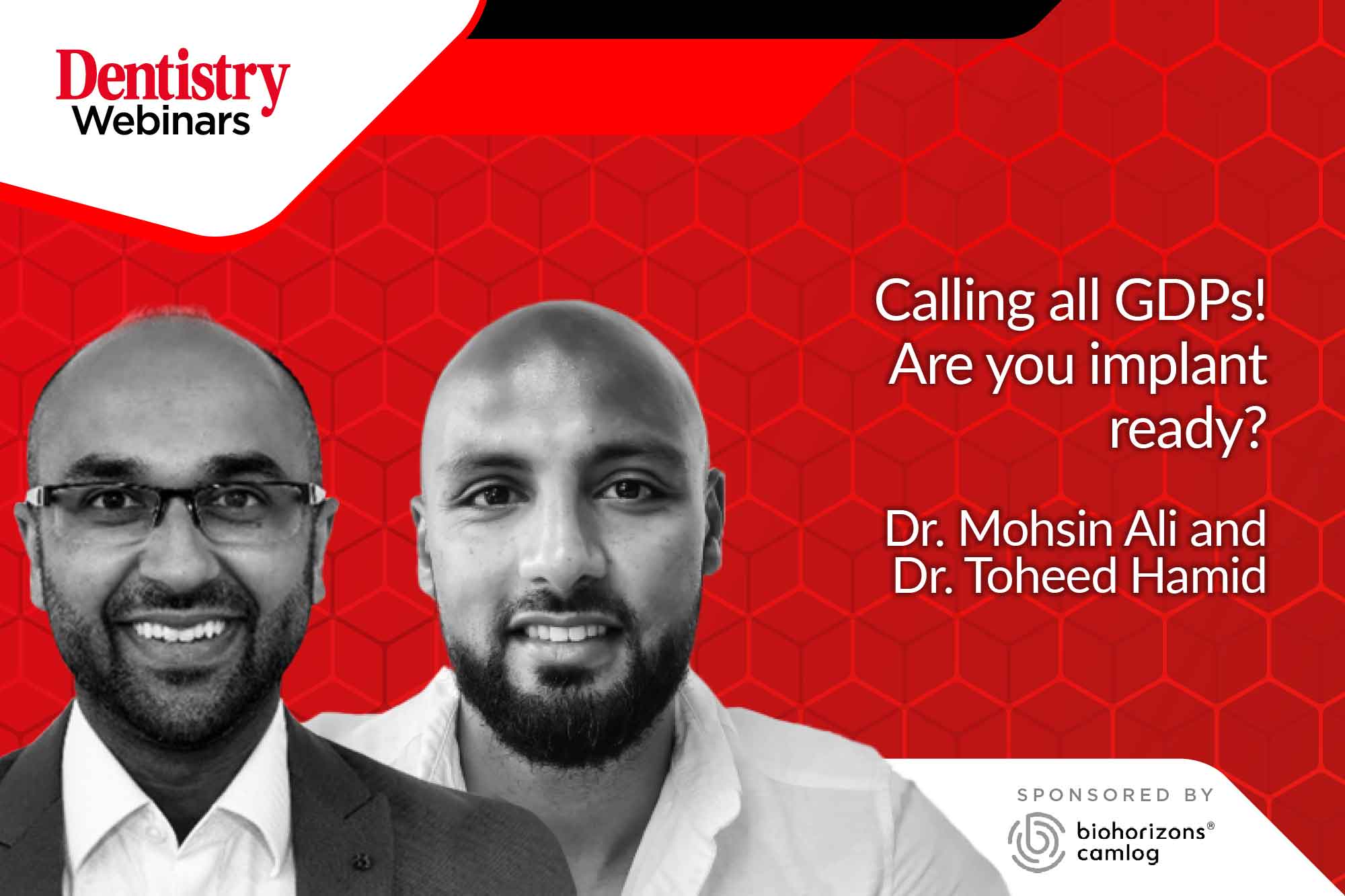 Mohsin Ali and Toheed Hamid will discuss the benefits and importance of dental implants during a free webinar on Thursday 2 September at 19:30.
All GDPs should be confident in talking about implants.
Think about it…how many of your patients have missing teeth or are due to have a tooth removed? Can you confidently speak about implants as a treatment option in these cases?
This webinar is designed to help you do just that! Join us and learn the fundamentals of talking implants with patients.
Learning outcomes
At the end of this webinar delegates should understand:
How to offer the best care to patients
The short, medium and long-term benefits of implants
The importance of socket preservation
The different pathways to enhance clinical skills in relation to implants.
Mohsin Ali
Mohsin completed the flagship postgraduate diploma in implant dentistry with the Royal College of Surgeons. He furthered this with advanced training from some of the world's most renowned dentists.
Mohsin is reassuringly experienced in the whole spectrum of implant dentistry taking referrals from dentists in London, Essex and the home counties.
He regularly mentors implant colleagues and also visits a select few practices to provide implant, sedation and surgical services.
Toheed Hamid
Toheed furthered his postgraduate education by undertaking two years of the MSc in dental implantology course at the University of Bristol.
He is a member of the International Team of Implantology, and regularly attends courses to expand upon his knowledge.
Toheed has been placing implants since 2014. He spends most of his time travelling between practices placing and restoring implants.
He also mentors dentists who are new to dental implantology and helps their development and growth. Toheed's special interest lies in dental implants and the many benefits they can provide to patients. He also has a special interest in oral surgery and complicated tooth extractions.
---
To register for this webinar, simply visit www.dentistry.co.uk/webinar.