Two in five athletes bothered by their oral health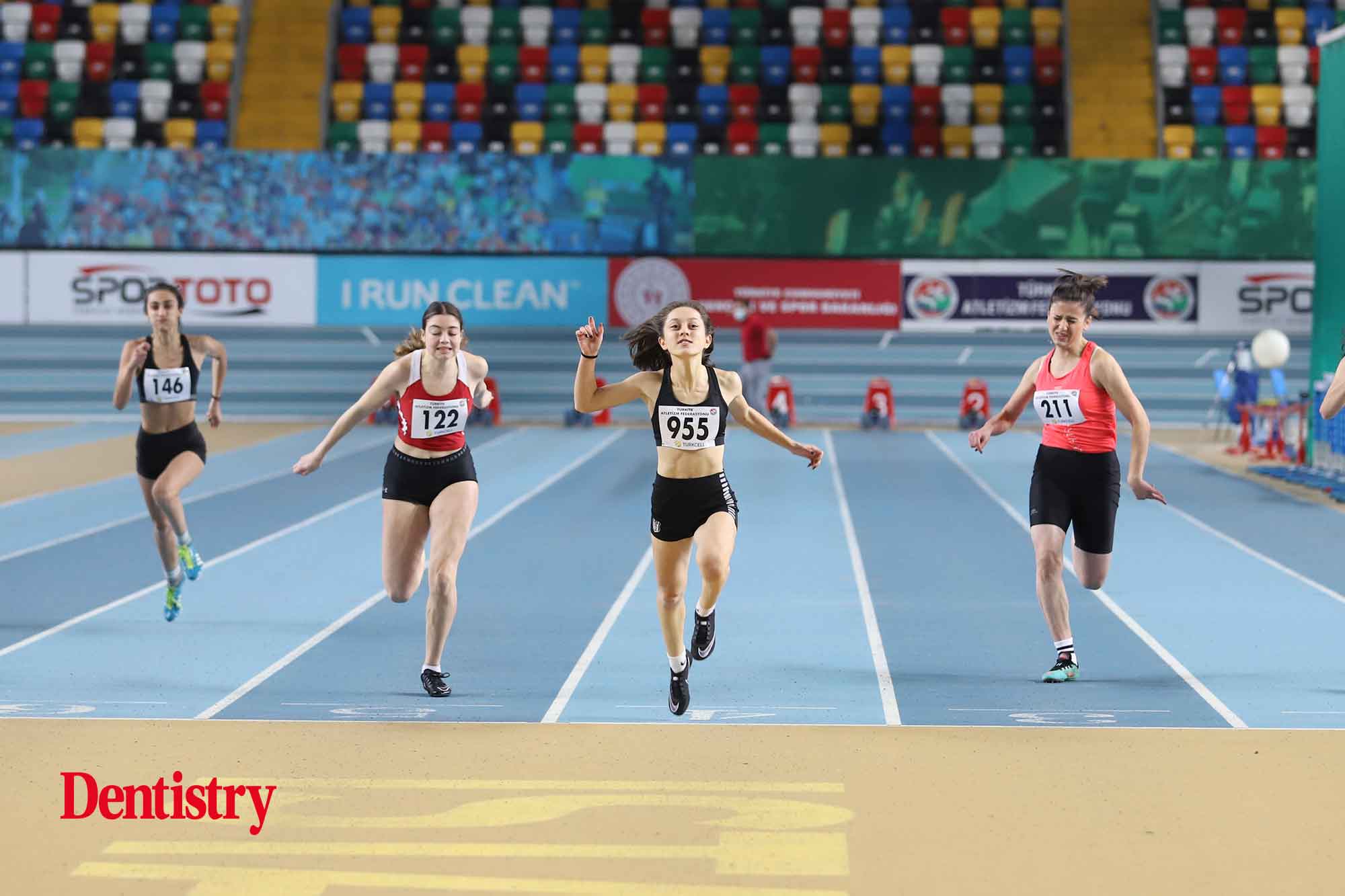 A new study from Sunstar also reveals that 28% of athletes feel poor oral health impacted their quality of life.
Top athletes are more susceptible to many oral diseases due to consumption of high sugar energy drinks and snacks. However, whilst many tests monitor all other aspects of health, oral health is often neglected in sports.
The study asked 302 athletes questions about their health shows 40% feel 'bothered by their oral health'.
'We are striving to raise awareness of the importance of good oral hygiene to athletes and to their overall performance,' Dr Marzia Massignani, senior manager scientific affairs at Sunstar, says.
'With a whole line-up of sports this summer, it's another good opportunity to get this message across.
'So that not only do more top athletes understand this performance link, but sportspeople worldwide do as well.
'Brush your teeth twice a day, clean between your teeth, and rinse your mouth after meals. And don't forget your dental check-up twice a year.'
Oral health impacts on athletes
The study also shows 55% of athletes have dental cavities, 45% suffer from dental erosion and 76% have periodontal disease.
It suggests the different ways oral health can impact an athlete's performance include:
Affect quality of life and overall well-being – two areas that are also key for high athletic performance
Both tooth decay (cavities) and gum disease can cause and maintain inflammation and infections in the body
If an athlete gets an infected tooth or mouth abscess, or another painful dental condition, it is more likely they will either perform badly, or possibly even withdraw from a competition or training.
Making changes stick
Recent studies show elite athletes who make basic oral health improvements report significantly reduced negative effects on their performance.
In a study carried out by University College London, participants had considerable rates of oral disease – including tooth decay and gum inflammation.
In turn, these symptoms negatively impacted their sporting performance and wellbeing.
'Poor oral health of elite athletes is common and we associate it with negative performance,' said lead author, Dr Julie Gallagher.
'However, compared with other health and training pressures, oral health care is not a high priority in elite sport.
'We therefore wanted to develop a programme which was aligned with the existing high-performance culture of the athletes and their teams.
'Underpinning the study was health behaviour psychology. This included education, self-motivation, goal setting, and an easy-to-use toolkit, ensuring the athletes had a readily available opportunity to improve.
'We believe that bringing behaviour change science together with an understanding of the athletes' and teams' priorities is key to making changes stick.'
---
Follow Dentistry.co.uk on Instagram to keep up with all the latest dental news and trends.