The importance of skin treatments in facial aesthetics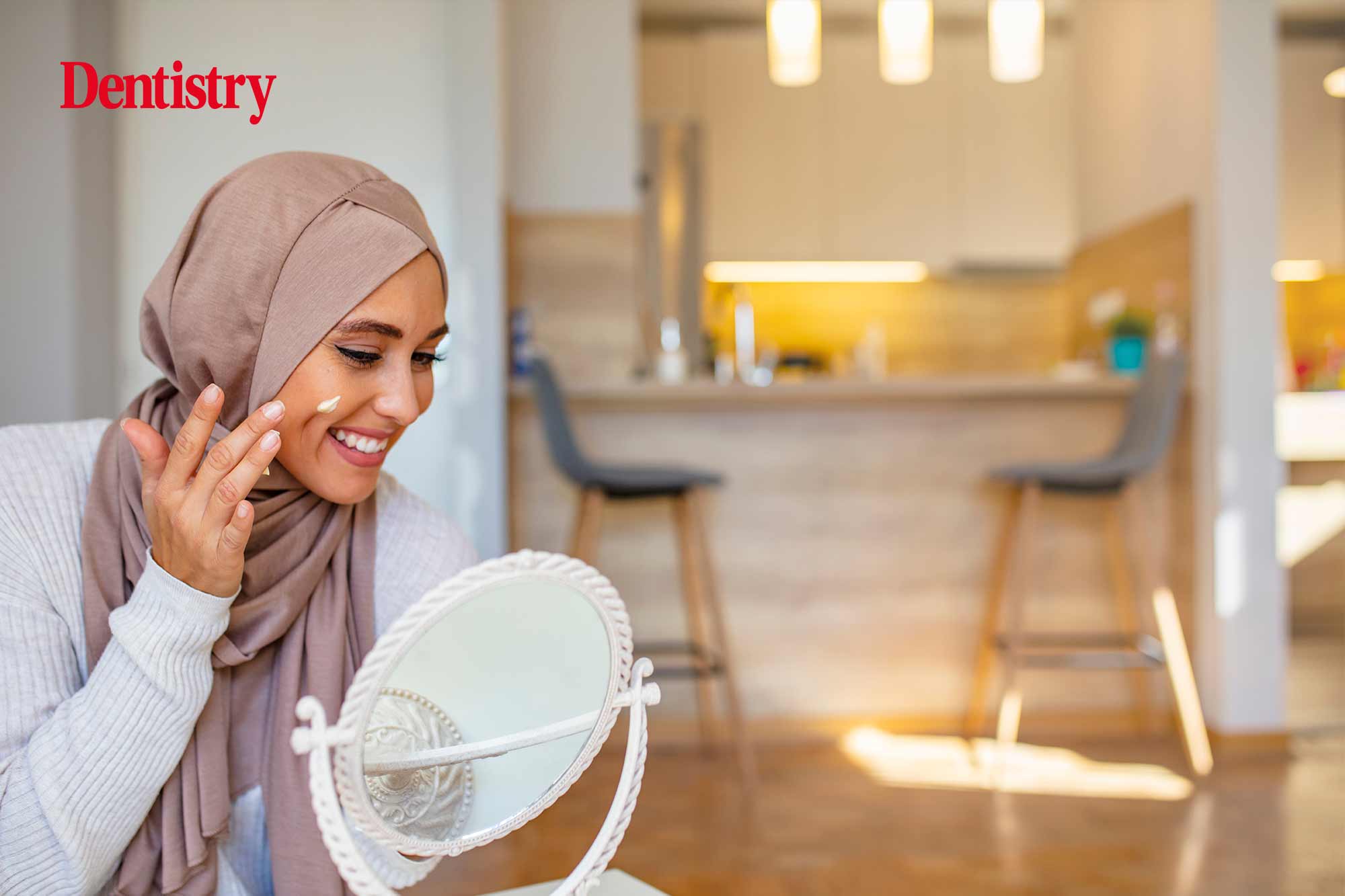 Multi-award-winning practice manager, Joanna Koussertari, explains the importance of treating the skin.
I have been involved in facial aesthetics for 12 years working alongside Dr Ian Hallam MBE at Meon Face in Hampshire, and attended many training courses and conferences during that time.
I have always been passionate about skin health and often felt its importance has been underestimated by many aesthetic practitioners.
The focus, understandably, is on treating lines, wrinkles, volume loss and laxity or on enhancing beauty by enhancing cheek contour or lips.
But if the skin does not look vibrant, glowing and healthy, the patient will never look their best. A person with fabulous skin, even with some lines and wrinkles, will have a natural radiance.
Skin rejuvenation
Skin rejuvenation can involve many different modalities and must be tailored to the individual. It can include any of the following:
Skincare advice

Peels
Microneedling
Hyaluronic acid skin boosters
Collagen stimulating fillers, such as Ellanse, Radiesse and Sculptra
PRGF (plasma rich in growth factor)
IPL (intense pulsed light)
HIFU (high intensity-focused ultrasound)
Lasers
Radiofrequency
Plasma devices.
To successfully provide skin rejuvenation it is often necessary to use a combination treatments and, of course, skin treatment is not a quick fix. It requires ongoing treatments combined with the use of appropriate skincare products.
For the purpose of this article, I will concentrate on the advanced cosmetic procedures I use for removal of skin blemishes such as tags, moles, age spots, telangiectasia, spider naevi, millia, seborrhoeic keratosis, naevi, and small cysts and syringoma.
The devices I use for blemish removal are the Sterex Thermolysis device, which uses the principle of radiofrequency, and the Plasmage device, which uses plasma energy generated by ionisation of the gas in the air.
Case presentation
This 69-year-old businessman attended for a routine dental examination and mentioned his concern about unsightly skin blemishes on the sides of his face. In fact, it was his wife who suggested having them examined.
He had a history of sun exposure when he was younger, with little or no sun protection.
I suggested he arranged another appointment to see me so I could carry out a thorough assessment and explain the treatment options.
Consultation
I subsequently saw the patient for an assessment.
The patient explained that his business is the manufacture of peptides for dermal fillers and high-end skin products.
He attends international conferences and meets company directors to promote his products and increase foreign exports. He has become aware that the appearance of his skin is a contradiction to the health benefits of the products he is promoting.
On assessment, he had multiple thick, raised, discoloured lesions, surrounded by multiple smaller legions on both sides of his face and the sides of his forehead.
These were seborrhoeic keratoses, which are common, harmless, non-cancerous skin growths. They are not contagious and usually appear from middle-age onwards.
The lesions clinically appear as grey-brown-to-black plaques with a 'stuck-on' appearance, and usually found on the back, shoulders, chest or face. They can become raised, gradually get thicker and may show a verruccous surface.
The lesions are rarely painful, but it is important not to scratch or pick them as this could lead to bleeding, swelling and potential infection.
Treatment options
The treatment options for removing seborrhoeic keratosis are as follows:
ACP (advanced electrolysis) using the principle of radio-frequency (Figure 1)

Plasmage – this is the use of a plasma device
Curetting
Ablation-vaporising using a laser
Cyrosurgery.
These options were explained to the patient, including the treatment itself and the after-effects.
My treatment of choice is advanced electrolysis using a Sterex Thermolysis radio-frequency current (Figure 2).
Sterex needles were one of the world's first pre-sterilised, single use, disposable electrolysis needles and are still one of the world's leading electrolysis brands.
The very fine needle is used to either cauterise or lift away the superficial epidermis, depending on the type of blemish being treated. It works very well for the removal of seborrhoeic keratoses.
After removing the lesion, a scab will appear for up to two weeks. Once this has healed, the blemish will be fully removed with low risk, minimal downtime and without scarring of the skin.
The patient was keen to go ahead and arranged another appointment.
Treatment to the right side
Preoperative photos were taken (Figure 3) and consent forms signed.
Because there were so many areas to treat it, was decided to treat the forehead on the right side first.
The skin was cleansed first using a non-perfumed cleansing facial wipe, followed by Sterex skin disinfectant. Pliaglis (70mg lidocaine in 1gm) topical anaesthetic was then applied for patient comfort.
The skin was once again cleansed and disinfected. I then used a needle size F10s two-piece with the current type set to diathermy, and the intensity used was 32/38.
The large lesions were completely removed and the small lesions around them were cleared away (Figure 4). The skin was soothed with witch hazel and a plaster applied.
Aftercare instructions were given and an appointment made to review healing and to treat the legions on the left side of his face.
Review
The patient attended three weeks later for a review. The area treated on the right side had completely healed and the patient reported very little downtime (Figure 5). He was very happy with the results and keen to go ahead with the left side.
Treatment to the left side
Preoperative photos were taken (Figures 6 and 7).
The skin on the left side was cleansed in the same way. The area of treatment was the temporal area to the mid-cheek just below the ear. This involved the removal of a very large keratosis and smaller areas around. A F10s needle was used with a diathermy current intensity of 32/42. The skin was soothed with witch hazel and a plaster applied. After care instructions were given.
Most of the lesions were completely removed at this appointment, but another appointment was needed to tidy everything up once healing had occurred.
Follow-up
The patient returned eight weeks later, after being abroad on business.
The areas on both sides his face had settled down well. There were, however, still a few smaller lesions to address and some age spots on his forehead. He was about to go away again and so preferred to make another appointment when he was back.
Final treatment
On his return, I saw the patient again to remove the remaining lesions.
There were several very thick seborrhoeic keratosis on the left side of his forehead. The patient preferred anaesthesia at this appointment. I, therefore, gave 0.2ml Xylocaine 2% with 1:200,000 adrenaline for each lesion, as well as applying Pliaglis topical anaesthetic cream to the age spots on his forehead.
The areas were cleansed with facial wipes and disinfected with Sterex skin disinfectant. The needle size used was F10s two-piece, with a current intensity of 27/50.
After treatment, the skin was soothed with Sterex witch hazel gel. No dressing was applied to the lesions, as full cauterisation of the tissue was achieved and the patient preferred to leave without a dressing. After-care instructions were given and a follow-up appointment arranged.
Treatment to this patient's skin will be on-going because of the number of pigmented lesions. The purpose of treatment is to treat them early, while they are simple to treat and before they begin to detract from the person's healthy appearance.
The patient attended for a review three weeks later and was delighted with the results. Final photographs were taken (Figure 8).
Conclusion
Having healthy vibrant, blemish-free skin is a vital part of a healthy appearance. Facial aesthetics involves a combination of treatments to give optimum results for our patients. In my view, it is not sufficient to treat our patients using toxin and fillers, but ignoring the skin.
A patient treated for lines, wrinkles and volume loss alone, but with poor skin quality, will still look aged.
Whereas a patient with fabulous skin, even with some lines and wrinkles, can look really good. Of course, the ideal treatment is to address all of these aspects.
This patient's concerns were his skin blemishes and by removing them his skin looked healthier and his self-confidence was considerably boosted.
---
References
Boughton RS, Spencer SK (1987) Electrosurgical fundamentals. Journal of the American Academy of Dermatology 16(4): 862-867
Harker R (2018) Minor Surgery in an Aesthetics Clinic. Aesthetics Media Ltd, London
Van Scott EJ, Yu RD (1984) Hyperkeratinization, corneocyte cohesion, and alpha hydroxyl acids. Journal of the American Academy of Dermatology 11(5): 1
This article first appeared in Aesthetic Dentistry Today magazine.