Preparing your practice for a post-lockdown boom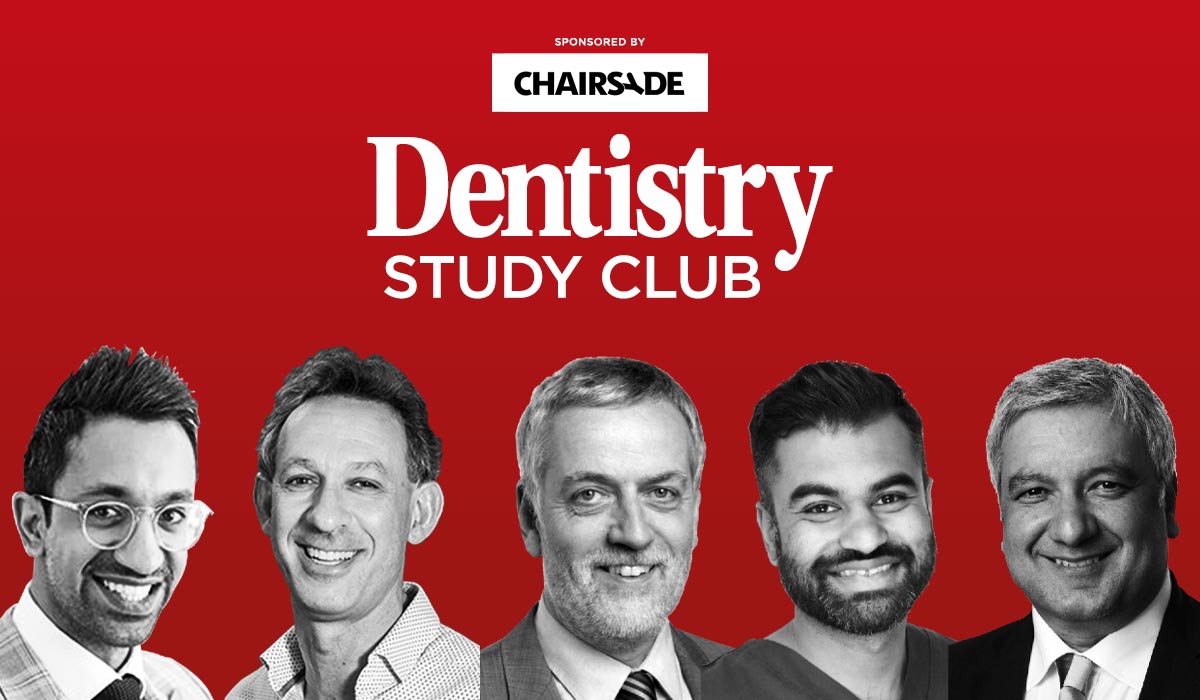 A panel of speakers will cover how to prepare your practice for a post-lockdown boom on Wednesday 7 April at 19:00.
Loven Ganeswaran will demonstrate how the Chairsyde platform has helped dentists around the country grow their practice, transform patient health and mitigate risk by creating exceptional patient experiences.
Learning outcomes
How to optimise surgery time and access for patients by integrating the virtual consultation workflow post lockdown
How to increase case acceptance by 32% through interactive visual presentations
Transform patient health by improving understanding of treatment options with a recall of 74%
How to mitigate risk for both in-chair and virtual consultations.
Loven Ganeswaran
Loven Ganeswaran has been practising dentistry in Sunninghill, Berkshire for the past 10 years as well as spending six years as a foundation dentist trainer. In 2015, Loven and friend Kiri founded Chairsyde after deciding to take what they know about dentistry and technology to improve oral health education in the UK.
Off the back of a life-changing trip to Sri Lanka, where they provided dental treatment in orphanages, they realised the power of education. They spent their days teaching children about oral health and found that the lessons that really stuck were the ones that had a visual and musical element.
Loven wanted to take this insight and inspiration and create a product that would engage and empower patients. As a dentist himself, Loven often spent time drawing pictures of teeth on the back of his day list, explaining conditions to patients. He knew that dentists need a tool that sits by their side and educates patients on their procedures as they go.
By appealing to the patient's eyes and ears, and providing an interactive patient journey, the Chairsyde founders created a better way to communicate, engage and educate patients, whilst increasing access for those who need it.
Armed with a vision for better dental education, Loven and Kiri launched Chairsyde – a dentist's best friend. Their mission is to help dentists create exceptional patient experiences around the world. This way they can grow their practice, transform health and mitigate risk.
Raj Rattan
Raj Rattan graduated from University College Hospital, London.
After a short spell as an associate, he became a partner at a practice in Oxford and later acquired additional practices in Bromley, Kent.
His career portfolio includes consultancy and advisory services to the NHS, corporate and private sector.
He is a former policy adviser at the Department of Health. And he has been heavily involved in postgraduate dental education for over 25 years. First as a programme director and more recently as strategic associate dean in London.
His publications include articles, contributions to books and e-learning resources. He is the author/co-author of a number of textbooks on various aspects of general dental practice.
Raj has sat on a number of editorial boards over the years and has lectured extensively throughout the UK, South Africa, Hong Kong, Singapore, Australia, New Zealand and the Caribbean.
He has worked at Dental Protection for over 20 years as a part-time dentolegal adviser and senior dentolegal consultant. Raj is now dental director.
Outside dentistry, his interests include motorsport, creative writing and he is active member of The Magic Circle.
Paul Abrahams
Dr Paul Abrahams is the principal dentist at Smilemore and has worked in north London for 21 years providing general and cosmetic dental care.
Dr Paul Abrahams heads up the Smilemore dental care team. He qualified at Guys Dental Hospital in 1989, and has undertaken extensive postgraduate studies in cosmetic and aesthetic dentistry since.
Dr Abrahams is committed to on-going training in all areas of dentistry to ensure he is a leader in all dental fields, particularly cosmetics. He is a board member of the British Academy of Cosmetic Dentistry (BACD). And he is responsible for organising its national conference.
Dr Abrahams takes great pride in providing dental care for all the family in a friendly and caring environment.
Ian Gordon
Ian Gordon graduated from Newcastle Dental School in 1984. He returned to his native north Yorkshire before starting The Dental Centre Group in 1989. This expanded to include four practices across Teesside.
In 2008 he founded Alpha Vitality Group with his wife and business partners. This has expanded to 10 practices across the north from York to Chester Le Street, with significant NHS, private, referral and orthodontic commitments.
Ian has been involved in dental politics and vocational training throughout his career. He is currently chair of North Yorkshire and Yorkshire Regional Council of Local Dental Committees.
Ian retains a clinical commitment providing NHS and private dental treatment.
Until very recently Ian has also been a dentolegal adviser for Dental Protection. He is currently a dentolegal adviser to Densura.
Ian is currently a director of The Association of Dental Groups. The ADG represents many of the larger corporates and groups in the UK.
Sam Jethwa
Sam is an award-winning dentist. He has special interests in restoring patients smiles using smile design, dental implants, invisible braces, and more.
He lectures on the topic of smile makeovers. And is director of technology and a committee chair at The British Academy of Cosmetic Dentistry. Sam has been nominated as a finalist for two years running, for Best Young Dentist UK.
He invests heavily in his own postgraduate training. He has been trained in digital smile design (DSD) and emotional dentistry by world-class cosmetic dentists.
Sam has completed his fellowship examinations and is a member of the Royal College of Surgeons. He is a qualified clinical teacher after completing a postgraduate diploma in clinical education.
---
To sign up and watch this webinar for free, visit dentistry.co.uk/study-club.